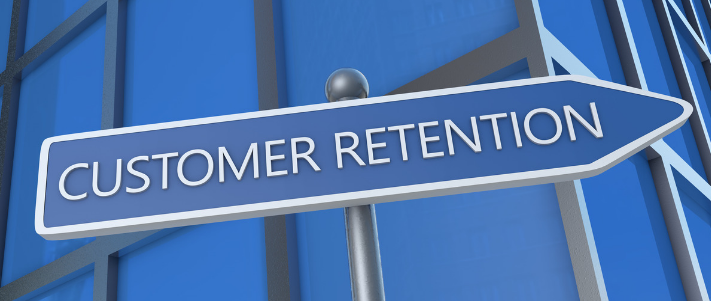 Using a unique blend of insights from our Insurance Behaviour Tracker (IBT), we have the ability to track customers' renewal journeys and provide insight into the performance of most brands across the general insurance market.
---
With the above in mind, we have been examining which brands have seen the most change in customer retention rates comparing 2017 retention to 2018. We can see that Sainsbury's Bank has made the best improvement in customer retention in the home insurance market.
Consumer Intelligence have proven high customer engagement correlates with strong retention and is a driver for market share growth. Over the course of 2018, Sainsbury's Bank's home insurance retention level has been above market average and contributed to a market share increase of 0.4 percentage points from December 2017 to December 2018. More than half of Sainsbury's Bank home insurance customers who shopped around ended up renewing with the bank, as the pricing disparity between new business and renewing customer quotes narrowed.

Analysis shows us which brands have most improved their home insurance retention rates, and we can reveal 3 brands with the greatest improvement in the below table.

| | |
| --- | --- |
| Home insurance brand | Improvement in retention rates |
| Sainsbury's Bank | 16.4% |
| Co-op | 8.6% |
| Admiral | 3.6% |
The 2018 market average retention rate for home insurance was 62%, and Sainsbury's Bank's overall retention rate was 70%. It places them just outside of the top 10 for highest retention rates in home insurance but moving in the right direction.

But what exactly differentiates brands that win at retention?

To answer this, we gained a deeper understanding into what the relationship is between how 'engaged' a customer is with their insurance provider and their renewal intention and behaviour. The results showed a clear relationship between how 'engaged' a customer is with their insurance brand and their renewal behaviour.
Karen Hogg, Head of Insurance at Sainsbury's Bank said:

"We're focussed on helping Sainsbury's customers live well for less, and that includes offering great value insurance products for new and existing customers. We've worked hard over the last year to provide the best possible deals and we're pleased to see this reflected in the findings. It remains a key focus for us and we're committed to driving retention even higher."
Why retention matters

As we discussed in our retention whitepaper, a good retention strategy isn't just a nice thing to do. It's a fundamental pillar of profitable growth.

The FCA's study of the home insurance market revealed that most businesses make no money in the first year, pricing new business as much as 30% below cost, hoping to break even after 2 to 3 years.

And with the average buildings and contents insurance premiums down to just £137, investment in building customer engagement is an essential pathway away from churn and towards sustainable business.
---
Generating profitable growth through customer retention
With the overall size of the UK general insurance market remaining relatively flat over the past few years, insurers recognise that growth for individual brands must primarily come from taking market share from other brands whilst maximising the retention of their existing customer base.
Using unique insights from our Insurance Behaviour Tracker (IBT), Consumer Intelligence has been able to determine that profitable growth is driven by a focus on renewals and that there is a proven link between brands with strong retention rates and high levels of customer engagement.