Consumer panel run by insurance and finance research experts.
Our consumer survey panel is geared towards the financial sector, and we know financial services. So using our platform gives you the advantage of not only working with experienced survey writers and research specialists, but also finance and insurance experts. We can help you find out exactly what you want to know, even the details you didn't know you wanted.

Using our panel will ensure you get exactly what you're after. We are able to target panellists who fit the profile for each survey that we run, saving resource and eliminating anomalies before they can occur. Not only that, but each survey completed measures eligibility and suitability for potential future surveys, and so the cycle continues.
Schedule some time with us
Viewsbank - Our propriety consumer survey panel.
Viewsbank is our in-house consumer panel. Established in 2010, Viewsbank has over 10,000 registered members, and conducts both quantitative and qualitative research. It's a large, responsive, and community-driven panel that regularly provides a baseline of 1,000 to 2,000 responses per survey.

Our Viewsbank panel helps our customers with a wide variety of projects, ranging from detailed mystery shopping to demographically targeted research surveys. The research helps our clients make informed decisions based on the true understanding of the consumer's voice.
See the world through the eyes of your customers

Undertake quick fire opinion testing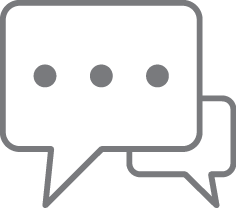 Make informed business decisions against real customer feedback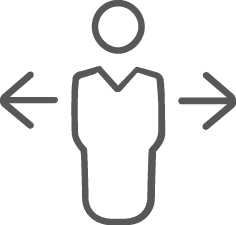 Understand what drives consumers to make decisions
Frequently asked questions.
How are panellists recruited?
We recruit using various sources such as direct marketing, social media, and panellist referrals, in order to acquire a diverse mix of panellists from across the UK to give their feedback and engage in consumer research and pricing projects.
How do you ensure the quality of your panel?
We know that trusting our data is real and representative of consumers, and reliability is of paramount importance. We are stringent on quality assurance at every stage, from member verification during the sign-up process, to regular panel sweeps for obsolete accounts or unusual activity. We also run automated and manual QC processes on all of our data as it's collected to check our data comes from real people who are engaged and responding honestly, to produce the best quality insights on which to base confident business decisions.
Why do people sign up to Viewsbank?
Our panel is highly engaged and responsive, and many people sign up purely because they enjoy taking part in research which gets their voices heard. They are an opinionated bunch, and we regularly get great, high-quality responses to various research tasks. We incentivise our panellists financially too, and pay competitive incentives based on requirements to ensure we demonstrate how much we value panellists' time and effort to take part. There is also a community aspect, whereby panellists can take part in polls, and read articles and posts about the findings from our research projects, to see how we use the results and learn what other Viewsbankers think.
How does it work?
Viewsbank is an online community made up of thousands of people across the UK. In exchange for financial rewards and entries to prize draws, members offer their details for our pricing research, and engage in our communities and other research projects, by completing surveys and assignments for Viewsbank.
Other solutions that might interest you.