Explore the many areas where Consumer Intelligence will help your organisation to succeed, through a deeper understanding of customers in the pet insurance market.
Insurance Market Benchmarking.
Our insurance market pricing insight and benchmarking tools enable our clients to optimise their competitive position by accessing uniquely comprehensive and market-leading pricing insights.
IMG_7201-1
Insurance Marketing Substantiations
Drive growth and credibility through trustworthy marketing substantiations.
Consumer Insights.
We believe that organisations that adopt an unwavering focus on their customers are the ones that will survive and flourish.


70
Insurance Behaviour Tracker
Our Insurance Behaviour Tracker (IBT) is the most comprehensive insurance consumer survey in the market. It provides insight and understanding of consumer behaviour throughout the renewal process, giving you a view of market trends, and brand performance.
67
Consumer Survey Panel (Viewsbank)
Our proprietary in-house consumer panel, Viewsbank, provides access to consumer opinions quickly and robustly whilst also offering value for money. Viewsbank surveys can support your insight-based PR campaigns and help to secure national media coverage.
Health Check.
We offer a number of solutions designed to help insurers gain greater confidence and peace of mind.
IMG_7221-2-1-1
Data Mapping Diagnostic
Finding mapping inconsistencies can be like trying to find a needle in a haystack. We can help you quickly and easily identify and resolve mapping inconsistencies in your customer journey, saving you time and money.
83
PCW Question Set Monitor
The PCW Question Set Monitor provides a comprehensive understanding of current PCW customer journeys. This product keeps you up to date with questions, available options, and answers exactly as they appear on each of the big four Price Comparison Websites.
exciting insight
Latest insights from our blog.
Join over 4,000 professionals who already receive bi-weekly updates on the latest news and movements in the insurance market. Sign up to 'Exciting Insight' for award-winning insurance insights and industry trends.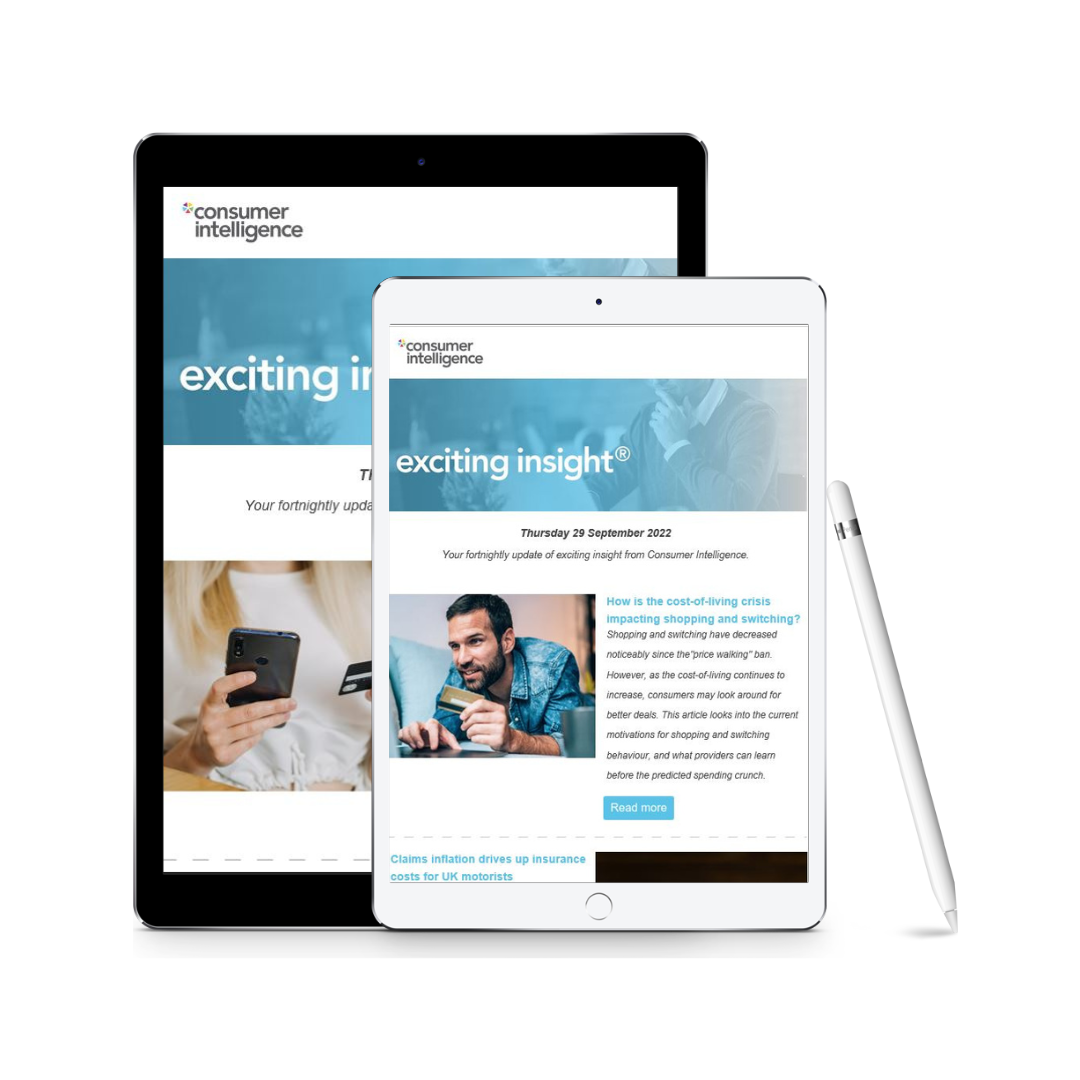 Exciting Insight straight to your inbox.
Subscribe to award-winning insurance insights and industry trends ranging from pricing and consumer to regulation and news.