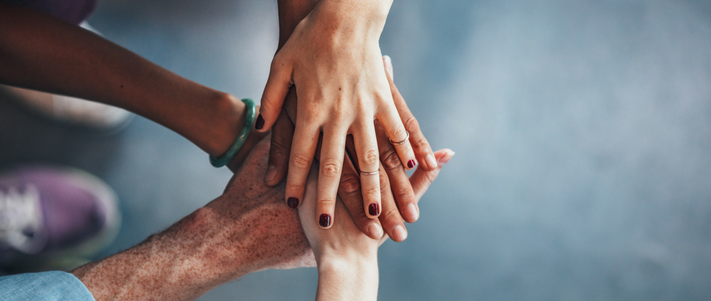 You've probably heard it before, but trust me — 2018 will be a pivotal year for our industry.

---

On the one hand, big ticket legislation will force insurers to relinquish hordes of historical data on their customers, resulting in lost business. On the other, further strides will by made by emerging products and brands focused upon building and leveraging trust with customers, both increasingly discerning and fickle.
What better time, then, to consider how to win customers in this (relatively) new age of transparency?

Every year we survey over 24,000 consumers to find out they think of the companies from whom they have bought insurance. Combined with our pricing and market insights, we see what it takes to win in the direct insurance market.

Driven by technology and digitisation, distribution patterns are changing, placing an increasing emphasis on utility and convenience, particularly among younger demographics. Consumers, however, still overwhelmingly look for evidence of seven things from their insurance provider:
Competitive premiums —

now and at renewal
Consistent delivery of strong customer service
Cover that meets their needs
High levels of customer satisfaction
High levels of trust
A strong claims handling record
Recommendations from other consumers
Though the emphasis may change, the criteria will largely remain the same.

Moment of truth

Insurers are at a disadvantage when it comes to building longer-term relationships with their consumers; other brands and services are better placed as they have more regular touchpoints, and more opportunities to excite them with the products they love to buy and use — as opposed to financial products they largely consider an irritating expense.

As a result, it is crucial for insurance brands to demonstrate their value and credibility at the moment of truth: historically, this has been the moment the customer needs to file a claim. So, communicating levels of customer trust and satisfaction can help you show potential consumers, at crucial points in their shopping journey — the other moment of truth — what it's like to be one of your customers.

How can this be done?
1. Customer satisfaction scores: from you by you

Trusted recommendations from fellow consumers are the most effective tool for bringing in new business. According to our survey of over 2,000 adults, 43% of people trusted other customers' opinions — compared to only 19% as a level of faith in 'industry experts'.

Tracking and leveraging of your Net Promoter Scores (NPS) or Customer Satisfaction Scores lends credibility to your marketing claims that you're a company worth doing business with.

NPS and other customer satisfaction scoring methods, and how they vary over time, also correlates with loyalty, so it's effectively a double-whammy: more new business, stickier existing business. Keep a close eye on these numbers, and respond swiftly to any negative movements.

2. Customer reviews

By extension, detailed peer reviews are an essential component of the insurance buying experience. Platforms that aggregate reviews to provide a snapshot include Feefo and Trustpilot. The explosion of insurance apps, which lean heavily on using ratings to drive downloads, have provided an additional channel for consumers to study.
While it's always disappointing to receive a negative review, it's usually better to find out from this type of source, as opposed to disgruntled customers using social media as a means of voicing their concerns and frustrations, which can often spiral out of control. Indeed, this method can have a magnifying impact on your brand — whether good or bad. Appreciating that your business performance is not ever going to be perfect is part of the process. Sharing real experiences, and showing a path to resolving consumer pain points, reflects that your brand is open and transparent, and responding to the feedback of its customers.
It's an opportunity that businesses are yet to wholly capitalise upon, with ONS statistics from 2016 showing only a third of businesses use LinkedIn and Facebook to build and develop customer relationships. Only a quarter use social media to market their products or 'business image'. A third of consumers, meanwhile, say they would consider not doing business with a brand that had no social media presence, while 3 in 10 said it is important to support the brands they most favour using online channels.
3. Awards

Awards — in particular those voted for by consumers — can be a powerful way of communicating trust and satisfaction.

In a 2017 survey, we asked consumers to imagine they were deciding between insurance companies where each had won an 'Award of excellence' for insurance. Company one had won an award based on the opinions and experience of real customers, whereas Company two had won an award based on the opinions of industry experts. The results showed consumers were over five times more likely to choose a company who had an award based on real customers, with 50% choosing Company one, compared to only 9% for Company two.
---
The Consumer Intelligence Awards 2018
The Consumer Intelligence Awards are a marque of excellence and are unique within the insurance industry because they're voted for by consumers for consumers. The results will be announced week commencing 8th January, so keep an eye out to find out if you have been recognised in our unique awards.

Take a look at last year's winners here.
---