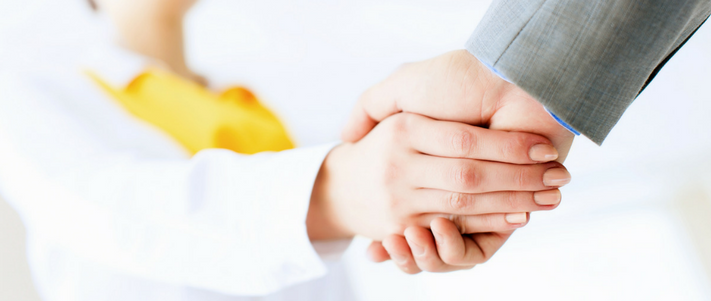 Each year we survey over 24,000 purchasers of insurance to find out not only what their experience was like, but what they specifically think about the brands from whom they buy.
---

The resulting feedback determines which of these companies receive a Consumer Intelligence Award for Trust.

Based on the statement "I trust this company", customers rated their insurer on a scale of 1 to 5 with 5 meaning "strongly agree".

In the past two years, the average score for the winners was just under 4 out of 5, with the top performers in Home and Motor having as many as half of their customers rate them 5 out of 5.

Being trusted is also good for business. As we discussed earlier in the year, trusting a brand is a big reason not to shop in the first place. The single biggest reason, in fact, consumers who don't shop stay with their current provider is because they like them. 28% of motorists and 24% of homeowners say so, in fact. When customers do start looking around, the conversation switches to price.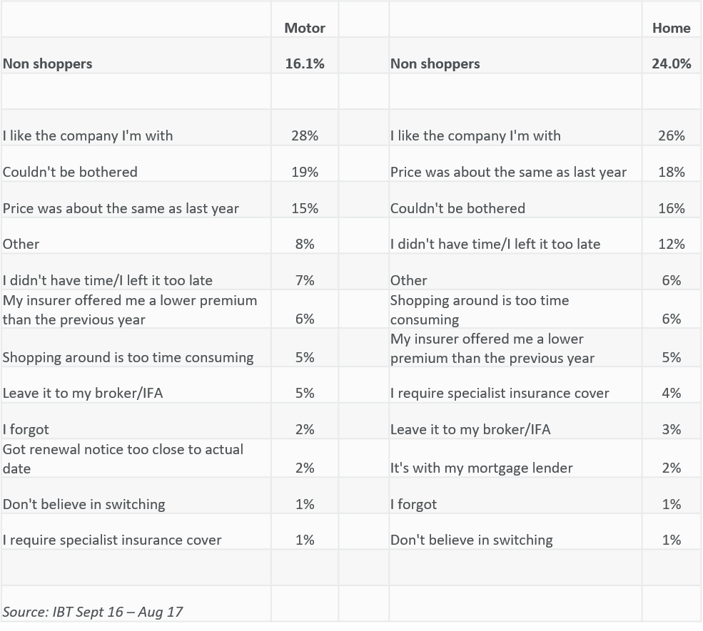 No more necessary evil

Insurance is not generally a 'pleasure purchase'. A survey conducted via our Insurance Behaviour Tracker (IBT) showed that 41% of customers think of insurance as a "necessary evil". This already gives insurance brands a disadvantage when it comes to building relationships with customers. Touchpoints are limited, and usually based on a claim where the consumer expectation is high.

In the dawning age of customer-led experience, however, the historic insurer-customer relationship also represents an opportunity for insurers and intermediaries to reposition the narrative.

Last week our CEO Ian Hughes commented on the primacy of trust, adding that building a trusted brand starts in the boardroom, and comes down to credibility, reliability, intimacy and the ability to put yourself in the shoes of your customer.


Further to this, we've identified three key ways to gain and maintain trust:

1. Be open and honest — when things go well this is easy enough, but it's crucial to remain consistent when things are not going so smoothly.

As a brand, it can be difficult to admit that things haven't gone so well. But part of building the trust of your customers is to be transparent in all your communications with them. Fall foul of this and you'll not only lose that customer, but you'll create a critic too.

2. Provide opportunities for customers to give feedback
Allowing the opportunity to feedback also opens up your brand up to criticism. You must embrace customer reviews, and always respond to those appropriately and within a timely manner. This channel is also often when you learn most about how to improve your product.

3. Demonstrate you are trustworthy in the eyes of the customer
Trust is built over time, through repeat behaviour and delivering on promises. Never forget that trust cuts both ways. Insurers trust customers to provide accurate and honest answers in their policy applications, and when making claims. And customers trust their insurers to be there for them when they need them the most. Brands that demonstrate they are worthy of trust will be rewarded with loyalty, and we all know that loyalty also pays. Our figures found that one brand achieved a 51% automatic renewal rate — that is, over half their customers renewed without even testing the market.

Given over 70% of motorists shop around as a matter of course, the value is clear.
---
Making Customer Experience Count: Consumer Intelligence Awards 2017
This report celebrates the success of the award-winning brands. It looks at the importance of each of the five categories in the eyes of the customer, as well as how this impacts on business performance. It also highlights the key action points to help businesses improve so that they can also be recognised — and perhaps even win an award next year.

---