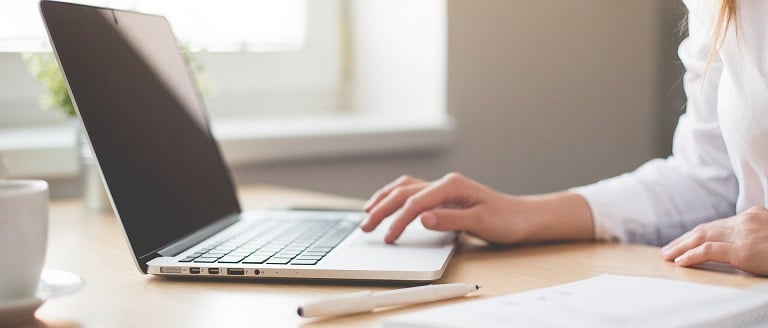 Last week Post Magazine broke the news that Pukka Insurance had hit pause on new business and that it would likely be April when the specialist motor MGA returns to "firing on all cylinders".
The comments by CEO Sam White were refreshingly honest and open, apologising to broker partners and pledging new controls on volume restrictions in the future.

Pukka had stopped writing business with capacity provider Gefion in July and had begun a three year contract with The New India Assurance Company as well as other capacity providers.

White told Post that its capacity with New India would replenish in April, after a period of substantial growth which has seen it grow from £30m GWP to £70m GWP in three years.

So what effect could Pukka's new business hiatus have in the market, and how big was it?

Consumer Intelligence's Market View tool shows that Pukka had come to compete strongly on van insurance.

Between its several broker partners, Pukka sat behind 5.3% of the most competitive quotes for new van insurance in December 2019, making it the third most competitive underwriter.

Furthermore, Pukka was behind nearly a third (30%) of the Top 5 van quotes in December 2019, 36% in November and 39% in October.

In car insurance, a newer line for Pukka, it was behind 3% of T1-5 quotes and 0.4% of Rank 1 quotes. This made it the 24th most competitive underwriter for car insurance.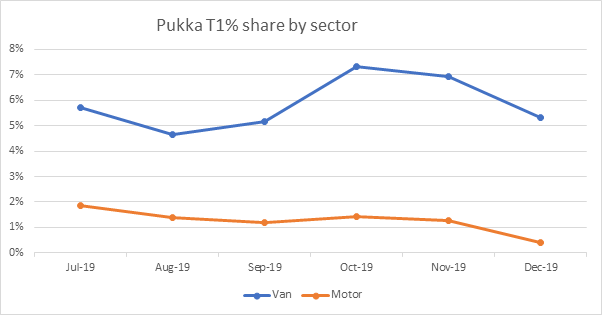 In a market as fragmented and competitive as motor insurance, it is hard to imagine that Pukka's pause will have a material shift on rates.

It works with several brokers who will have other underwriters on their panel for whom this could present an opportunity to step up.
---
Insight that will enable you to optimise your pricing strategy
Download our Van Insurance Price Index to gain insight into market movements, benchmark the major van insurance brands and help you understand the data behind the results.