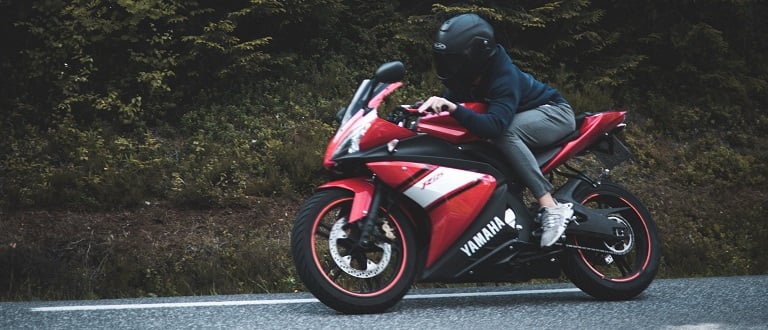 We predicted at the start of the year that niche segments would be of growing interest to insurance brands. With the spotlight on motorbike broking recently, we asked motorbike owners how they choose their insurance provider.
The first thing that stands out in this space is the importance of cover and specialism, with price the most important factor for only 17% of bikers.

Offering the best cover is by far the most important, followed by choosing a motorbike specialist.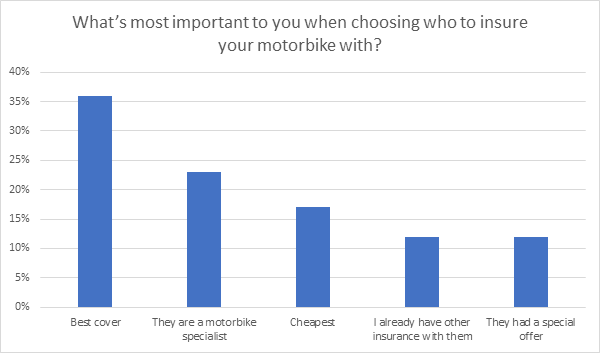 Source: online interviews with 121 bike riders
Brands that deliver good customer service in other areas are also well positioned to pick up additional policies from bike riders if their cover is good enough, with 43% reporting that their bike insurance provider is one they already have insurance with.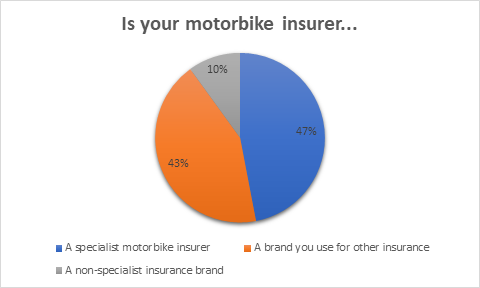 The sector also differs from standard motor by being less dominated by Price Comparison Website purchases. 41% of bikers bought through PCWs, 17% through a bike dealership, 16% online directly from their chosen provider, 13% over the phone after shopping online and 8% directly over the phone.

Specialist add on covers are popular, with nearly half buying breakdown cover, and 39% covering themselves for riding with a pillion passenger and 32% adding helmet and leather protection. Only 15% of those polled said they had no additional covers.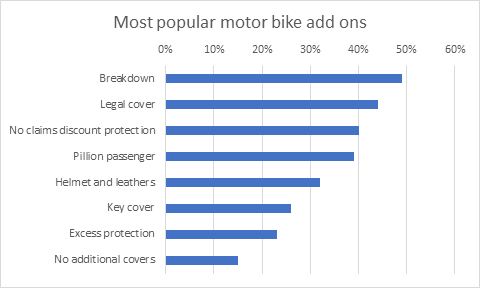 When we asked them to describe their favourite things about biking, freedom was the standout word, mentioned by a third of those polled.
With an activity that is this loved by customers, it's little wonder they want to protect their passion with insurance that covers more than the very basics.
The best thing about riding a bike – in their own words.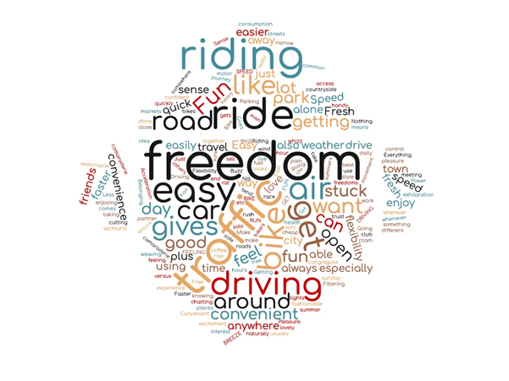 ---
Understanding Insurance Consumer Attitudes
Download our guide to learn how research allows you to hear first-hand from those customers what they think, need and do. Beyond the 'what', we can help you uncover the 'why' and the 'what next'. Research opens a dialogue with consumers enabling you to continue to delight those who buy from you, and those who don't but will in the future – which ultimately determines success, resilience and growth.