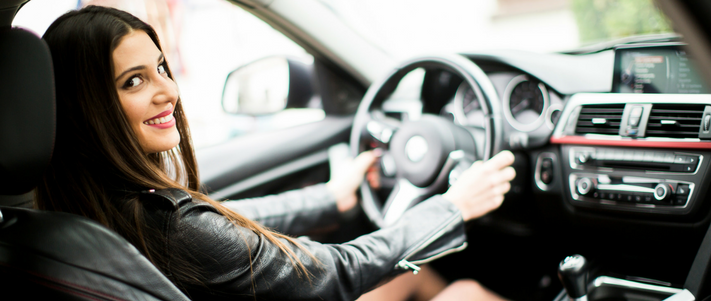 In the age of price-driven aggregation, does brand still matter?
According to our latest research, only 16% of consumers stay with their provider and do not shop around at renewal time. Of these, just 27% said the main reason for not shopping was that they liked the brand they were with.
Brand, however, can play a softer role in influencing consumer behaviour. In other words, it may not be the main factor, but it still counts.
While others measure brand by looking at search volumes in Google, or social media footprints, we go straight to the source: by asking consumers. Each month, using our Insurance Behaviour Tracker, we survey drivers renewing their policies. We ask them which brands they are aware of selling insurance, and from which of these they would consider getting a quote. The combined results give us a brand strength score.
Who's Our No.1?
Our latest data shows it's tight at the top, with Direct Line narrowly edging out Admiral for the biggest motor brand. It's no coincidence these two have executed big TV advertising campaigns this year.
The top four brands in our list are separated by less than 4%, while eight of the top 10 brands have grown in the past two years, and six of them (including Direct Line, Admiral and the AA) in each of the last four reporting periods. Across the market, brand recognition is growing.
The Top 10 Motor Insurance Brands
Source: Consumer Intelligence Insurance Behaviour Tracker
Why is brand strength important?
Brand strength plays a part in acquiring and retaining customers — an issue brought into particular focus lately with the GDPR.
A strong brand helps breed confidence with your existing customers. It validates their choice of provider, and helps turn them into advocates – one of the most powerful marketing tools of all. In a previous blog, we noted how one major insurer with a significant brand presence saw its auto-renewal rate (customers who renewed without shopping around) almost double from 14% in 2016 to 25% in 2017.
Equally, it's important to make sure your brand is on the customers' radar when looking for a new policy, particularly if they're part of the majority who shop around. When your company is listed alongside a list of others on a price comparison website, your brand strength can make all the difference.
On the other hand, having a strong brand can be instrumental in driving traffic directly to your website — as evidenced by the presence of non-aggregated brands at the top of our list.
Opportunities to win at renewal
With 84% of motor insurance customers shopping around for other quotes at renewal time there are plenty of opportunities for brands to win new business. This is also the time when retention strategies are put to the test with the threat of losing valuable customers. To be winners in the renewal game brands need strong retention and acquisition strategies.
---
Are you winning the motor insurance renewal game?
Our research tells us that 58% of people switched their car insurer at renewal in the first 3 months of 2017. Even more were looking around to see how their prices compared, and that was before brands had to publish last year's premium on the renewal notice. Whilst high levels of shopping around opens up an opportunity to brands to win new business, it also provides the threat of losing valuable customers. The brands with the strongest retention and acquisition strategies will be poised to take advantage of this state of change.
---