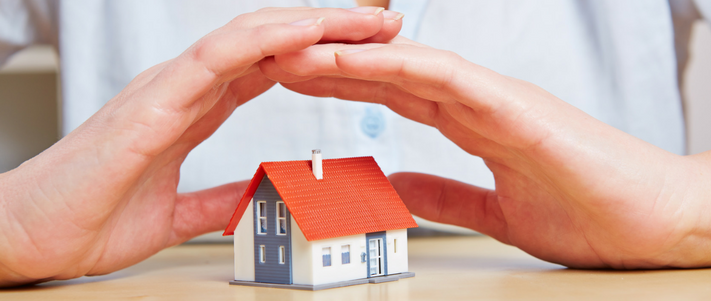 In the digital age, it's not surprising to see that insurance brands are becoming better known — especially those with deeper marketing pockets. What's more curious is the rate of growth among the biggest brands in UK insurance.


---
Twice a year, using data from our Insurance Behaviour Tracker, we take stock of insurance brand trends as seen through the eyes of consumers, and measured in terms of awareness and consideration. The latest figures show that in 2017, the top 10 players for both motor and home almost unanimously gained recognition. Though there is some jostling for position, the brands appearing in the top 10 for both products has not changed since 2015, when our records began.
The biggest brand in both home and motor insurance remains Direct Line.

The largest car insurer in the country has now held top spot in both categories for four successive periods. The last time it did not appear in first place was December 2015 when another of its brands, Churchill, and Aviva topped the motor and home charts, respectively.

Second place in motor is Admiral, followed by Churchill, the AA and Aviva. In terms of brand strength, only 6% separates the top five. Home shows a similar pattern, with Aviva (second) and Admiral (fifth) switching places, Churchill again in third, and LV= replacing the AA in fourth place. The gulf between the top brands is twice as wide in home as it is in motor.

Top Dog

Targeting younger demographics with telematics products that reward safer driving while exploring ways that drones can improve customer safety, Direct Line's 2017 brand strategy was described by Campaign as using "high-performance, high-tech initiatives" which built on the established "problem-solving spirit of its Winston Wolf ad campaign," now into its third year.

While the insurer achieved a 1.1% brand uplift in motor in 2017, Direct Line's lead in our rankings has narrowed. Rival Admiral piled on 2.5%, which now means the two brands are separated by less than half a percent.
Biggest UK Motor Insurance Brands

Insurance brand

Brand score

Growth

Direct Line
54.5%
1.1%
Admiral
54%
2.5%
Churchill
52.7%
0.7%
AA
51.5%
2.1%
Aviva
48.2%
1.9%
In home, Direct Line's brand held flat at over 50% brand strength rating (the only insurer to reach that mark in the category) but the next five brands added 13.5% between them, with LV= leading the pack with a whopping 4.9% hike.

Admiral's home brand also added 2.9%, buoyed perhaps by its advertising campaign which replaced its front man with a front woman, and its September launch of a combined product for home and motor.
Biggest Home UK Insurance Brands

Insurance brand

Brand score

Growth

Direct Line
50.2%
-0.1%
Aviva
49.6%
2.1%
Churchill
43.4%
1.4%
LV=
42.8%
4.9%
Admiral
37.3%
2.9%
Biggest Brand Uplifts
Six of the top ten 'fastest growing' motor insurance brands are already in the top 10, including Admiral, Hastings and the RAC. Top of the list however — adding 2.6% in 2017 — is One Call.
The growth is more evenly spread in home, with representatives from all tiers of the market. One company — L&G — appears in both lists with growth of 5.4% in total, second only to Admiral. Eight brands added at least 2% overall.
More Than was the only brand other than Admiral in the top ten that saw gains of more than 2% in both categories. It launched a brand refresh in the middle of last year, refocusing on its "irreverent tone of voice" that previously introduced More Than Freeman.

We also see two brands, Policy Expert and Insure4Retirement crack the top 50 in home with substantial rises.

Typically though, constrained by limited marketing budgets, smaller players are characterised by low levels of brand growth. In fact, the top 10 are growing at twice the rate of the rest of the market. This emphasises the challenge emerging players face to gain traction, but equally underscores the value of focusing on customer or product niches.