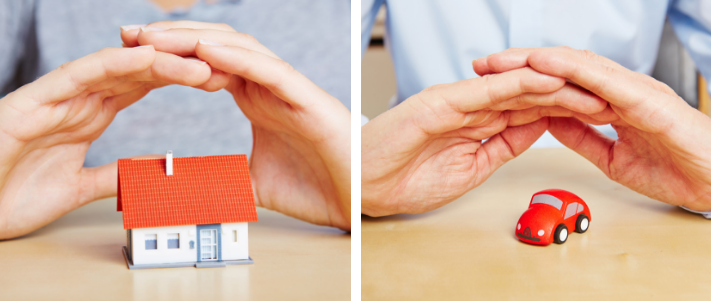 Brand strength is a key influencer in the home and motor insurance market, and our latest brand performance analysis shows that the top 10 players have worked hard to keep their positions whilst a range of brands outside of the leader board up their game.


---
Twice a year, using data from our Insurance Behaviour Tracker, we take a look at insurance brand performance.
We ask consumers which brands they are aware of selling insurance, and which they would consider getting a quote from. The combined result gives us a brand strength score and here we take a look at the latest figures for July 2017-June 2018 and compare these back to the previous 12 months to see how performance has fared.
The top two slug it out for home

In home insurance, Aviva and Direct Line, who have dominated the top two positions for some time, remain ahead of the pack, with Aviva just nudging into first place from second with a 0.5% increase in brand strength. Both Aviva and Direct Line have maintained a strong top line advertising spend, with the Winston Wolf campaigns from Direct Line, and Aviva's campaign to make home insurance easier with 'Get a Quote not a Quiz'.

Whilst the top two remain strong — a number of other brands have successfully grown their presence in the market: LV= moved from fourth to third with an impressive 3.3% increase on the back of a 4.2% increase in the previous year.
However Admiral took the biggest step up, growing by 4 percentage points, as its lady Admiral and multi-cover campaign, launched in 2017, has gathered pace. Their brand strength for home insurance, with their offering launched in 2012, has shown a steady growth most notable over the past 3 years, but despite this strong increase they remain in the fifth spot and 9% points away from the top brands.
| | | |
| --- | --- | --- |
| Home brand | Score % | Growth |
| Aviva | 49.4% | 0.5% |
| Direct Line | 49.4% | -1.4% |
| LV= | 43.7% | 3.3% |
| Churchill | 43.5% | -0.2% |
| Admiral | 40.3% | 4.0% |
Movement outside of the top ten shows a number of brands jostling for position with improved scores; an increase of 2.2% moved Saga, up to 10th position and Hastings, stepped up from 15th to 11th with a 2.6% uplift.

And two brands moving in to the top 20 ranking were Esure and NFU Mutual with increases of 1.8% and 0.8% respectively.

Driving at a steady pace in motor

Overall, the top seven dominant motor brands remained the same as this time last year, with Direct Line increasing its brand score to an impressive 53.8%, with a growth of 3%. But they are holding on to a narrow lead, being closely followed by Admiral with just 0.4% separating them.

Churchill, AA and Aviva hold the rank 3 to 5 positions. Aviva had the biggest improvement, albeit with a 0.7% uplift, and has been promoting its driving app.

LV= and More Than follow but the gap between 7th and the top brand is a huge 17 percentage points, showing the dominance in the brands from the eyes of consumers.
| | | |
| --- | --- | --- |
| Motor brand | Score % | Growth |
| Direct Line | 53.8% | 0.3% |
| Admiral | 53.4% | -0.1% |
| Churchill | 52.6% | 0.3% |
| AA | 49.9% | -0.9% |
| Aviva | 48.2% | 0.7% |

Other brands making improvements in the top 20 were Hastings with an increase of 2.9% moving them to 8th position from 10th, and increases for Esure and Saga of 2.9% and 2.8% respectively.

With 4 out of 5 consumers choosing to shop around at their renewal time, brand strength can play an important role not just for retention but also acquisition. With the competition for attention on the aggregators it's a tough challenge for brands to stand out beyond price.
Having a strong brand can help you stand out in this market place but also help drive consumers direct to your website — as the top brands in our list have shown.


---

Understanding consumers' attitudes, intentions and behaviours
We make it our mission to help you achieve this by providing tools and services to enable you to better understand consumers' attitudes and behaviours, as well as the means to analyse this data and take positive business decisions as a result.