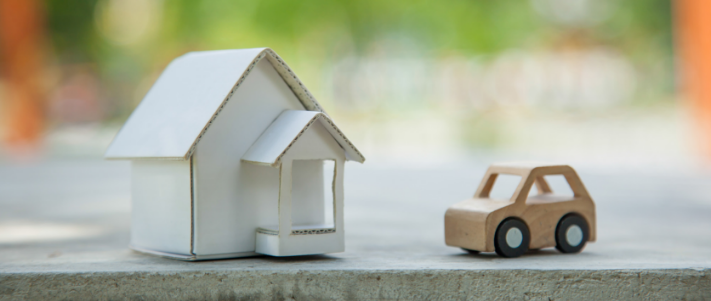 When it comes to the home and motor insurance market, brand strength remains to be a key player.
---
Our Insurance Behaviour Tracker (IBT) looks at brand performance by asking consumers which brands they are aware of selling insurance before delving deeper to ask from whom they'd actually consider getting a quote. Combine these numbers and we're left with a percentage that gives us a measure of brands strength. Comparing this to data from previous years means we can see which brands are growing stronger in the market, and which brands still have work to do.

Lesser known brands see greatest improvement

Most significantly, improvements tended to be seen in brands which had lower scores. The greatest improvement when it came to home insurance was L&G, whose score of 27.4% was an increase of 9.3% on last year, the greatest difference in score of all the brands. With 10-19% being classed as 'medium' strength, and 20-29% being 'high', this difference saw L&G jump from the former to the latter, missing the 'very high' category by less than 3%. Other brands featured included Hastings and RAC, who both improved by almost 3%, as well as Swinton and Post Office.
Home insurance: Largest Increases

Jan 18 - Dec 18

Jan 17 - Dec 17

Difference

L&G

27.4%

18.1%

9.3%

Hastings

27.0%

24.1%

2.9%

RAC

14.9%

12.0%

2.9%

Swinton

25.5%

23.0%

2.6%

Post Office

24.8%

22.7%

2.0%
Whilst the motor insurance market saw in slightly lesser improvements, it was still mainly the smaller brands which saw in a greater score increase. No brand managed to improve by more than 1.8%, a mark set by Hastings whose score went up to 34.8%. L&G also saw an increase in this category, yet by a much smaller margin than its success in home. HSBC might have made the smallest improvement, yet it edged itself up from 'low' to 'medium' strength as it hit the 10% mark.
Motor Insurance: Largest Increases

Jan 18 - Dec 18

Jan 17 - Dec 17

Difference

Hastings

34.8%

33.0%

1.8%

QuoteMeHappy

12.4%

10.7%

1.7%

L&G

23.4%

21.7%

1.7%

HSBC

10.0%

8.4%

1.6%

Sainsbury's

18.2%

16.7%

1.5%
Top 5 scorers for home and motor insurance

The other end of the score board shows the strongest competitors, all of whom have a score classed as 'very high'. In 2018, Direct Line was the biggest brand across both motor and home insurance, having dominated the top spot for a number of years, only dropping its place to let Churchill and Aviva top motor and home rankings respectively in December 2015.

Direct Line was not the only brand to have earned itself a place in the top 5 for both categories of home and motor insurance. Aviva, Churchill and Admiral also saw themselves featuring, with LV= joining for home and AA slotting into fifth position for motor.


Little has changed when it comes to the biggest competitors, as the top 5 brands for both categories are exactly those of 2017. Yet whilst the home insurance brands held on to their rankings for another year, positions were switched up in the motor insurance market. Churchill knocked admiral down to third place to become runner up, and the AA replaced Aviva to come fourth.
Top 5 brands for Home

Jan 18 - Dec 18

Change

Direct Line

49.0%

-1.2%

Aviva

48.7%

-1.0%

Churchill

43.7%

0.0%

LV=

41.5%

-1.3%

Admiral

39.5%

1.5%
Top 5 brands for Motor

Jan 18 - Dec 18

Change

Direct Line

51.1%

-3.3%

Churchill

50.7%

-1.9%

Admiral

50.1%

-3.8%

Aviva

47.2%

-1.0%

AA

45.3%

-6.1%
Biggest brands affected by greatest score drops

Despite a steady and continued success for the big brands in the market, a drop in strength in comparison to the previous year has affected all of the top 5 across both home and motor, save for Churchill's unaffected home insurance score.

When it came to motor insurance brand strength, Admiral's score dropped by 3.8% this year. The AA's decline surpassed this, seeing in a fall of 6.1%. All top 5 home brands other than Churchill experienced score drops ranging from Aviva's 1% decrease, to Admiral's 1.5%.

In fact, 4 of the top 5 motor insurance brands also earned a place in the largest score decreases of all brands for motor insurance, despite their scores of above 30% classing them as 'high' strength. They were joined by Swiftcover, whose score of 22.4% was 1.3% less than last year.
Motor Insurance: Largest Decreases

Jan 18 - Dec 18

Jan 17 - Dec 17

Diff

AA

45.3%

51.4%

-6.1%

Admiral

50.1%

53.9%

-3.8%

Direct Line

51.1%

54.4%

-3.3%

Churchill

50.7%

52.7%

-1.9%

Swiftcover

22.4%

23.6%

-1.3%
The top 5 for greatest score reduction in the home insurance market was less populated by the biggest brands, but still featured the AA and LV=, which even dropped in classification from 'very high' strength to 'high'. They were joined by Barclays, Natwest and Bank of Scotland, with Barclays drop of 2.6% making it the worst offender.
Home Insurance: Largest Decreases

Jan 18 - Dec 18

Jan 17 - Dec 17

Difference

AA

29.2%

32.5%

-3.3%

Barclays

17.2%

19.8%

-2.6%

LV=

41.5%

42.8%

-1.3%

Natwest

15.6%

16.8%

-1.3%

Bank of Scotland

10.4%

11.6%

-1.2%
Brand strength plays a crucial role when it comes to retention and acquisition. With most customers shopping around at renewal, having a strong brand inspires confidence in existing customers, validating their choice and consequently leading to a higher renewal rate. A prominence in the market also creates exposure to that majority of customers who are looking for new policies: a strong brand opens up great opportunity for acquisition.
Ultimately, the greater the brand strength, the greater the impact on renewal and acquisition. This, in turn, drives profitability.
---
How do you compare at customer engagement?
Using our Insurance Behaviour Tracker (IBT), we produce a half yearly Customer Engagement Index which shows only part of the picture, here at Consumer Intelligence we collect the granular detail that sits behind the average figures contained in this report.

To find out more about how your company ranks and how to improve your performance, please get in touch.