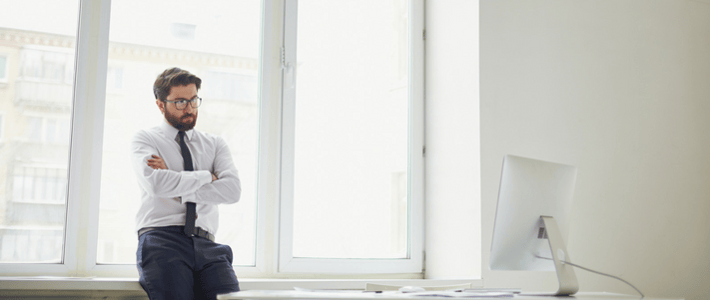 It has been one month since the Ogden discount rate change from 2.5% to -0.75% was announced and the spike in premiums is already evident.
---
From February to December 2016, rates had increased by a steady average of 1.3% per month. Then there was a glimmer of hope for motorists, in December, when rates reduced for the first time in 12 months by 0.4%. But this sign that the market was at last turning, was short lived.
Although the new Ogden figure was not announced in January, by new year the market knew it was coming, and so we saw premiums starting to rise with an average increase from January to February of almost 1%. The new rate was then announced driving a large monthly increase of 4.2% from 1st February to 27th March.
We must note that this discount rate change is to ensure that those who need assistance following a life changing accident get all the help they need and the proper financial compensation to ensure that that happens.
However, the sudden announcement means the average premium has risen by £27.76 from February.
This hefty average increase in premiums across the market is substantial but there are some brands out there where we have seen individual increases as high as 12% and those which have added virtually nothing or even reduced from February into March.
Is this due to very clever pricing and reserves already in place or are some insurers just looking to capitalise and increase new business volume while the market in general increases, hoping that these new customers don't have a personal injury claim?
Both extremes seem out of step with the market majority, but it shows the impact this has already had on insurance premiums on paying customers who have no alternative so long as they wish to continue driving.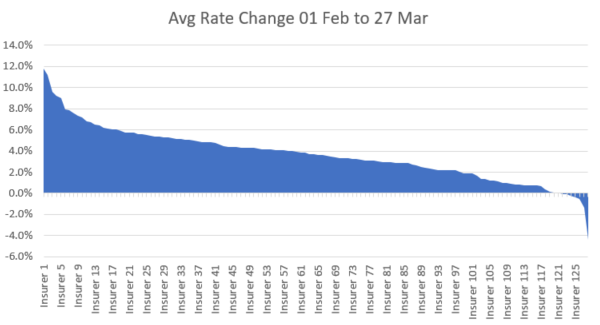 Increased rates are not only moving at different degrees per insurer but depending on which age bracket you fall into, there are also differences. Younger drivers aged 21 to 24 purchasing via Aggregators are seeing hikes of around 3.7% compared to the over 65's who are seeing increases of 5.2%. 35 to 50 year olds sit in the middle at 4.2%.
Telematics products are keeping the younger driver's premiums down but insurers will also be mindful of large rate hikes on already large average premiums and the impact that this would will have to their competitiveness in this market. Conversely a larger percentage increase on smaller average premiums are potentially less noticeable with the over 65's.
These are very early days. The coming months will no doubt see fluctuations as the market tries to realign rates while trying to remain competitive.
---
Better react to market changing events
Consumer Intelligence has been working with leading insurance providers to assist them in understanding the market so they can better create pricing strategies when reacting to market changing events like Ogden. If this sounds like something we could help you with, please get in touch today.


---