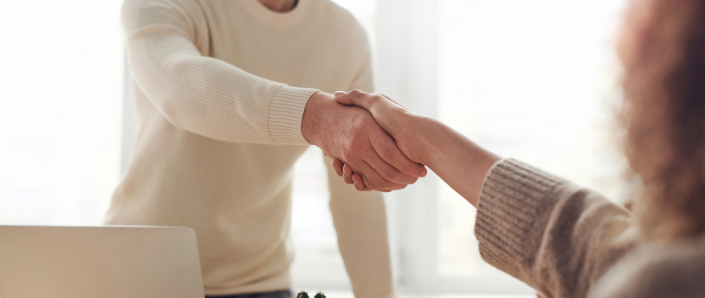 Haggling is on the up. The number of car insurance customers who ended up renewing with their current provider after they offered them a discount to stay has increased steadily since June.
Between offering discounts to stay and price matching rival quotes, getting a better offer when they threatened to walk was responsible for more renewals than non-shoppers.
Some 83% of motorists shopped around for the best deal in the last 12 months. Of those, slightly more than half (52%) ended up renewing, according to data from our Insurance Behaviour Tracker.
For those well familiar with the renewal courtship dance, there were deals to be had. The chief reason for renewing after shopping around rose from 36% amongst those who renewed between April and June to 43% for those who renewed in the three months to 31 October. A further 15% of those who stayed did so after their current provider matched a competitor's quote.
For firms who retained less than the industry average of 52% of motor consumers that looked into leaving, there is a question around whether they could be doing more to hold onto customers who are considering switching as part of their broader retention strategy.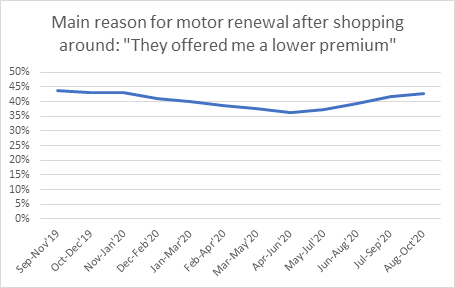 The picture is slightly different for home insurance customers. A similar proportion of shoppers ended up renewing with their existing provider, but the not being able to make a big enough saving to make switching worthwhile and not being able to find a cheaper quote were slightly more important reasons behind the decision to ultimately renew.
The FCA's proposed changes to auto-renewals and cancellations will change this dynamic.
It wants it to be as easy for customers to cancel a policy as it is to buy one, and for them to be given the option of cancelling by email and online as well as by phone.
That means the brands which rely on customers calling in to cancel will have fewer chances of a conversation to save the customer.
---
Understand consumer behaviour throughout the renewal process
Enhance decision making, performance monitoring and planning by understanding consumer behaviours, attitudes and intentions at insurance renewal.
Insurance Behaviour Tracker (IBT) is the most comprehensive insurance focused consumer survey in the market. It provides insight and understanding of consumer behaviour throughout the renewal process, giving you a view of market trends, and brand performance. This will enable you to make informed decisions to allow you to build robust marketing and business plans and track results.
---
Comment on blog post . . .