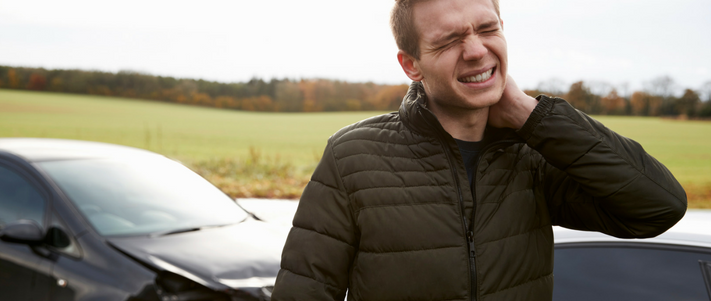 Last week the Government unveiled plans to reform whiplash claims in its Civil Liability Bill, predicting an average premium saving of £35. Consumers remain highly sceptical, however, they will see the benefit.
We've been here before. In November 2016, the Ministry of Justice revealed plans that would reduce whiplash claims and save motorists an average of £40 a year on their car insurance. At the time, two thirds of consumers we asked said they believed the industry would pocket the difference. Only 15% said they trusted all insurers to pass on the savings.
Following last week's news, we decided to ask again – and we found attitudes have barely moved. In fact, levels of scepticism have actually increased, with 70% of consumers now believing either the majority (50%) or all insurers (20%) will pocket the difference.
Do you expect insurers to pass on any savings from personal injury reform?
| | |
| --- | --- |
| I think all insurers would pocket the difference | 20% |
| I think most insurers would pocket the difference | 50% |
| I think most insurers would pass the savings on | 22% |
| I trust my insurer to do this, but not the wider industry | 8% |
In terms of any saving, 70% of consumers expect it to be £30 or less.
Motor premiums have increased by
7.5% in the past year
, but have fallen by 3.4% since September, and are on their longest downward trajectory since our records began.
Despite this two thirds of consumers think their premiums will increase in 2018. Only 7% believe the Government will have a decisive role to play.
Do you expect your premium to rise in 2018?
| | |
| --- | --- |
| Yes | 67% |
| No | 14% |
| It depends on the government | 7% |
| I don't know | 12% |
Silver Linings
But there is a silver lining. The majority of the public have no idea this is happening, and there is increasing desire for reform.
Our head of consumer research,
Stuart Peters
explains: "There is a good news story in here for consumers, but they're just not aware of it – therefore there's a job for the industry to do.
"We found that almost one in two consumers feel whiplash payments are too high. At the same time, expectations have increased, with 20% of consumers hoping for at least £2,000 – almost twice the figure in 2016.
"These findings demonstrate why insurers have worked so hard on whiplash reform, in an attempt to hold premiums in check, but it seems that the majority of consumers are not receiving the message."

Ogden to the rescue?
Another fillip for both industry and consumers is also part of the Government's reforming agenda: the
revision of the Ogden Rate
, used to calculate payouts for personal injury claims. Though the figure remains to be decided, experts have suggested a further average reduction of £50 per policy. Taken together, that's an average of £85, or around 11%, off the average premium.
Yet we found only 3% of consumers were aware of this potential change, which shows there is an opportunity for the industry to generate some rare positive PR – evidently needed given 21% of the same group said they didn't believe any such thing would happen. By the same token, only 9% of consumers were aware that the majority of the industry has already pledged to pass on savings from the slated whiplash reforms.

Should premiums reverse their current trajectory in the months ahead, ignorance may turn out to be bliss. If not, it is essential the industry not only makes good on its pledge, but also makes it obvious.
---
Why do you need consumer research?
At Consumer Intelligence we believe that it is the businesses that adopt an unwavering focus on their customers who will survive and grow.
We make it our mission to help you achieve this by providing tools and services to enable you to better understand consumers' attitudes and behaviours, as well as the means to analyse this data and take positive business decisions as a result.
Download our guide to 'Understanding Consumer Attitudes' to learn how our output goes beyond research and data to uncover genuinely exciting insights – invaluable nuggets that can help transform your business and your bottom line.
---
Post a comment . . .