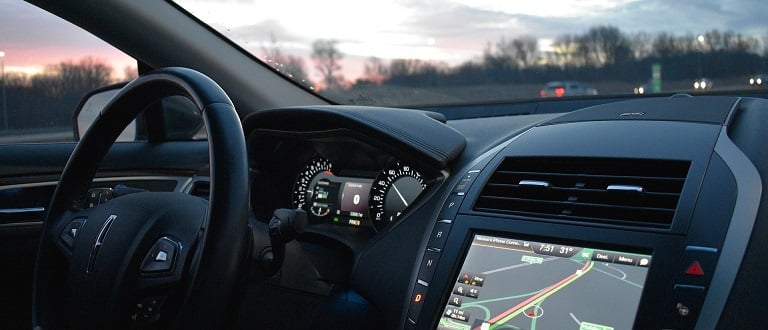 Telematics insurance is now a well-established proposition for young drivers. Indeed, most of the top five quotes returned by Price Comparison Websites for drivers aged under 25 are for a telematics product. Could the key to telematics market growth be down to marketing products to the parents?
However, market penetration does not reflect PCW dominance. Many young drivers end up with a more expensive traditional insurance policy. Why?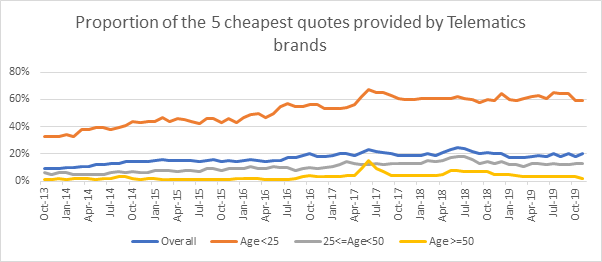 To improve telematics conversion, car insurance brands could take a closer look at who's behind the buying decision.

A poll of adults whose children passed their driving test in the last five years shows just how influential mum and dad are. Only 15% of children chose their insurance provider without talking to their parents. Nearly half (43%) said their children asked their advice, but the end decision was theirs, whilst 29% said they helped to shape their child's decision. Some 13% of parents said they chose their child's insurance provider for them.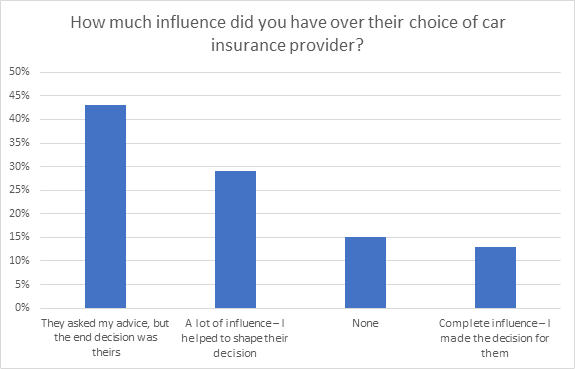 Source: Viewsbank online survey of 296 parents whose children passed a driving test in the last five years. Poll conducted 7 to 11 February.
Most parents also made a financial contribution to their child's car insurance, with a third (32%) paying for some of the policy and a quarter (26%) paying for all of it.

With average policies for young drivers costing £1,591, it's little wonder they want to be sure their money is going to a good place.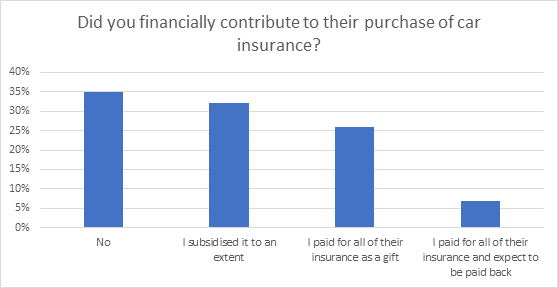 Awareness of telematics policies is high amongst parents of young drivers. 84% have heard car insurance providers which monitor the driving style of young drivers and give them a score based on their driving style and habits such as driving late at night and whether they brake suddenly.

Parents are also generally supportive of the benefits of telematics policies. Most would be interested in finding out how their child was driving if it included tips on how to improve. Just over a quarter say they would like their children to see this information, but not see it themselves.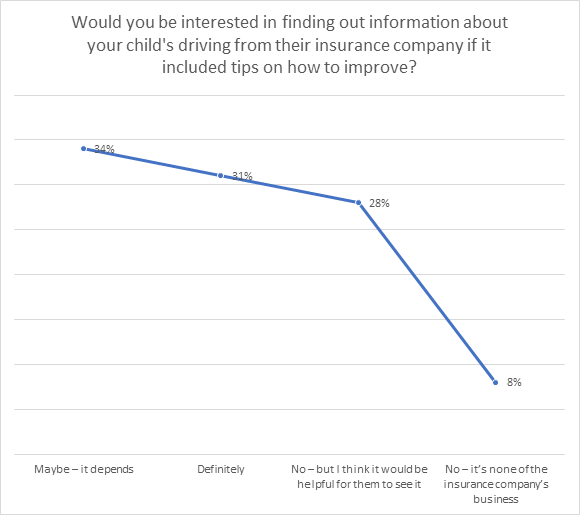 Parents of new drivers also largely agreed (89%) that safer drivers should be rewarded with lower car insurance costs.
More than social media friendly badges and 'gamification', following the money and persuading parents to become advocates for telematics policies, based on safety and a financial reward for better drivers could be part of the answer for boosting sales.
Consumer Intelligence makes the case for seeing the world through the eyes of the consumer. When it comes to insurance for under 25s, the consumer is not only the person behind the wheel.
---
Car Insurance Price Index [free to download]
Download our Car Insurance Price Index to gain insight into market movements, benchmark the major van insurance brands and help you understand the data behind the results.