The cost of living crisis has been hitting the headlines for months. In April the 54% rise in the energy price cap hit 22 million homes, an estimated £700 a year increase on the average bill. Food prices and fuel costs are also on the rise, with the Bank of England warning inflation might reach 10% within months.
For some of the poorest households this is going to cause significant hardship - and impossible choices between fundamental needs like staying warm and staying fed. For many more, it's going to involve sacrifices as belts are tightened and pennies are watched across the board.
But exactly where are people looking to make savings? And could insurance be one of the household expenses potentially in the firing line?
In a recent Viewsbank survey, we found that 66% of people were already feeling the pinch, with another 32% aware but so far unaffected by rising costs.
Only 17% of people could afford not to be worried about affording their bills, with nearly half (46%) being quite worried about it, and 1 in 4 (25%) being very worried about it. Even more were worried about how family and friends would pay their bills, with 48% worried and 31% very worried about them.
Are you worried about bills?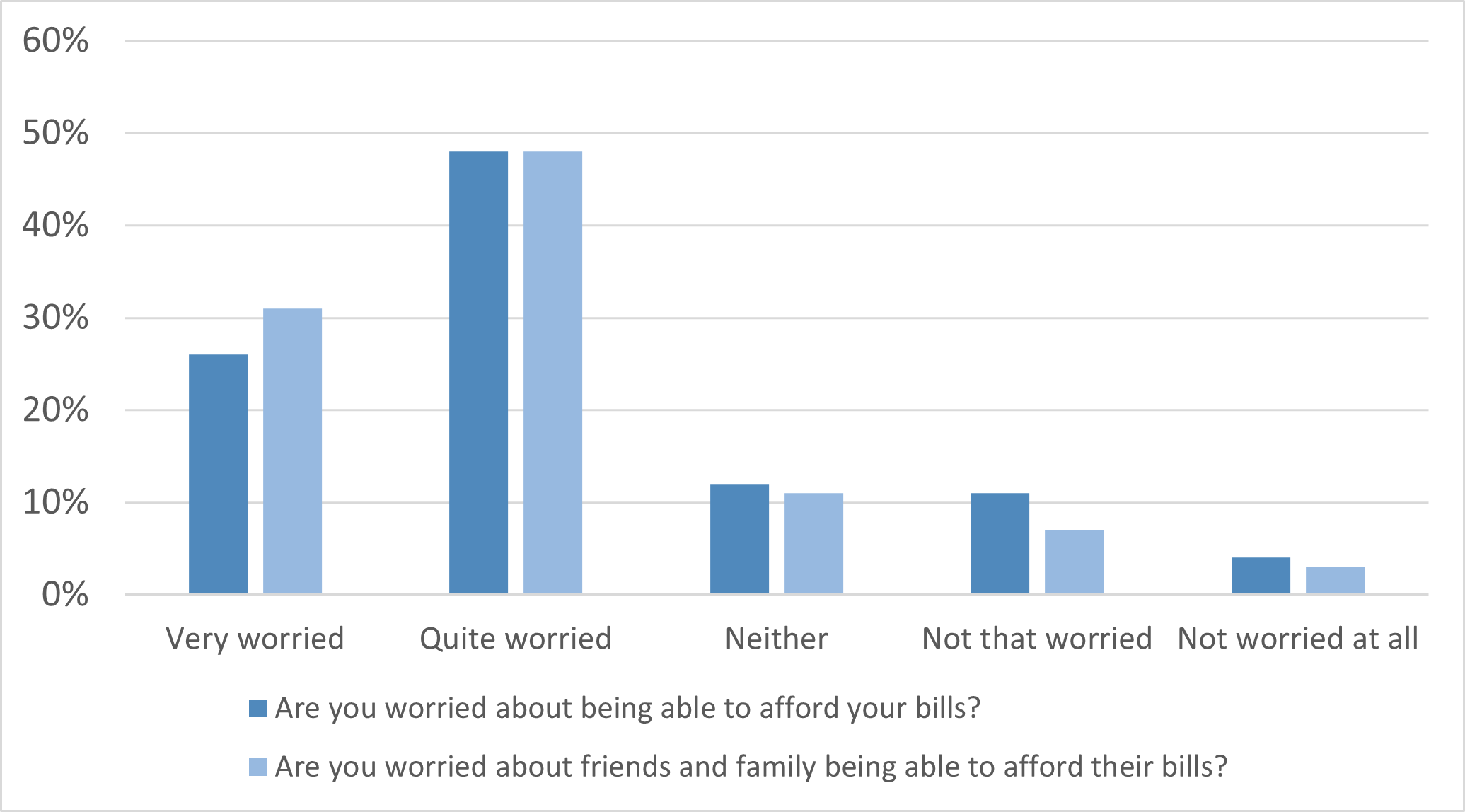 We also found that people were already taking action. 70% of Brits had already reduced their spending because of rising costs.
At the top of the firing line were takeaways, with 60% saying they'd already cut back on take out dinners in the last three months. More than half (60%) had cut back on days and evenings out, with clothes shopping (58%) and heating (51%) next on the chopping block.
Half of Brits (51%) have also cut back on food shopping, 47% are reducing their use of appliances, and 40% are driving less.
What have you cut back on to make savings in the last 3 months?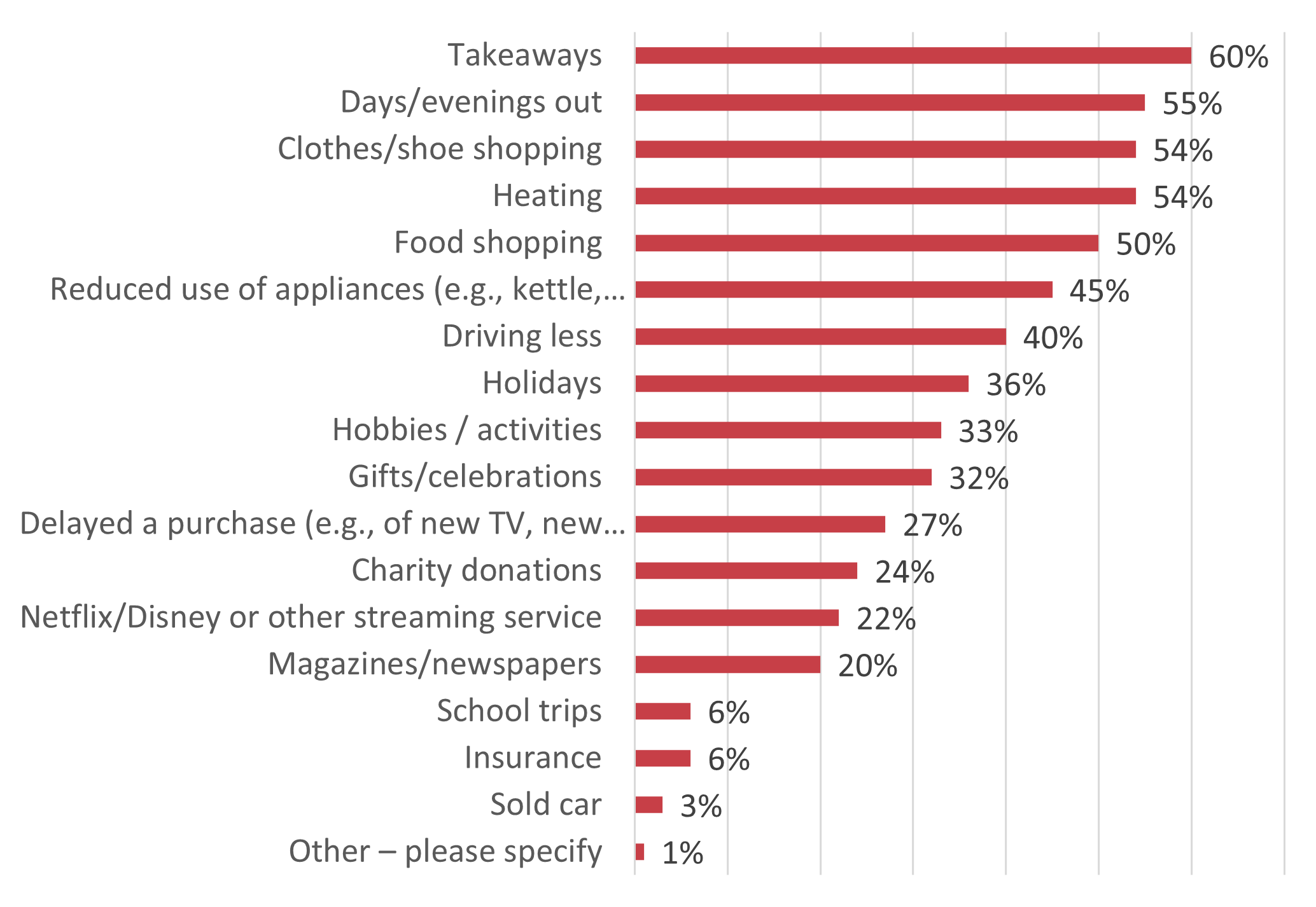 Insurance comes towards the very bottom of the list of areas that people have cut back on in the last three months, perhaps unsurprisingly for what for many is an annual compulsory purchase. But some might well get down to cutting down on insurance in the months to come.
While the GIPP price walking ban has attempted to stabilise pricing and price-competition, price-driven consumers are likely to be more price sensitive than ever.
Of those who had looked to save on insurance in the last three months, 66% had swapped to a cheaper policy, and 43% had cancelled a policy.
How did you reduce your insurance costs?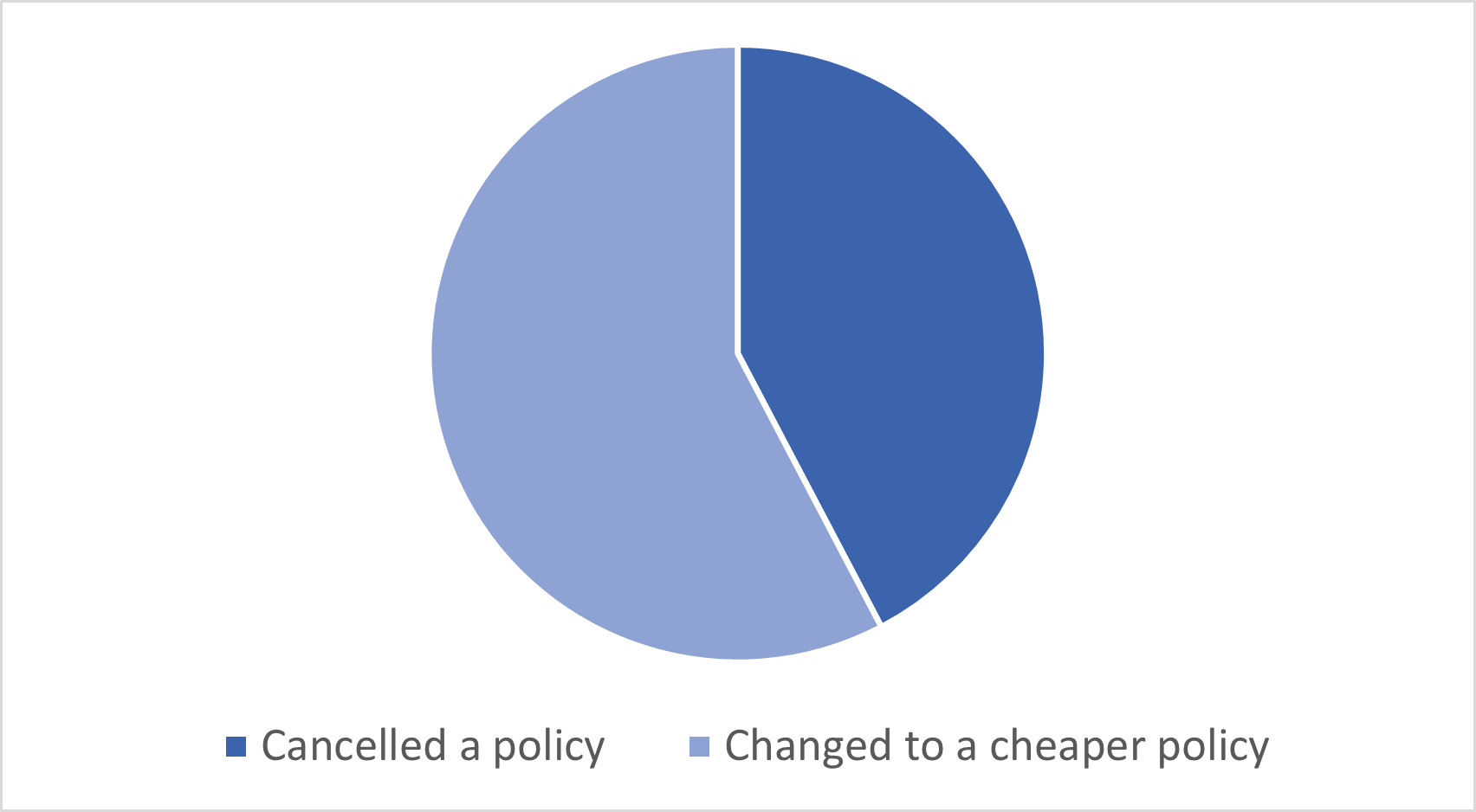 Pet insurance was the most cancelled policy. Meanwhile 59% had swapped their car insurance to cheaper cover, and 30% had swapped their buildings and contents insurance.
Commenting on the survey, Consumer Intelligence CEO Ian Hughes said: "We are in the very early stages of the cost of living crisis, which is going to continue to bite – hard – for months and even years to come. Insurance providers should see this survey as a shot across the bow.
"They need to act now to establish with existing and potential customers the value of non-compulsory policies, and the potential risks and consequences of not having them in place. They review their product and instalment payment options - and consider whether looking at pay-as-you-go models will help cost conscious customers.
"Most of all providers should be preparing the systems and processes through which they will support and communicate with the swathes of their customers who will shortly become vulnerable."
---
Consumer behaviour is rapidly evolving - let us give you a snapshot insight
Today's article has given you a sneak peak into what's to come and as a thank you for reading, we want to give you a little takeaway - an infographic for you to share with your colleagues.
By downloading our infographic, we will register your interest in our new tracker, and you'll be the first to know when new data is available.
---
Comment on blog post . . .