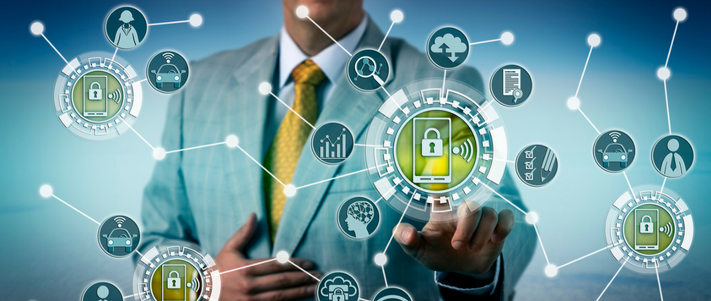 More drivers than ever before have telematics policies. As BIBA reported this month, there are now more than a million policies in force via brokers with even more sold via Direct insurers.
---
But there remains an uptake problem. More people are being offered price competitive telematics policies than ever before. As our Car Insurance Price Index shows, more than 20% of quotes for a new policy in April received a top five quote from a telematics brand. But many motorists are continuing to scroll down and choose more expensive policies that don't have a black box.
Why is this, and will the reasons help telematics brands improve their marketing messages to new customers?

Younger drivers are still by far and away the dominant age group in telematics as the graph below shows.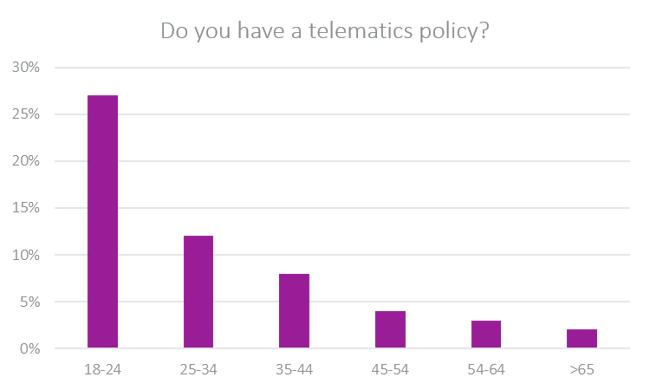 Viewsbank poll of 1,053 drivers who have heard of telematics. Online poll conducted 4-7 July 2018

Of course there's a reason the under-25s are the natural beneficiaries of telematics products — their premiums are higher to reflect the increased risk they pose. Telematics technology is designed to address the latter and improve the former.

However, our research shows that older drivers, whose risk profile generally increases as they age, are far more open to the benefits of telematics than younger drivers.

Being tracked and 'watched', a long-understood barrier to telematics take-up, doesn't really seem to concern over 50s in the way it does young drivers. While 63% of under 25s object to being tracked, that percentage plummets to 35% for the over 65s. They either don't care or they have every confidence in their driving ability.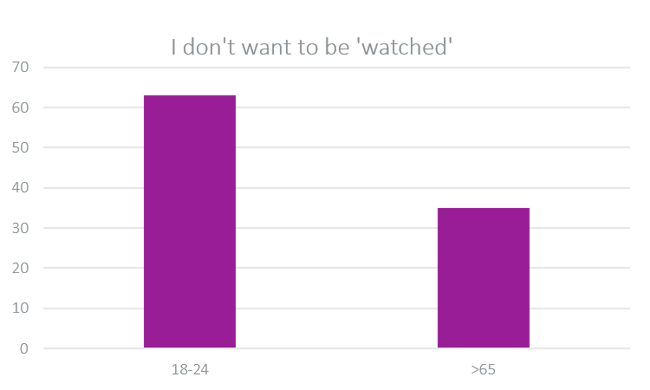 Indeed, there appears to be little fear among older drivers that having their driving habits monitored will result in higher premiums. In fact, they are also the demographic most likely to see the benefits of telematics beyond price with feedback and advice on driving style ranking highly as a benefit of a telematics product. This is in stark contrast to the views of younger drivers.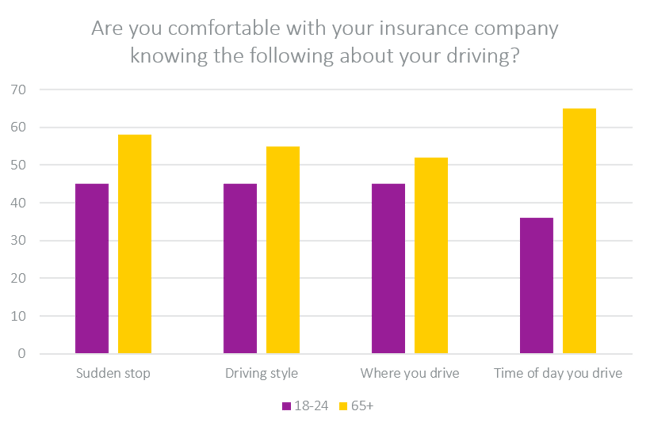 So why haven't as many older drivers bought a telematics policy? Well it would appear that as open as this demographic is, providers haven't yet made an all-out effort to target them.

Although every respondent under the age of 25 had been offered a telematics policy, 69% of the over 65s had never been given the chance. In every other age group (bar 25-34 year olds), no more than 45% had been offered a telematics product.

It's no secret that we have a rapidly ageing population and insurer data bears out the fact that as drivers get older, their propensity to claim increases. Although the under 25s market is by no means near saturation point, there could be another market ready for the benefits that telematics bring.

At least one household name has been making tentative forays in this area. Last year we saw them quoting for older age groups beyond the traditional young drivers target market. Although we haven't yet seen anything long term or concrete resulting from that, it's only a matter of time before more providers seek to exploit the welcoming nature that the older generation seem to have towards telematics.
---
Insight that will enable you to optimise your pricing strategy
Download our Car Insurance Price Index to gain insight into market movements, benchmark the major car insurance brands and help you understand the data behind the results.
---
Post a comment . . .