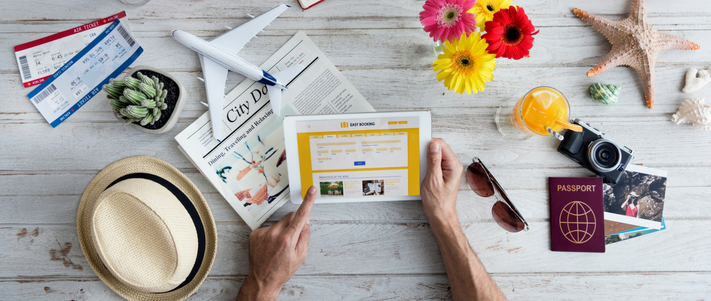 With summer holidays approaching fast, it can be hard to look beyond the busiest period of the year if you are offering prepaid cards for travellers.


---
However, in a travel market that is becoming increasingly saturated, where fast-moving technology brings enhancements every year, it is important to have a credible five-year plan if you are to stay ahead of competitors.
"Customers are rarely aware of, or understand what the value of a prepaid card is, or why they need one for their holiday," says Andy Buller, travel money expert at Consumer Intelligence. "Prepaid card providers have a lot to do if they are to create, and build, loyalty amongst customers in the post-holiday period."

With this in mind, here are the top ten challenges that prepaid card market providers should have on their business plans, if they are to thrive over the next five years and beyond.
1. How to stay relevant when the bags are unpacked

So you've gained a customer who has a piece of your plastic in his or her wallet, but that's no good if it just stays there.

Gaining customer loyalty for multiple years involves adding value throughout the year, and the best way to do this is with your app. Make it relevant beyond the two-week holiday period — perhaps with currency rates, weather updates or other useful alerts, and with luck it will still be on the phone next holiday, prompting your customer to use the card again.

2. How to sell the card

Paying for Google keyword searches is a popular strategy, for prepaid card providers, but those who want to capture the market need something more to stand out from the crowd. Social media presence as well as tie ups with other strong travel brands may help your product to differentiate itself.

It's an area where it pays to stay attentive to what other providers are doing, in an attempt to keep ahead of them.

3. How to enhance relationship and position with comparison sites

Consumer Intelligence research shows that aggregator sites, which compare the price of different cards are trusted by many customers, who use them when deciding which card to apply for.

These sites are valuable, trusted brands, so ensure that you are able to present your USP to them in a way that they, and their customers, will understand.

4. How to keep abreast of customer needs and wishes

What does your customer really want out of their prepaid card? Is it technological advancement, the best rates, or the ability to 'freeze' the card if you lose it? Might it be possible to find a niche — like a card you can send with your young child on a school trip abroad, so that they can get money out of a cash machine without struggling with fees?

The only way you can work this out is by asking your customer often, and tweaking your offer to ensure you stay on track.

5. How to demonstrate the true value of your card

Every Pre-paid Card service provider will claim that they have something that the others don't, whether it is free use of ATMs, no fees or better rates than rivals.

Constant benchmarking against other providers is the only way to make sure that your product is still attractive compared to the competition, as well as ensuring that when you know you have a great deal for customers, you can tell them, loud and clear.

6. How to keep up with the (tech-savvy) Joneses'

As high street banks have found to their cost, technology never stays still, so nor can you. Recent rules around Open Banking mean that there will be even more innovation in the prepaid card market, so you need to ensure that your business can use the march of technological innovation to your, and your customer's, advantage. That means understanding how payment functionality is changing, as well as how new regulations can improve your understanding of how customers use their prepaid cards, to provide a more personalised service that is of real value to customers.

7. How to keep on top of regulation

Regulatory changes are a fact of life, but as we've already seen with the introduction of GDPR, getting it wrong can land you with disastrous fines.

Regulatory research, together with ensuing you have an effective, cost-efficient way of adopting regulatory changes will ensure that you aren't tipped up.

8. How to see what's on the horizon

This market is evolving fast, so it's vital to gain ever insight you can into how it might evolve over the next five
years. Horizon scanning will help you to understanding competitor activity, economic changes, technology
adoption and where trends in the business are going. The successful prepaid card businesses will be those who
plan for changes and adapt accordingly.

9. How to find out who your customers are (and who they aren't)

It is important to know who is buying from you, and why, but just as important to know who isn't, and why not. Well-thought out customer research will tell you if you're only hitting a small part of the market, and if there is a way you can adapt to provide broader appeal.

Plus, once you understand who your customers are, you can target your advertising, brand tie ups and suppliers in the most effective areas, meeting your customers where they are.

10. How to find the best third-party providers

Working with the right service providers will be key to success, so research on the best platforms, points of sale
and technology developers is paramount. Having the right relationships will ensure that your card is futureproofed, as well as meeting the right customers in the right places.
---
Prepaid travel cards infographic — the importance of strategy and service

To get a deeper understanding of the challenges faced by prepaid travel card providers, Consumer Intelligence surveyed 1,087 consumers. The results highlight the importance of convenience and a strong upsell strategy over competitive exchange rates.
---
Post a comment . . .