---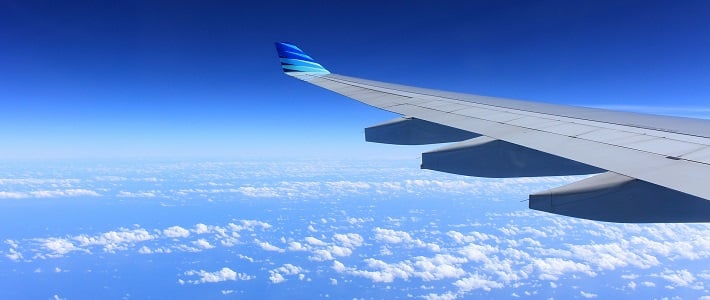 Government ministers might have ruled out Brexit as a factor in the travel firm's demise, but industry experts point to a statement in May from the company which said there was 'little doubt that the Brexit process has led many UK customers to delay their holiday plans for the summer'.
---
Consumer Intelligence's most recent consumer data suggests that the plight of holiday firms is not likely to be relieved any time soon, with customers delaying their trips or planning to stay at home this summer.

Figures from our latest research, which polled over 1000 people, suggest that fewer than half of those surveyed have booked a holiday abroad in the coming twelve months, with 45 per cent of those surveyed saying that they were not planning to travel abroad this year. Almost a third of respondents said they were waiting for clarity on Brexit before making any holiday plans, while a fifth of those who usually travel abroad said they would take their holiday in the UK next year.

"We are about to enter a crunch period for travel firms, when consumers book their summer breaks," says Consumer Intelligence banking expert Rajeev Aggarwal. "Our study shows that continued Brexit uncertainty is delaying bookings, and encouraging some customers to abandon holidaying abroad altogether. The demise of Thomas Cook was down to a number of factors, but if this situation continues, other travel companies will be under significant pressure."
The Brexit Effect on travellers
The study reveals the huge implications on customers of the continued Brexit negotiations. Almost half of those responding to the survey said they were worried about Brexit, and 66 per cent said they believed European holidays would be more expensive this year.

Travellers are already taking action to deal with Brexit. Almost a fifth had taken personal action, including updating a passport or applying for a passport for a different nation, while many others are changing the destination of their holidays.
Chart 1. How far do you agree with the statement: I usually travel abroad but will take my holidays in the UK this year?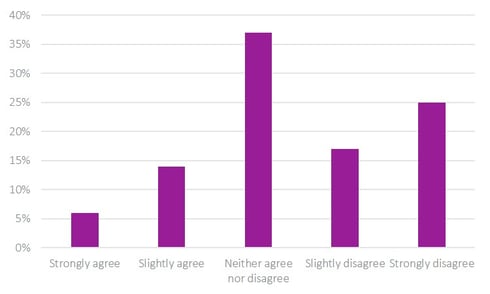 Chart 2. To what extent do you agree or disagree with the statements below? - Brexit has influenced me to consider holidays outside of Europe this year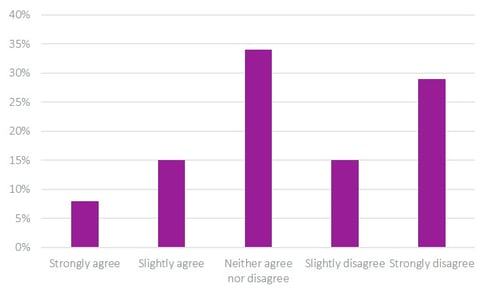 Non EU destinations
Respondents were asked where they had booked holidays to this year. While traditional EU destinations were still popular, with Spain and the Balearic Islands taking 23 per cent of share, destinations outside the EU such as the US (14 per cent), Turkey (6 per cent) and Australia (4 per cent) were also popular.

"With the collapse of the pound, holidays in the EU are less attractive," says Rajeev. "Many people will be considering new destinations where their money will go further."


Delay and disruption
While some will not holiday at all, and others will change their destinations, one of the main problems for the travel industry will be the large percentage of people who are delaying their holiday plans due to Brexit.

"Lack of clarity is creating a backlog of pent up demand in the market," warns Aggarwal. "Customers want to book holidays but do not feel they can until the events around Brexit are clearer. That's a problem for holiday companies relying on cashflow from bookings."
Chart 3: To what extent do you agree or disagree with the statements below? - I am waiting for clarity on Brexit before I make any firm holiday plans in the next year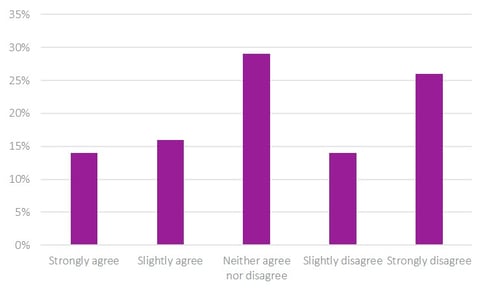 More Thomas Cooks waiting to happen?
With travel plans stalled for so many people, the Brexit crisis is harming the travel industry as our research shows. Offering customers certainty - such as a 'Brexit guarantee', or tempting holidays in destinations outside the EU, may be the key to accessing much-needed travel bookings in this crucial period, Rajeev says.
---
[FREE REPORT] The Travel Money Market Today: When Digital Becomes Necessity
Consumer Intelligence's bi-annual travel money survey which gives you a snapshot of the market today, and while change in the travel money industry might seem slow, customers are gaining confidence in new methods and brands.
This edition contains data on how British holidaymakers spend while travelling. It reveals differences between generations and destinations, and a growing reliance on technology from British travellers spending abroad.