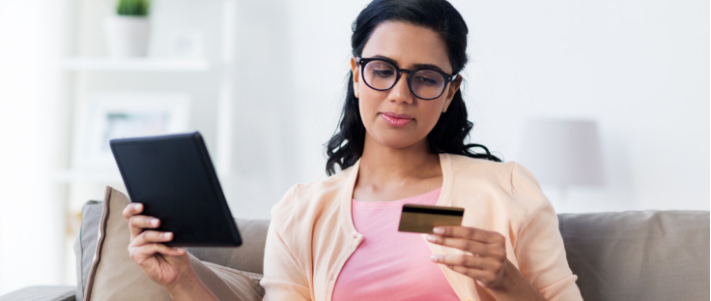 Despite the image of fickle Millennials who change their bank as often as they change their avocado-on-toast provider, Britain's younger bank users are still concerned by solid, old-fashioned reputation and customer experience rather than whizzy technological features.


---
A new banking survey from Consumer Intelligence found that 81% of people of all ages agree that 'using a financial brand I know and trust is very important to me'. The figure remained unchanged across all age groups, while younger people were also more likely to agree that they were "unlikely to try a new financial brand unless someone I know has tried it first".

That's good news for banks that stick to their knitting, providing good value, safe service from a recognisable brand.
Trust that money is secure was the highest ranked 'banking need' for all customers, coming far above having all of your banking in one place. Even technological innovation comes far below trust as an important reason to pick a bank, with only 63% of respondents agreeing that new technology makes banking easier.

"It's easy to think that younger people are more easily seduced by the features offered by high-tech banking brands, but our survey shows that they are preoccupied by keeping their money safe," says Andy Buller, banking expert at Consumer Intelligence.
"Technology and brightly coloured cards can only go so far when it comes to winning customers. No matter their age, customers prize reliability, safety and the customer experience of family and friends when they are picking a bank — which is why getting customer service and experience right every time is so important."


Who are we banking with?

While usage of Fintech brands is still very low, knowledge of these challenger brands is now significant. The Consumer Intelligence survey puts Atom Bank at the top of the list, with a 19% awareness rating. This is followed by Starling Bank and Monzo, with 11%of people having heard of Bank of Dave and TransferWise.

However, consumer knowledge has not yet necessarily translated into usage. TransferWise is the most widely used Fintech provider — suggesting that people are more likely to trust their holiday money and transfers to a Fintech provider than they are to switch their main bank account.

Within the bigger banks and building societies, Santander tops the table as the bank with the bulk of main current account users, followed by Halifax, Barclays and Lloyds. However, when it comes to the banks with the greatest number of secondary account holders, Nationwide tops the table, with 19% holding a banking product with the building society.

Older people, particularly men, are most likely to have multiple current accounts, and 57% of people have been with their current account provider for more than ten years. Many, especially older people, are willing to pay for a current account. Despite the idea that the UK offers 'free banking', over 40% currently pay for an account with features and benefits.


Why do people switch?

The Consumer Intelligence survey highlights the dangers of getting banking wrong. Only 38% of people have never switched their current account, belying the old statistic that you are more likely to get divorced than to switch banks.

Dissatisfaction with the service is the most cited reason for switching, with nearly 40% saying that was the reason they moved, with only 18% citing better rates and 17% rewards such as a cash bonus as their reason for moving.

"With a greater choice of banks/fintechs avialable along with simplified account switching, we can expect to see more customers switching when poor service or technology issues are experienced," says Andy Buller.
"Security and trust are clearly still key to customers loyalty".
The top main and other account providers
Main

Other

Santander

13%

Nationwide

19%

Halifax

12%

Halifax

15%

Barclays

12%

Santander

14%

Lloyds Bank

12%

TSB

11%

NatWest

10%

Lloyds Bank

11%

Nationwide

9%

Barclays

11%

HSBC

9%

Tesco Bank

8%

First Direct

5%

NatWest

8%

Bank of Scotland

4%

HSBC

7%

TSB

3%

First Direct

7%

Santander

13%

Nationwide

19%
Source: Consumer Intelligence banking survey

Apps, cheques and infrequent branch visits

Online banking has hit the mainstream, while cheques have fallen out of favour. Although our study shows that the majority of people still have a cheque book, over a third (37%) no longer bother. Only 10% use a cheque book regularly.

Despite cheques falling out of favour, they still provide the most cited reason for visiting a bank branch — 41% of those who recently used a branch went in to pay in a cheque, with only 8% having used the cheque paying in feature on a mobile phone app.

Only a fifth of the population do not yet bank online, while over half (52%) regularly use a banking app on a mobile phone, but 66% of people have also been to their main bank branch in the last six months.

"Our figures show that banking is reaching a crossroads," says Andy Buller.
"If cheques are the most-cited reason to visit a bank branch, and yet they are falling out of favour so fast, it can only be a matter of time before branch visits fall even further. Our study shows that far more younger people use the cheque paying in facility on a mobile phone than the rest of the population Banks are experiencing the same decline as other retailers on the high street and I don't see this trend changing based upon the reasons why customers use branch locations."


How banks should respond

The way we bank is changing, but not always in the way people think. Rather than concentrating on competition via technological features, the Consumer Intelligence study shows that customers are most interested in reputation, safety and the customer experience.
"Get this right and your customers will follow," says Andy Buller. "Trust is such an important part of the way we bank, no matter the age of the customer. Loyalty is something that customers will give you, if only you earn it."
---

Better understand your current and potential customer base
Understanding what customers want, what they are using and what might make them switch will give them the ability to target their offering at their customers.
You'll work with an experienced team of in-house researchers who know how to design, manage, moderate and analyse data from both qualitative and quantitative research projects
---

Post a comment . . .