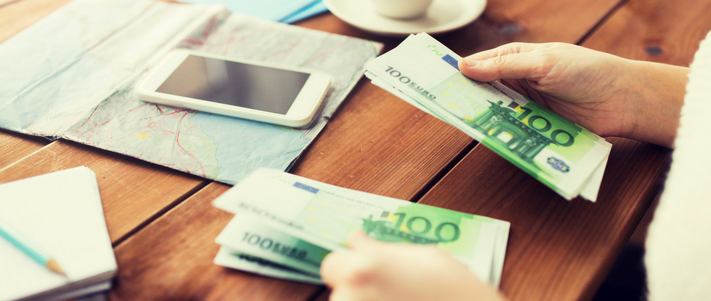 Britain's holidaymakers are putting themselves at risk by carrying more cash than their insurance polices allow them, Consumer Intelligence research shows.


---
Despite new forms of technology, such as pre-paid cards, aimed at making it safer to travel with holiday money, our biannual travel money survey shows that nearly 70% of travellers are carrying more than £250 in cash when they go abroad, despite most major insurers not covering them for this.
Our analysis of personal cash cover from major travel insurance providers shows that many cover only £200 of cash on their standard policies. Direct Line was the most generous provider we looked at, covering £500 worth of personal cash.

Insurance for those who lose money, or have it stolen, while abroad varies wildly Travel insurers have differing exclusions and excesses for those carrying cash around, meaning that some holidaymakers could be in for a nasty surprise when they come to claim.

The Post Office, for example, has an excess of £125 on its Economy travel insurance policy, which only covers up to £250 of cash. Its Standard policy covers the same amount but with a £100 excess. Tesco Bank has a £60 excess on its Multi-Trip policy, while Direct Line's £500 cash limit has a £50 excess.

Travellers should also be aware of exclusions. Insure & Go, which will cover £200 of cash lost or stolen, also has a limit of £100 if cash is lost on a beach. Direct Line will not cover your cash if you've left it in a car, tent or in your checked luggage. Many insurers will not cover your children's money, or have far lower limits on cash carried by under 18s.

Despite these difficult exclusions, and the risks involved in taking money abroad, The Consumer Intelligence biannual survey showed that cash is still king for most holidaymakers. The most common amount of cash taken on a trip is between £250 and £499, with 30% of people taking this amount. The second-most popular amount to take is between £500 and £999, with 26% of our survey respondents saying that they take this amount of cash on holiday.
Most of this cash (70%) is bought a few weeks before it is needed, meaning that many people are storing large amounts of travel money at home before taking it on holiday, potentially risking it several times over. Insurers differ on whether travel money is covered at home as well, with Direct Line insuring it for 72 hours before departure, but most other policy documents do not mention covering money before departure.


How travel insurance providers treat personal cash he charges applied to credit card payments

Source: Consumer Intelligence Research, February 2018
How much cash do people take on holiday?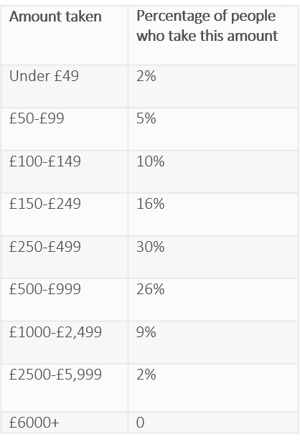 Andy Buller, Travel Money expert at Consumer Intelligence, says that travel money providers could do more to warn customers about the risks of carrying cash, giving them an opportunity to explain the virtues of alternatives like prepaid cards, which can be a safer option . These cards offer an opportunity to cancel if a card is lost or stolen, and are PIN protected. They can also help to build provider loyalty as they can be kept and used for the next holiday.

"Our customer studies show that most travellers carry far more cash than their insurers would ever pay out on, if they were to lose it or have it stolen," he said. "It's a risk that many don't consider, but travel money providers - especially those who also offer travel insurance, could use this as an opportunity to create loyalty by advising customers on safer ways to take money abroad such as prepaid cards, or additions to travel policies that would cover the additional cash that customers carry.

"Our surveys show that many customers feel little brand loyalty to their travel money providers, but information like this that would genuinely keep customers safer could keep them coming back for more."


---
Travel money: how Britain buys travel money

Consumer Intelligence's biannual travel money survey reveals a detailed picture of the UK travel money market. Our last survey involved 1,096 online interviews in October 2017. Here are some highlights.


---
Post a comment . . .