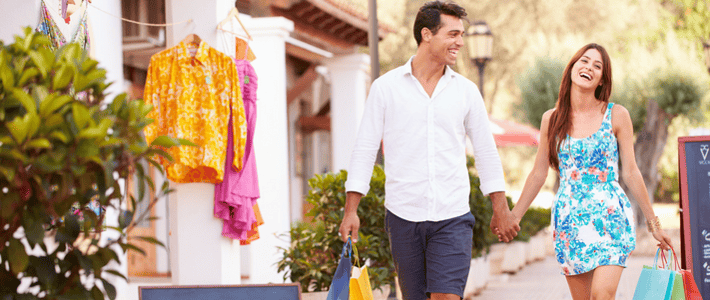 Nearly one in three opt to pay in sterling on their plastic

Two out of three use credit or debit cards for overseas spending

Shoppers miss out on legal protection by not using credit cards for purchases of more than £100
---
Holidaymakers are risking unexpected charges and additional fees as well as missing out on important legal protection by not making the most of their credit and debit cards overseas, new research1 from financial research experts Consumer Intelligence shows.
Its study found two out of three holidaymakers (67%) use credit or debit cards for spending on holiday but just two out of five (43%) remember being offered the option to pay in sterling or the local currency.
Nearly a third (29%) say they chose to pay in sterling opening themselves up to potential additional fees as well as losing out on the exchange rate which is generally worse than for those paying in cash. Younger holidaymakers are most likely to opt for sterling – 45% of those aged 18 to 24 would choose the pound over local currencies.
Tourists using debit cards to withdraw money from overseas ATMs for spending risk paying three fees – one for the local ATM followed by one from their own bank plus potentially a conversion rate.
However there are benefits from using a credit card for purchases of more than £100 overseas – Section 75 of the Consumer Credit Act means the credit card provider is liable if the item bought is faulty or doesn't arrive.
And yet only 36% of adults would choose to use a credit card for purchases worth more than £100 with 38% using debit cards.
Ian Hughes, Chief Executive of Consumer Intelligence said:
"You are nearly always going to be worse off paying in pounds when overseas and you are better off making sure that you use the calculator function on your mobile phone to check the rate.
"We recommend that people think carefully about the cash they take with them and try to make sure that they take enough as using a cash point can be really expensive.
"Another option would be to use a pre-paid travel card where your hard-earned money is already converted before you leave, that locks in the rate and avoids further fees."
The research found around 71% of adults carry credit cards with 12% carrying three or more while 98% carry debit cards with just 8% carrying three or more. Less than half (48%) of 18 to 24 year olds have credit cards.
---
Ends

Notes to Editors
1Research conducted online between February 3rd and 8th by Viewsbank among a nationally representative sample of 2,075 adults aged 18-plus


For further information, please contact:
Consumer Intelligence
Elinor Zuke
07863 350270
Citigate Dewe Rogerson
Kevan Reilly
020 7282 1096


About Consumer Intelligence
Consumer Intelligence (CI) is a market research agency specialising in the General Insurance and Banking Sectors. We have spent the last 12 years perfecting the art of collecting data so that organisations can benchmark themselves. Since 2003, we have been collecting and analysing millions of prices across the telephone, direct insurer websites and aggregator channels. For more information, visit the web site www.consumerintelligence.com
---