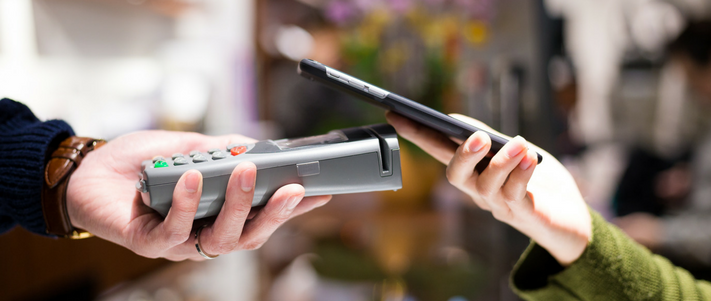 This week I attended the Asia Finance Forum in Hong Kong, now in its tenth year, the Forum is a meeting place for anyone who has any interest in what is going on in finance in Asia.

---
It's been an eye-opening week altogether, but one thing that absolutely struck me in the face as I listened in and walked the Exhibition floors was the fact that the Brits are not here. While countries like Luxemburg, Myanmar, Australia, Germany, Italy, Ireland and even Mexico are busy pressing the flesh and encouraging investment, the Brits were totally absent. We're missing out. Why? In the words of Inga Beale CEO of Lloyds of London, the issue of Brexit is eating up all our Bandwidth

The nine facts below show just what we're missing out on. Don't they at least make you curious as to what is going on here?

The scale of the Asian opportunity
The size and speed of growth in Asia has to be seen to be believed, but if you're not here, these figures will have to do.


China's growth is huge
It's easy to be blasé about China's success, but consider this. The economy of China grows at a speed so fast that it is the equivalent of adding the economy of Russia to it once every three years. In 2000 the GDP of China was less than $1tn and for 2017 it will probably be $12tn.

Asia's growth is the world's growth
66% of all the growth in the world is happening in Asia (of which half is happening in China). Asia is the global growth engine of the world.

Asia is becoming the home of giants
194 of the worlds 500 biggest companies are based in Asia.

The Greater Bay represents greater opportunity
66million people live in the new "Greater Bay Area" connecting Hong Kong to Macaua and the 12 cities to the north of Hong Kong in the Pearl River delta. The GDP of this small region is bigger than the GDP of South Korea

The payment revolution
I've seen and heard about some of the investment and technological advancement in the banking and payments market this week. Fintech is even more exciting than many had imagined.

Hong Kong alone has 13 different payment methods
We know that the payment technology market is a diverse and evolving place, but Hong Kong is the place to experience this for yourself. There are 13 different payment types currently available. These include traditional Visa and Mastercard as well as an Octopus Card which is like the Oyster in London, but can also be used to pay for coffee.

Payment technology is challenging tradition in China
Traditional 'red envelope' gifts of cash for Chinese New Year are going digital. $14bn was given as "Red Envelope" gifts through online payment service provider WePay in 2017 for Chinese new year. In 2013 the number was $0 because WePay didn't exist.

AI is coming faster than we realise
I've learned from the seminars here that 800m jobs around the world are likely to be displaced by Artificial Intelligence over the next 2 decades. Think you're safe? Most of these jobs will be in professions like medicine and the law, where AI is already replacing humans. Don't worry, though, there will be new jobs for humans to do. Robots are very bad at plumbing and things that require cognitive reasoning.

Fintech is only half the story
$80bn has been invested in Fintech so far. That doesn't count Tech-Fin which is where a tech company decides to become a finance company like Tencent's WePay or AliPay which account for about 12% of all transactions in China.

Mobile is bypassing banking in some markets
Traditional banking doesn't work for all cultures and geographies. 30% of the population of Myanmar and larger parts of Samoa don't have bank accounts. That's either because they don't trust banks (Myanmar) or because the physical infrastructure of moving money is too complex and expensive for nations of small islands (Samoa). What do unbanked nations have in common? Mobile phones. That's how they store their value.
---
Insight that will optimise your strategic planning
We can help you understand where your brand fits in the market and how this impacts your strategy for 2018. To find out more, get in touch today.


---