---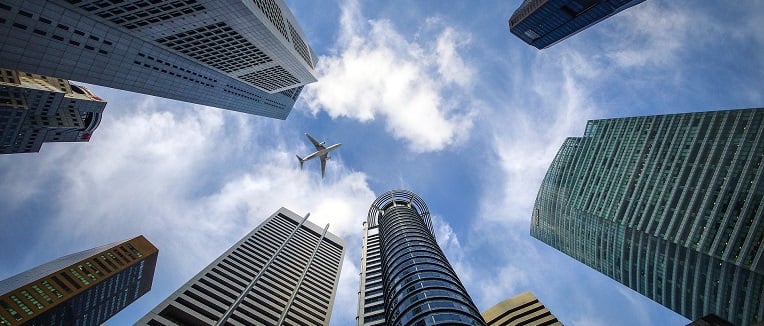 As the new year starts, we take a look into the future and delve into our top five predictions for banking in 2020.
---
1. Banks will bend to their customers' wishes, or wither
Banking customers are famously slow to switch accounts, even when they aren't getting the service they want, but banking experts say that 2020 will be the year in which banks finally have to address giving the customers what they want – a seamless digital experience.

"People expect a banking experience that fuses with their digital lifestyle," say analysts from CapGemini in a new report on the Top Trends in Retail Banking.1
"Banks must transform their offerings. A customer-centric approach can keep transformation cost-efficient and bolster customer adoption and loyalty."

Understanding what customers want is the key to getting this transformation right. Consumer Intelligence leverages a panel of 70,000 active members, the insight from them can provide a full understanding of what drives consumer behaviour in banking.
2. Big Tech will continue to move into the banking space.
Despite widespread concerns about the influence that Big Tech will have on banking,2 it will be increasingly hard to keep the likes of Google, Facebook and Amazon out of the sector.

The predicted 2020 launch of Facebook's digital currency Libra may or may not be successful, but it will draw attention to the increasing creep of non-banking companies into our financial lives. Apple's credit card launch late last year, in conjunction with Goldman Sachs, is just the beginning.

3. Exchange rates will power consumer decisions
With the UK set to leave the EU on January 31, volatility around sterling is expected to continue – and will drive customer's decisions around holiday destinations and spending.
The most recent Post Office destinations survey3 suggests that Vietnam, Bali and Japan will be beneficiaries of sterling strength against certain currencies, and thus customer focus. The Post Office also identified a move towards cashless payment in foreign countries, backing up Consumer Intelligence's surveys on foreign spending, which show that more people than ever are using prepaid cards, or their own credit or debit cards abroad.

4. App usage will soar and broaden
Banking in app overtook banking online on a computer4 in 2019, and 2020 is when that app usage will broaden out, with customers using their banking app for greater numbers of transactions, as well as considering sending foreign payments through a banking app.
Increased digitisation and Artificial Intelligence will allow our apps to manage our money better, too, so expect the banking apps on our phones to be able to suggest when bills might come out of accounts, or even begin to store our savings in interest-earning accounts for us.

5. Business banking will come out of the shadows
Business bank accounts have been the unloved sister of current accounts, but high street banks are waking up to the possibilities of these Cinderella accounts in a world where an increasing percentage of the UK is self-employed.
With millennial favourite Monzo already offering a business account to a select number of customers,5 and Starling successfully challenging the high street, expect high street banks to up their game as they attempt to keep market share in the face of nimbler competitors. Lower fees and better features (including integration with small business packages such as Xero and QuickBooks) are increasingly seen as necessary by small businesses, so banks should take note.

How did our predictions fare last year?
In January 2019, Consumer Intelligence made a number of predictions for the banking industry as a whole. We made some good calls, while banks are yet to move on some increasingly urgent issues that will continue to call for action in 2020.

Our prediction that the public will finally see the point in Open Banking turned out to be on the money, with customer numbers doubling in the six months to 2020 and over 200 regulated service providers . One product to watch for this year in this area is SYNC. which offers a solution that pulls all your accounts into one view and also provides a single card (like Curve) to transact with. That means that this year you will be able to see your mortgage, pension and accounts all through the one view, no matter who you bank with.

We also correctly assumed that we'd see better offerings from high street banks, with initiatives such as the ability to freeze and unfreeze debit cards now available on banking apps, and predicted the soaring level of personal debt in the UK – now at a record high of £14,450.

One prediction we are glad to see didn't come true is that we would see a catastrophic technology failure from a major high street bank. Thankfully, although there have been blips, a large-scale banking failure has failed to arise. However, problems at Travelex, held hostage by cyber attackers at New Year, neatly illustrate the vulnerabilities that still exist within banking systems, so it's hard to see whether the lack of a repeat of the 2018 TSB crash was down to luck, or whether the millions of pounds being poured into bank back-office infrastructure is successfully plugging the gaps. Let's hope it's the former.
---
Consumer Intelligence helps companies make great decisions
We provide our clients with access to a uniquely comprehensive range of data and insights on insurance and general finance customers and markets.
---