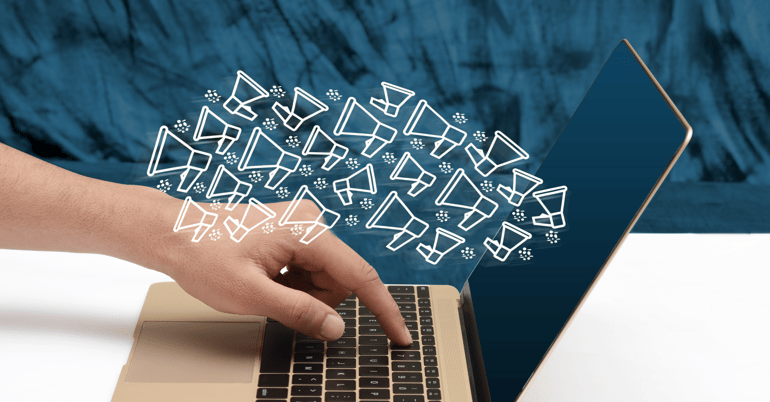 The sweeping changes to insurance pricing rules, ushered in by GIPP, changed the offers and incentives landscape by stopping brands from offering cash and cash-equivalent deals exclusively to new customers.
The requirement for the equal treatment of renewal customers changed the commercials of those deals - effectively requiring each one to be offered to more people which made them substantially more expensive for brands to run.
But after falling off a January cliff, price-cut promotions from brands have been making a steady market return.
In April brands ran 27 price cuts promotions on Price Comparison Websites for car insurance, more than double the 13 offered in January.
In home, the number of price cuts have risen from 5 in January to 17 in April, making them the most common type of offer.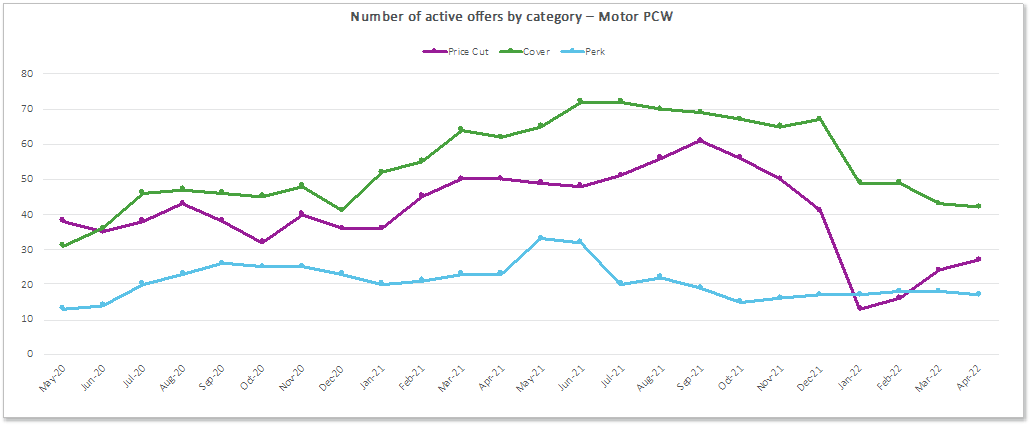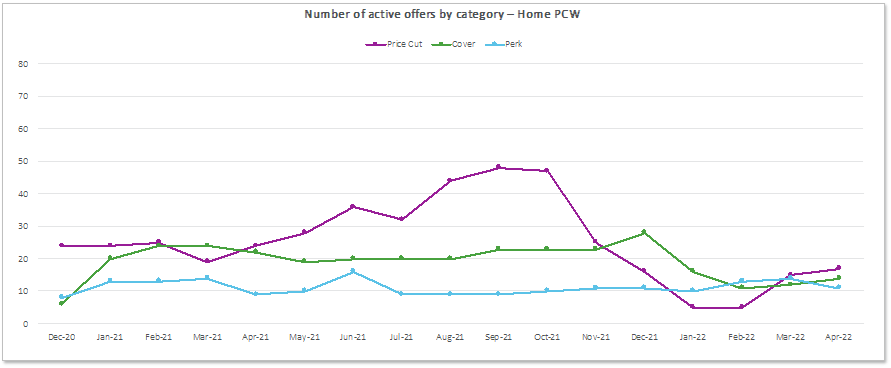 So what changed?
One explanation is that brands are finding they have more budget available to drive new business volumes than they had anticipated – and that they are competing for a smaller number of potential new customers.
The number of shoppers visiting PCWs has fallen since January, when the price-walking ban was introduced.
With fewer potential wins at the top of the funnel, commission payments to PCWs would be reduced across all new business. The budget earmarked for new customer acquisition can therefore be redirected to stimulate the market and grab customer attention. Participating brands will have decided that the additional cost of offering the same deal to renewing customers is worth it – and that it may even improve their renewal rates further still.
Cover based offers reduce
While price cuts are up, cover-based offers like free legal expenses or breakdown cover have fallen steadily since the start of the year. This corresponds with a growth of product tiers which often include different add-ons to augment a brand's proposition and show clear product differentiation. Brands usually benefit here from conversion into the higher tiers after starting a conversation about price and value, but there is a clearly a cannibalisation effect on how additional cover can be deployed into promotions.
Pin-point promotions
Another significant development is the segmentation of offers. We've seen one digitally-advanced brand offer exclusive PCW price cuts segmented by age. In March, for instance, drivers with 0, 3, 8 and 9+ no claims discounts were offered a price reduction, as were those aged 25-35, 50-59 and over 65. A separate home provider offered discounts to all but end-of-terrace houses. To be clear, this is not reflective of their quoting footprint, but a new way of running very targeted promotions to a limited group of customers.
The potential upside of this for the brand is tight control, using agile systems to respond to a volatile pricing environment. However, the regulatory teams may need to be prepared to explain the application of fair value rules when being one day older could make the difference between being offered a tactical price cut, or not.

Back to cashback?
The rise of cash promotions on PCWs also puts affiliate insurance back into play. Some market commentators had assumed GIPP would make cashback sites commercially unviable, with the cost of offering incentives on new business and renewals simply out of reach. But with incentives back on offer, insurance brands can keep affiliates in the mix, at least as a short-term volume solution for incumbents and deliberate strategy for new entrants.
Part of the mix
Offers are not, of course, effective in isolation. A discount on an uncompetitive price won't do much to drive sales conversion. Similarly, an offer from a trusted and well-reviewed brand would have the edge over savings from an untested entity.
We are nowhere near an even keel or new normal here – how sustainable it will be to offer incentives for a larger customer pool remains to be seen. But they are certainly an effective short-term fix for those focused on volumes.
As with everything in the post GIPP-tsunami resettling, the ability to monitor and assess market changes in a fast-moving world is essential.
---
Identify opportunities to maximise retention and acquisition rates
Offers and incentives are just one part of the customer proposition. From pricing to consumer behaviour, we have detailed data on what's happening, where. Get in touch to find out more.
---