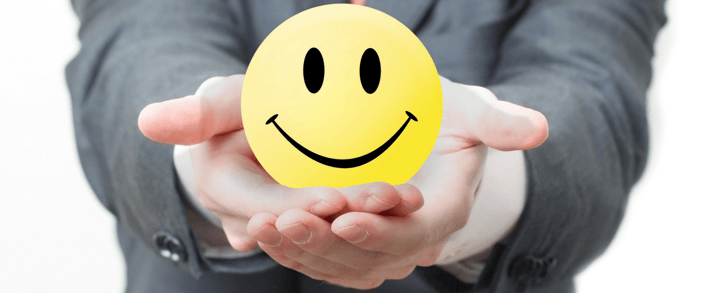 Customer opinions really do count when it comes to buying insurance. When choosing an insurance provider consumers trust the recommendations of customers over industry experts. We conducted a survey with over 2000 adults which showed that 45% of people trusted customer's opinions compared to only 17% for industry experts.
---

That's why customer recommendation is the highest accolade, building on customer satisfaction and a likelihood that they will buy from you again.
Today we announce the ten companies most recommended by customers for home and motor insurance.
Home Awards for Customer Recommendation
Motor Awards for Customer Recommendation

* Listed alphabetically
Every year we survey 24,000 motors and 24,000 householders who tell us about their experiences. Their feedback on their insurance providers means these brands receive our Consumer Intelligence Award for Customer Recommendation 2017.
We asked customers how likely they would be to recommend their insurer to friends and family, rating them up to 10 for 'would definitely recommend'. The Top 10 averaged a score of 7.8 for motor and 7.9 for home.
These brands benefit from having loyal enthusiasts who are more likely to keep buying and refer others, fuelling growth.
---
Measurements matter
Advocacy measures and customer feedback at various touchpoints in the customer journey help inform the continuous improvement that is required to keep ahead of changing markets and customer needs.
Our Customer Insight Manager Nicola Turnill explains why measuring customer recommendation is so important:
"Measuring how happy customers are – be that overall satisfaction, Net Promotor Scores, or other similar metrics – is essential to the health of businesses. These measures correlate with how likely that customer is to continue to shop with your brand and so it's crucial to track this over time and importantly to understand what it is that causes any variation".
Customers giving feedback on why they would recommend their insurer mention service levels at different touchpoints but also price.
Customers who would recommend their insurer said:
"They have always been efficient and helpful when we have needed to call them - I have no problems with them at all"

"They offer brilliant customer service and a competitive price for the product offered."
Customers who would not recommend their insurer said:
"The one time I tried to make a claim I found them unhelpful and uncaring."

"Don't like insurance companies who automatically raise their prices but reduce when you threaten to leave."
Speaking to friends and reading reviews are key stages in the customer shopping journey these days for just about most purchases and insurance is no exception.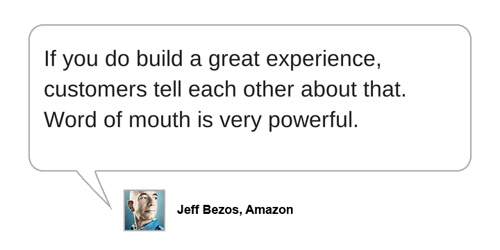 Being proactive in seeking feedback and customer recommendations is important to help promote the brand. There are lots of independent platforms used to capture reviews and calculate an overall rating such as Feefo and Trustpilot as well as in house systems.
Whilst it's disappointing to receive a negative review, it's better to find out in this way than have a disgruntled customer take straight to social media without you having the chance to do something about it.
Customer value the opinions of other customers. We asked consumers to imagine they were deciding between insurance companies where each company had won an 'award of excellence' for insurance. Company 1 had won an award based on the opinions and experience of real customers, whereas Company 2 had won an award based on the opinions of industry experts.
The results showed a strong preference for a company who had an award based on real customers with 50% choosing Company 1 compared to only 8% for Company 2.
---
A powerful way of communicating trust and satisfaction
Awards voted for by consumers are a powerful way of communicating trust and satisfaction. We congratulate the winners and everyone involved in delivering excellent service to their customers.
If you are a representative of one of the insurers listed as award winners then please fill in the form to register your interest and we will get back to you as soon as we can to discuss how you wish to use the award.


---