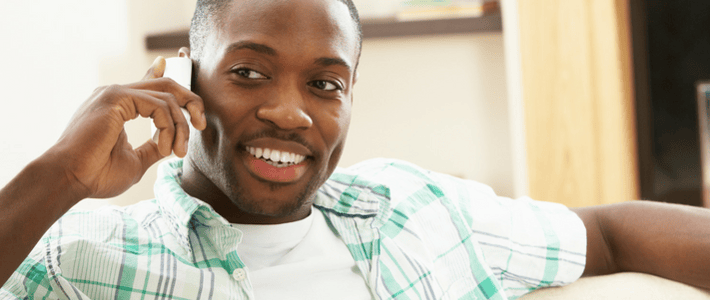 Customer satisfaction is vital to the success of a business, translating in to customer loyalty and retention. For insurance brands, where customer touchpoints may be few, satisfaction is built on service received and also about the cover and price.
---

Those who get these things right, in the eyes of their customers, will be rewarded with loyalty.
Today we announce the top 10 companies in the UK for customer satisfaction which are awarded the Consumer Intelligence Awards for Customer Satisfaction 2017:
Motor Award for Customer Satisfaction
Co-op Insurance
John Lewis
LV=
M&S Bank
NFU Mutual
Quotemehappy.com
RIAS
Saga
Sainsbury's Bank
Zurich
Home Award for Customer Satisfaction


Age UK
Direct Line
John Lewis
M&S Bank
Nationwide
NFU Mutual
RIAS
Saga
Sainsbury's Bank
Sheilas' Wheels
* Listed alphabetically
Every year we survey 24,000 motors and 24,000 householders who tell us about their experiences, and their feedback on their insurance providers means these brands receive our Consumer Intelligence Award for Customer Satisfaction 2017.
Customers scored their insurer on the question "How would you rate your overall satisfaction with your current provider?" on a scale of 1 to 10, with 10 rating as Completely Satisfied. The Top 10 average a score of 8 out of 10 with the highest at 8.5 for both Home and Motor brands.
This is a strong position to be in especially since shopping around at renewal has become the norm as consumers are more wary of renewal prices and accessibility to alternatives is made easier through the aggregators. This is 76% for Home insurance and even higher at 83% for Motor.
For Home insurance customers a quarter did not shop around when their policy was due for renewal and stayed with their current provider. This wasn't always out of loyalty but a quarter said that they stayed because they like the brand they are with. This is a coveted position for any brand – customers who are happy enough with them that they don't even feel the need to look elsewhere.
Price has become the primary motivator for switching. Customers want to feel they have got a fair price - whether that's for a new policy or a renewal.
Participants in our mystery shopping programmes reflected on their shopping experience and when the outcome was finding a new insurer.
"I always check prices at renewal time"

"You get nothing for loyalty"

"When I told them I wasn't renewing they cut the renewal price in half! I told them they should have given me that price in the first place."
"It was an easy process to renew with my present insurer"


Clearly satisfaction is linked to customers' expectations being met as this satisfied customer reported "the claim was settled quickly and efficiently with no quibbles". But problems on cover can come to light when customers need to make a claim. Clear policies help here, but the industry has some way to go to make sure everyone gets what they think they've paid for.
*1,751 consumers polled
For most people, insurance shopping will be a chore and given the opportunity they would like to make life easier for themselves. We asked consumers if they would put all their policies with one brand if they were able to offer good service and price –and a massive 84% said they would. This means that for brands who are able to keep their customers satisfied not only do they stand more chance of retaining them, but also gaining additional business from them.
---
A powerful way of communicating trust and satisfaction
Awards voted for by consumers are a powerful way of communicating trust and satisfaction. We congratulate the winners and everyone involved in delivering excellent service to their customers.

If you are a representative of one of the insurers listed as award winners then please fill in the form to register your interest and we will get back to you as soon as we can to discuss how you wish to use the award.


---