Insurance is an industry where customer service is of the utmost importance. Customers need to know that you will support them through thick and thin.
To point out the obvious, insurance companies need customers, and with competition looking to increase in 2023, this seems like a more challenging feat than in previous years. That is why getting the correct communications and support to your customers is so important, as it allows companies to not only attract new customers but retain the existing ones.
To win this award, you simply need to be getting it right, when it comes to customer service. Your customer-facing teams must have surpassed the industry standard to provide excellent advice and support 365 days a year. An achievement to be proud of, for sure.
We use our Insurance Behaviour Tracker (IBT) to gain insight into how consumers feel about their insurance provider, and each year we survey over 48,000 home and motor insurance customers to uncover the top performing brands within the market. It's this data that our analysts work on to calculate exactly which brands have been rated most highly by real customers in their customer service capabilities.
We're delighted to announce the following winners for both home and motor insurance for 2023:
2023's top

insurance companies for customer service

*
Voted by householders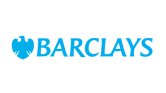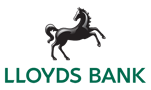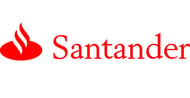 *winning brands are listed in alphabetical order
Voted by drivers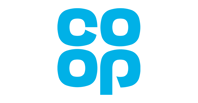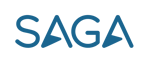 *winning brands are listed in alphabetical order
Cathrine Carey, Head of Consumer Strategy, has been leading the development on our consumer research proposition. Catherine is focused on meeting evolving needs of insurance brands resulting from the changing insurance and regulatory landscape.
"In January 2022, the FCA levelled pricing between new business and renewal customers to eliminate the 'loyalty penalty'. For many in the insurance industry, the new regulation has reduced the size of the pricing lever available to them, which up until now has been key in attracting price sensitive customers and replenishing the leaky customer bucket.
"This has forced insurance firms to look more closely at the other levers available to them to either attract or retain business - cover and service.
"In this post-GIPP world, where not every brand can compete on price, and a new business customer pool is being squeezed by the cost-of-living crisis, the importance of delivering amazing customer service has only increased."
Catherine continues, "At its very core, insurance is designed to catch you when you fall. For the most part, people will only interact with their insurer when they really need to - maybe they've crashed their car or their home has been flooded. In these vulnerable moments, customers need to feel listened to and supported throughout their experience. Insurers who meet this challenge with empathy and understanding, and deliver on their promise of catching people when they fall, are the ones who will not only have customers staying with them year after year, but also passing recommendations onto friends and family."
Our research shows that when shopping for insurance, consumers are over five times more likely to choose a company who had an award based on real customer feedback, as opposed to a company who had won an award based on the opinions of industry experts. That's why the Consumer Intelligence Awards are set apart from other industry awards.
To conclude, Catherine believes that those who won this prestigious award "have met their customers' needs with great service and most likely gone the extra mile, putting them in a strong position as we enter the year of Consumer Duty. Congratulations to all!"
If your brand has been successful this year, please get in touch, and a team member will be happy to speak to you about how we can help you make the most of it.

---
Are you a 2023 winner? Enquire about your award today...
Congratulations - what an achievement! Why? Because these awards are based purely on their feedback - and they say you are the brand to be with. Now it's over to you to decide how you would like to maximise the value of your award win. Click below to find our more...
---