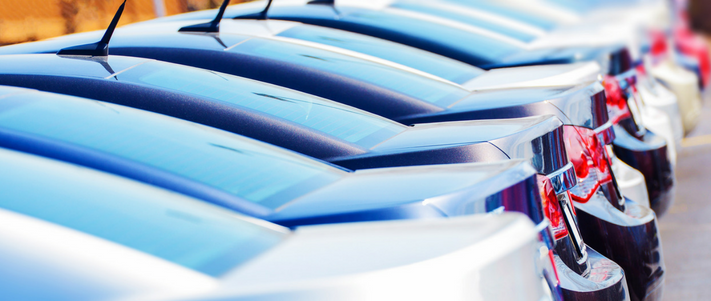 After months of unprecedented pricing volatility, the bigger motor brands have consolidated their positions, posting substantial growth in both absolute and relative terms in the six months to March 2018.
---
The middle market, meanwhile, continues to feel the squeeze, our latest figures show.

Driven by competitive pricing tactics, LV= posted the biggest gains, growing its market share by 1.4% — enough to see the brand climb to second overall in terms of size, according to data from our Insurance Behaviour Tracker (IBT).
Second on the list is Aviva, adding 1.2% for the second successive period. Taken together, the top ten growers increased market share by 6.6% between October and March, almost the same amount as the previous six months.

The four brands with the largest growth are also the four largest in market share, emphasising the strategic advantage that comes with being a bigger brand. The 10 largest players now account for almost two thirds of the market, although it is worth noting that four of them saw their market share decline in the latest period. The largest faller is Hastings, whose pricing strategy we highlighted in October, while in March we observed how the motor giant's pricing competitiveness had significantly declined year on year.
The 10 fastest growing motor insurance brands — Absolute*
| | |
| --- | --- |
| Brand | Momentum |
| LV= | +1.4% |
| Aviva | +1.2% |
| Direct Line | +1.0% |
| Admiral | +0.9% |
| esure | +0.6% |
| Quote Me Happy | +0.5% |
| Churchill | +0.4% |
| RIAS | +0.2% |
| General Accident | +0.2% |
| One Call | +0.2% |
*Change in relation to pre-renewal market share, six months to 31 March 2018
Interestingly, two brands in the top 5 have increased their prices since October, bucking the wider trend. In the trailing wake of changes to the Ogden rate, and a market broadly characterised by heightened levels of pricing sensitivity, volatility and opportunism over this period, this is no great surprise.

Three of the fastest-growing motor brands are new entries to the Top 10 board for the half year. Driven by new business growth, RIAS has cracked the momentum top 10, alongside Aviva-owned General Accident and One Call. One Call is particularly competitive among the over 55 segment, and could be benefitting from offering a range of free extras such as breakdown and legal cover, enticing consumers looking at value beyond their initial quote.

Outside the top tier, the middle of the pack is now more compressed than ever, with just 0.7% market share separating the RAC in 13th and General Accident in 24th place.
Here come the challengers

While absolute growth naturally favours bigger brands, looking at relative changes can pinpoint smaller players that might be trying something different — whether product, proposition or pricing led — as well as highlighting which of the established elite are accelerating their growth.

Those growing from smaller bases, such as another Aviva-owned brand, Quote Me Happy, experienced substantial gains. Employing a low cost, digital-only business model and maintaining competitive pricing through targeting lower risk drivers, it is now the 12th largest motor insurer in the land.

Among the bigger players, the relative strength table shows LV= has grown 18%, followed by esure (15%). Unsurprisingly, the top 5 relative growth brands have all slashed their prices since October, typically at a greater rate than the market average.

11 brands saw relative gains of at least 10%. At the other end of the spectrum, we observe similar declines, with two brands shedding over 30% in relative terms, and eight losing at least 15%.

The 10 fastest growing motor insurance brands — Relative*
| | |
| --- | --- |
| Brand | Growth |
| RIAS | +35.3% |
| General Accident | +35.3% |
| Quote Me Happy | +31.3% |
| One Call | +22.6% |
| LV= | +18.2% |
| esure | +14.7% |
| RAC | +14.5% |
| Aviva | +14.4% |
| Direct Line | +13.4% |
| Admiral | +11.6% |
*Defined as percentage growth relative to pre-renewal book, six months to 31 March 2018
We also note how competitively positioned are the trio of Aviva, Admiral and Direct Line. They occupy second, third and fourth in absolute growth; seventh, eighth and ninth in relative growth; and first, third and fourth in overall market share — with only LV='s latest rise spoiling the party.

Admiral's success is in part due to its portfolio pricing approach, ensuring that its own brands appear sequentially on PCWs. This is known as brand stacking, something we have written about in the context of conversion optimisation.

Direct Line is characterised by excellent and sustained levels of pricing competitiveness. The latest reporting period is no exception.

Aviva both retains a high share of an already vast customer base, offering discounts for other products or multi-car policies, while attracting new customers with compelling offers, including cashback.

In a market that remains as fiercely competitive as ever, there clearly remains ample scope for a variety of pricing and customer acquisition strategies to succeed.


---
Enhance decision making, performance monitoring and planning
Insurance Behaviour Tracker (IBT) informs business planning by helping you answer key questions about how consumers interact with you and with your competitors at renewal.
---