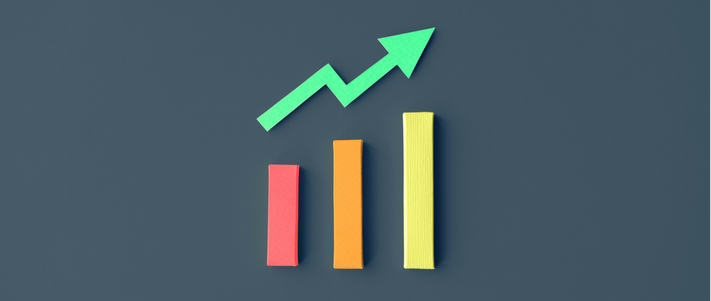 In part one last week, we looked at three things that can play havoc with your conversion funnel on price comparison websites (PCWs); namely who's around you, how much you're leaving on the table, and pricing and quoting consistency. While these factors are the essential components for any conversion strategy, they largely take place in the domain of control.
---
This week, we will focus on influences less quantifiable, and more typically from external sources.
4. Deals and Offers

Increasingly, brands seem to have specific pricing agreements in place with price comparison websites. Consumers cannot see them, but because we are the only company with permission to collect data from all the PCWs we can see differences in prices returned for the same risk. This lack of visibility is part of the reason it's essential for consumers to test the whole market – including all PCWs – something they don't do at present, much to the FCA's concern. Our figures show the average punter uses 2.1 PCWs, which is effectively only half the market.

What consumers can see more easily are offers put in place by either brands, PCWs or via cashback websites. Again though, some are PCW specific, such as Admiral's current £30 cashback deal on Moneysupermarket.
Such offers are often reinforced by blockbuster advertising campaigns, and we will be observing the impact of some of these in the weeks ahead.
Combining offers for both home and motor policies, looking across all PCWs we see some volatility in terms of total availability in 2017, falling as low as 203 in April to as high as 225 in May – a 10% jump in just a month.
Total offers for motor and home on PCWs
At the individual PCW level, in December 2017, Confused had the highest share of offers in the market, with 29%. MSM were second with 27%, followed by GoCompare (23%) and Compare The Market (20%).
Aside from the obvious impact on headline prices, the nature of deals and offers can have a disproportionate impact on conversion because they may often be specifically designed to target a competitor, or a specific or niche market.
CI Impact Score:


5. Product and Proposition
In the home market in particular, we see standard product offerings suffer from conversion issues. At times, this is consumer perception more than product quality. For example, with limits on cover, consumers inevitably prefer unlimited cover, even if they don't need it.
As a result, the launch of new products to market, or small shift in cover details can impact on conversion – particularly if pricing influences have also altered the composition of the competing brands for that consumer.
We have seen this recently with the entry of insurtech startups such as smart-tech home insurer Neos, who first appeared on PCWs in November, delivering a competitive offering targeting mid-net worth individuals. While their impact on the overall market is still slight, it is surely a taste of things to come as new propositions and products, often targeting very specific demographics, dip their toes in the water.
Also, Group strategy for those companies with multiple products and brands can impact conversion significantly. This includes 'brand stacking' – effectively positioning your brands in ranked sequence on PWCs to maximise your chance of conversion. The consumer may elect to choose a brand they know over a cheaper option, or the reverse. In any case, the comparison will be made side by side, with both policies ultimately owned by the same provider.
CI Impact Score:

6. Market Influences
As we know, the market doesn't exist in a vacuum. There are other agents at work – the most notable of which could be changes in consumer behaviour, sometimes driven by legislation, regulation or media exposure. Last year we saw motor shopping hit historic highs of over 85%; but we also saw switching rates remain relatively flat at less than 60%. As a result, the widening of the this gap would likely have caused underlying conversions to have fallen slightly across the board.

Seasonal trends, including peak renewal seasons, will have a similar impact. Be sure to allocate for these in your forecasts.

CI Impact Score:



Conversion is, to an extent, in the eye of the beholder. What is beyond debate, however is that optimising for the price comparison game is only ever 50% about what you are doing. The other half is understanding – and responding to – your competition.
---
Insight that will enable you to optimise your pricing strategy
Contact us today to learn how we can help optimise your competitive position in a fast-moving market.
---
Join the conversion conversation! What are your conversion bugbears, and how do you meet them as an organisation? Let us know in the comments.