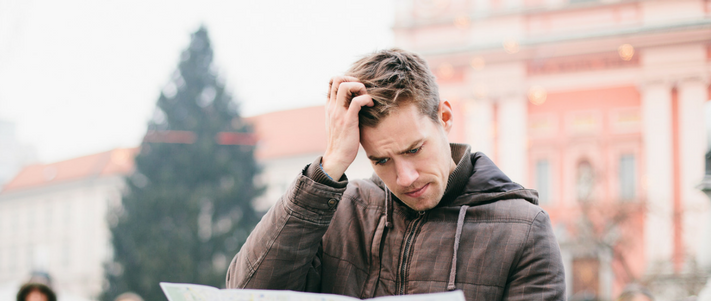 Motor insurer Hastings hit the headlines last week after posting its eighth successive quarter of growth.
---
In the first nine months of the year, the insurer increased premiums by 25% and customers by 14% compared to 2016, while growing market share from 6.4% to 7.2% — including a 0.2% jump in the third quarter.
Our figures tell a similar story. We telegraphed the company's strong performance in a recent article, which noted that Hastings was the fifth fastest growing motor insurer in the market, posting indicative 0.6% growth in the three months ending July. According to our brand awareness tracker, Hastings also ranks 10th among UK motor insurers, and has grown in four successive periods dating back to 2015.
So how does it keep doing it?
Hastings derives 90% of its business from aggregators, where it employs dynamic pricing strategies to maintain its strong position. Its products consistently rank among the most competitively priced in the market.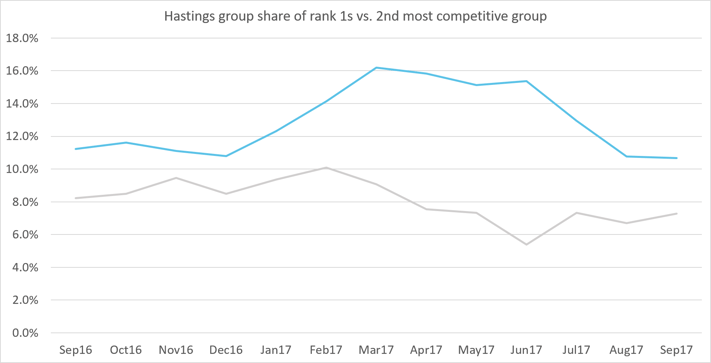 1st place ranking on price comparison websites

Digital Advantage
Commenting on Hastings' growth in June this year, our CEO Ian Hughes told the Insurance Times: "They have achieved that through price optimisation. They were one of the leaders in terms of having their own capacity and being able write their own business, and they have made a massive push into statistical price testing. They have placed analytics at heart of everything they do."
While the Ogden rate change in the spring threw the market into a state of rating turmoil, Hastings was quick to point out that it represented an opportunity to grow their business.
Chief Executive Gary Hoffman recently said Hastings had remained "focused on robust underwriting discipline" during 2017 while consolidating its "digital advantage".
At the start of the year we saw the insurer testing appetite among different age segments across all of its key product lines, including its SmartMiles telematics product for younger drivers.
In fact, our data also shows that the company has long been executing a concerted and competitive pricing strategy across the group, led by its flagship product, Hastings Essentials.
In July, for example, Essentials featured in the Top 5 cheapest quotes across PCWs in 17-22% of cases, and in the top position 9% of the time.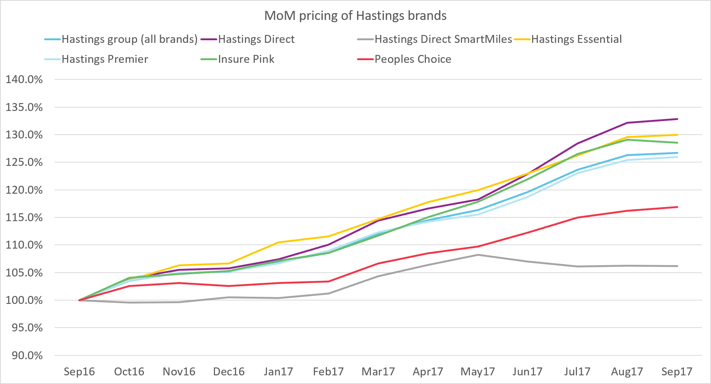 The insurer has increased rates across its portfolio by an average of 27% year on year, but these changes have been applied gradually — including in the immediate aftermath of Ogden — and continued in the third quarter while the rest of the market began to polarise.
Hastings applied among the largest rate increases in Q3, with Essentials rising 8.1% and Premier 7.4%. We counted only nine brands that applied larger hikes over this period; none of them are in its competitor set. The only Hastings brand which did not apply a rating increase was SmartMiles, which logged total movement of just 0.5% between June and September — among the lowest in the market.
The price increases do not seem to have impacted retention either, according to our Insurance Behaviour Tracker, with renewal rates in the first nine months of the year standing at 68.6%, up 3% year on year.
The difference in approach across the portfolio suggests Hastings is employing a sophisticated pricing strategy: initially exploiting opportunities to price for margin in the wake of Ogden uncertainty, and now consolidating its gains.


---