---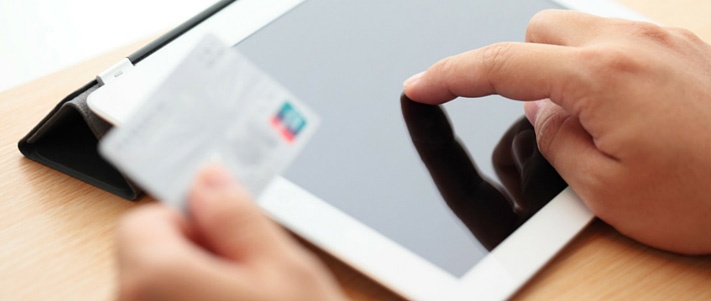 The increase in the number of consumers shopping around has spurred on the aggregator market, and familiarity with the main players in price comparison has helped foster consumer trust and acceptance.
---
The proportion of consumers purchasing a policy from an aggregator site is climbing
This means that consumers are no longer just using price comparison websites as a shop window, but are also using them to purchase policies, with the proportion of consumers purchasing a policy from an aggregator site climbing by 13 percentage points since the beginning of 2009, and breaking through the 50% barrier in the second half of 2015.
Consumer Intelligence CEO Ian Hughes said that not only does this mean the aggregator channel is more likely to deliver a sale, it is also helping to drive down the expense costs facing insurers.
"As customers trust price comparison websites more for prices, they are more likely to click through," Hughes said. "Telephone sales have dropped from around 30% at its peak to less than 20%, meaning there are millions of calls into call centres that are no longer happening.
"For insurance companies, that means if you are just going to be a price comparison website player, then your cost to service, having a call centre for example, is going down quite nicely."
At the expense of building a brand valued by consumers
The problem facing many motor insurers, however, is an over-reliance on the price comparison websites for new business acquisition, at the expense of building a brand valued by consumers.
Hughes said this has created a 'self-fulfilling prophecy' that is hard to escape from.
"There has been a gradual progression to say: "price is what's important, brand is not important anymore – no one cares about it", and actually that has become a self-fulfilling prophecy," he said.
"There are so many companies now that don't really have a brand that can get business from price comparison websites, that what you end up with is this disenfranchisement from consumers."
But this does not mean that all insurers have to be so reliant on the aggregators as a channel for winning new business.
Good customer service and policies can still win out over price
Aviva, with its non-aggregated distribution model, was the second fastest growing insurer of 2015, growing its market share by 0.6 percentage points over the year. Only Hastings, which grew its market share by 1 percentage point, experienced a higher rate of growth.
Hughes said this is evidence that good customer service and policies that add value to their customer base can still win out over price, if there is enough investment in the underlying brand.
"While, on the whole, the importance of customer experience and brand has been declining, there are actually companies that are being successful in this space," he said. "Some of the big brands that are big advertisers and are not on price comparison websites are doing incredibly well.
"People say that it is also about price comparison, but there's Aviva powering ahead by giving a great customer experience."
Control the whole customer experience, increase opportunities
Much of this success is coming from increased use of the My Aviva portal, which acts as a hub for all of the insurer's different products across general insurance, life insurance and pensions and investments.
Hughes said the direct and integrated nature of such a business model means that the insurer is able to control the whole customer experience, increasing opportunities to sell additional products from other business lines and other business units.
"Those cross-selling opportunities are really important for growth, especially when you are a brand that chooses to stay away from price comparison websites," he said.
"It is absolutely fundamental that you deploy every single tool at your disposal in order to give you that competitive advantage, instead of being hamstrung by the price comparison website.
"You have to use the customer experience, customer knowledge and data at hand to maximise the opportunities that are available to you."
---
REPORT: Consumer Shopping Behaviour for Motor Insurance
The motor insurance market is once again a stir with changing consumer behaviour and emerging business models set to challenge the status quo. Insurers need to make sure they keep their fingers on the pulse and remain adaptable to changing consumer needs and expectations.
---