With the cost of fuel, new cars and even second-hand cars rocketing, consumers are now thinking with their wheels when it comes to cutting costs.
In fact, 10% of consumers reported delaying a new car purchase, 8.5% plan to reduce the number of cars in their household in the next 12 months and 44% say they are driving less. This is not good news for the motor industry, which saw UK car sales slump 20.6% YOY last month, according to the Guardian.
These findings come from the latest edition of our Cost of Living Consumer Behaviour Tracker, which started collecting data in May this year.
Consumer Intelligence CEO, Ian Hughes comments: "With inflation continuing to tighten people's purse strings, the demand for cars in the UK isn't likely to recover anytime soon. We are moving away from a world where houses can afford to boast multiple cars on the driveway, towards one where car ownership will increasingly become a luxury."
Willing to wait
Just over a third of those forced to delay a new car purchase have said they will wait until the cost of living starts coming back down and 15% said they will have to put it off indefinitely. The majority of consumers postponing their purchase are aged between 18-34 – the age group most impacted by the cost-of-living crisis overall.
"Car use by young adults has been declining since the 1990s and the pandemic saw the number of young people with a full license drop to the lowest on record. And now this age group are battling with being able to afford the luxury of owning their own car.
"Of course, this presents a significant challenge to motor insurers who have traditionally targeted this demographic, as demand continues to dwindle. These providers are at risk of going out of business if they don't diversify or widen their target customer segment."
Staying close to home
The number of people driving less to cut costs has risen 4 percentage points since the beginning of May. However, according to the AA, the cost of petrol and diesel has begun to fall, which could see the cost of a tank of fuel drop by £10 in the next few weeks.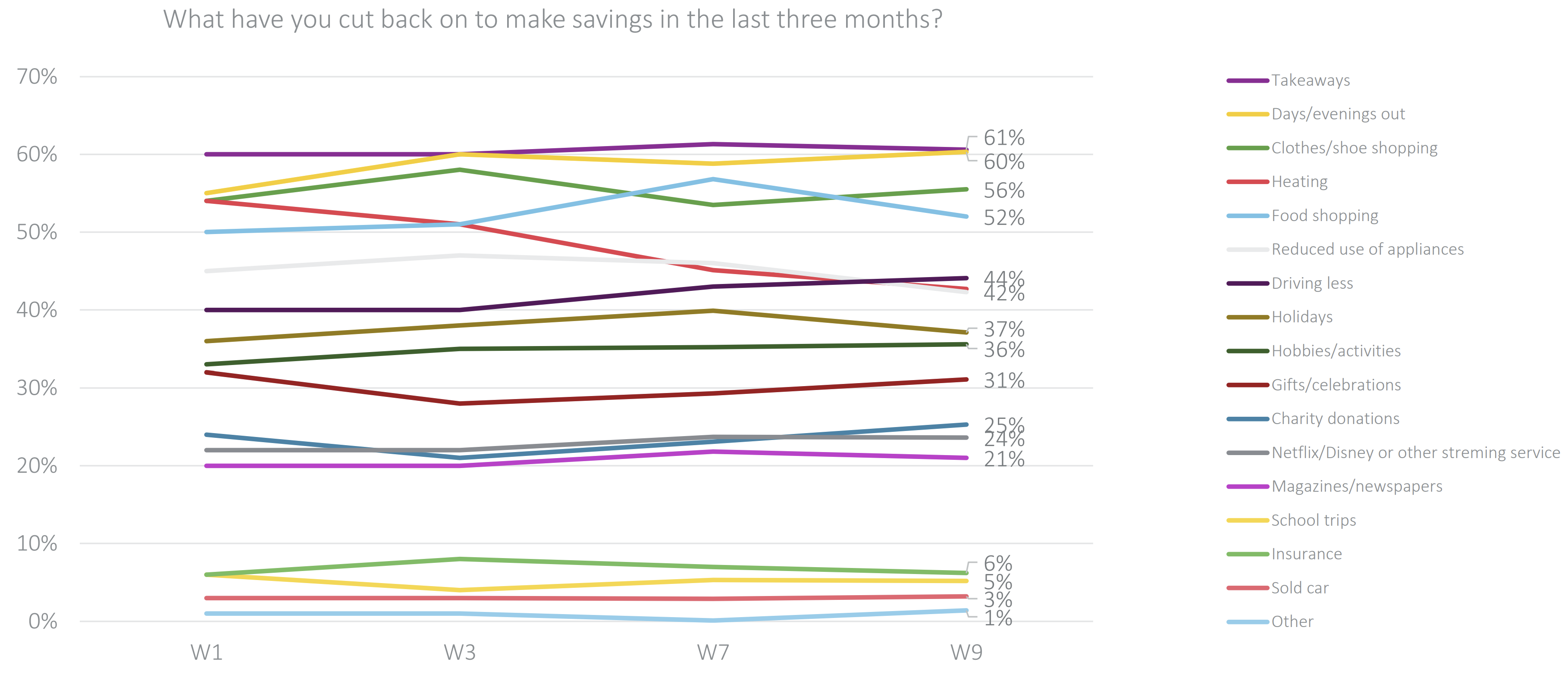 Hughes continues: "People's choice to drive less has been explicitly linked to the cost of fuel so far this year. If the cost of fuel does indeed drop as the AA predicts, it's likely car usage will also increase. Had the cost of fuel continued to rise, I'd have expected to see more people opt for usage-based insurance products. Now we will have to wait and see."
Reduced driving isn't the only thing keeping people closer to home. 20% of people said they have chosen to delay a holiday this year. Of these, 22% have decided to delay until next year, 32 percent plan to wait for the cost of living to drop and 17% have postponed indefinitely.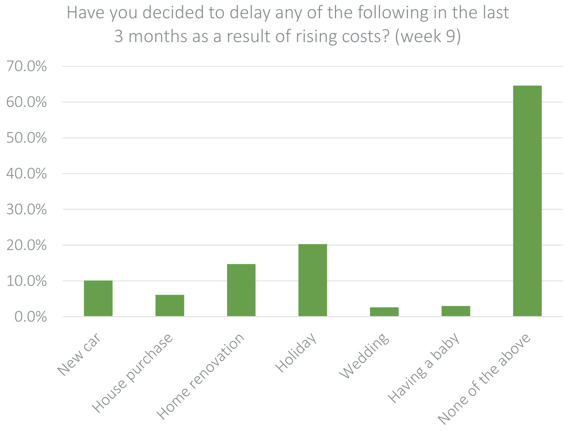 "The travel industry is a different beast to the motor industry when it comes to consumer behaviour. Whilst there are people willing to delay their holiday plans, we also have a lot of consumers 100% wedded to their upcoming trips abroad. Having been deprived of the chance of a summer vacation for the duration of the pandemic, people are willing to go to extraordinary lengths to get away this year and next. Maybe they'll even be willing to sacrifice a car to make that trip of a lifetime!" says Hughes.
---
Consumer behaviour is rapidly evolving - let us give you insight
With our 'Cost of Living' Consumer Behaviour Tracker, you can track changing sentiment, attitudes, and behaviours, as consumers continue to face the rising cost of living.
Most importantly, you'll be able to monitor how this could impact the insurance industry.
---
Comment on blog post . . .