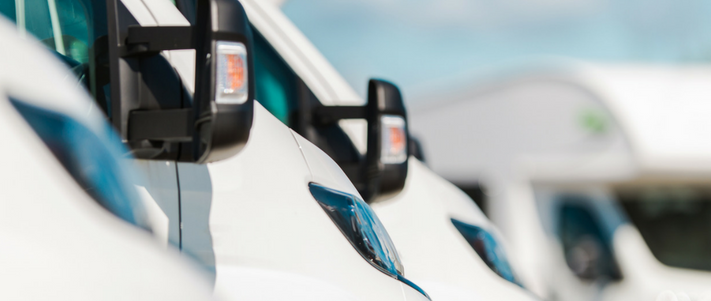 Insurance premiums for van drivers have dropped an average of 2.3% in the last three months, according to the latest figures from data analytics company Consumer Intelligence. The average UK van insurance premium today stands at £1,065.
With many businesses hitting the pause button due to the coronavirus pandemic, the number of vans on the UK's roads has dramatically fallen. This change in driving behaviour has resulted in fewer insurance claims, with insurers now passing on these savings onto their customers.
Premiums were hovering around their all-time high in March before coronavirus took hold in the UK – with lockdown subsequently reducing the cost of van insurance.
But John Blevins, Pricing Manager at Consumer Intelligence, believes the situation could change again in the coming months.
Blevins says: "As motorists take back to the roads now lockdown has eased – with perhaps even more vehicles on the road than before with people avoiding public transport – claims numbers are likely to rise and so, too, will premiums," he says.
Over the last year, younger van drivers have seen the biggest drop in premiums (14%), but insurance costs remain prohibitively high for the under-25s – at £3,347 for an annual policy. Average premiums for 25-49-year-olds and the over 50s have incurred increases over the same period, 3.8% and 2.9% respectively. Overall, average premiums have dropped 0.9% in the last 12 months.
Average premiums for drivers using their vehicle for business and those using their van as a car substitute are now broadly similar at £1,063 and £1,072, respectively.
Business users have seen their insurance premiums drop by 0.8% in the last 12 months. Similarly, those with a 'social, domestic and pleasure' (SDP) policy have witnessed a 1.2% decline over the same period.
"As businesses start to reopen and van traffic increases, we will watch with interest how this market moves forward," says Blevins. "As always, claims frequencies and severity will drive premium movements."
---
Insight that will enable you to optimise your pricing strategy
Download our Van Insurance Price Index to gain insight into market movements, benchmark the major van insurance brands and help you understand the data behind the results.