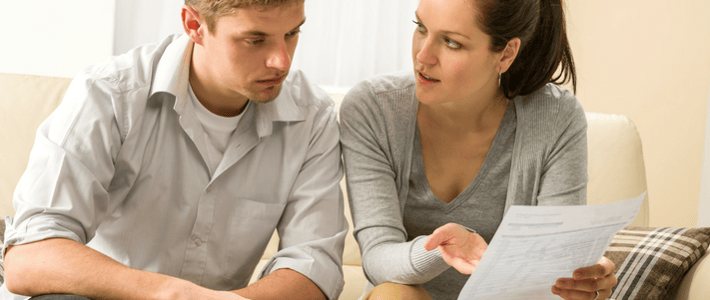 Consumer Intelligence made the news this week when our figures on how insurance brands increase prices at renewal were widely picked up, including on the front page of Monday's Daily Mail. Their choice of words blaming insurers for this state of affairs doesn't reflect our view of why the problem exists, but the fact that the problem exists is difficult to avoid.
---
The figures pulled from our Insurance Behaviour Tracker, the most comprehensive survey of Motor and Home insurance buying habits and trends, show that the longer a customer is loyal to an insurer brand, the more they said they saved by shopping around. Put another way, consumers feel like they are being penalised for their loyalty. Their only real incentive is to shop every year.
It looks especially bad for the most loyal home customers. Those who switch after 9-plus years save £127, whilst average premiums are £124. That means that those who renew after nine years and more are paying double for the privilege.
The industry is in a vicious cycle here, one that no one likes but no one can break. Aviva's chief executive this week described the UK personal lines market as "broken". It certainly doesn't make economic sense overall. There's a £40-£60 acquisition cost paid to aggregators for new customers each year, and brands will know less about them than they do existing customers. It curbs cross-selling opportunities before they've even begun.
Average saving from switching home insurance providers
Average saving from switching motor insurance providers
*Figures based on Consumer Intelligence Insurance Behaviour Tracker with 9,080 motorists and 8,183 homeowners who switched insurance providers in the last two years
It's also a stretch to convince consumers that the first-year discount was an 'introductory' offer. It's especially hard to convince when the 'introductory price' is not clearly badged as such at the point of purchase. Setting that to one side consumers quickly learn that the best way to take 10% off car insurance is to keep getting the introductory offer. The behaviour becomes learned.
Let's be clear, the industry knows it has a problem it can only fix by moving together. That's why several insurance brands had been quietly lobbying for the FCA's rules requiring transparent pricing of last year's price at renewal. It has long been a symptom of a drive to keep up new business volumes. The first to move away from the practice on their own would lose business without guarantee others would follow.
The exposé won't have come to a shock to anyone in personal lines and the practice is common to most if not all brands. But it is a shock to consumers to see reality laid bare.
So where next? Consumers say they expect that brands will start to improve their prices for existing customers as a result of the regulator's changes.
What a shame that this expectation coincides with rate increases in motor from the Ogden rate cut. All the more reason to transparently explain how premiums are calculated to customers.
---
Understand what drives customer opinions and behaviours
For over 13 years we have been helping our clients see the world through the eyes of their customers with our unique combination of consumer insight and competitive analysis. We help our clients gain a deeper understanding of what drives customer opinions and behaviours to help them create PR stories, marketing messages, brands and products that resonate with consumers and inform business strategy.
---