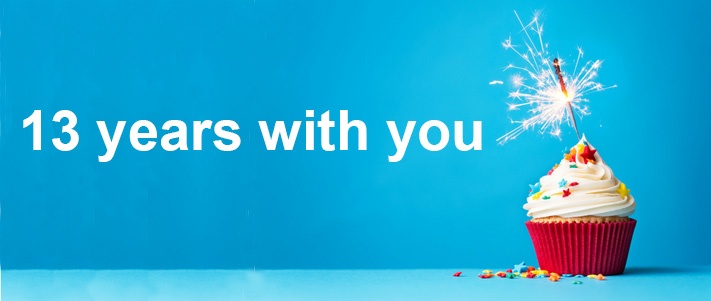 This week Consumer Intelligence has become a teenager. To mark our 13th birthday we've had a look at the things that have changed, and a few that haven't, in insurance since we launched.
From humble beginnings in a single rented office in Bristol conducting mystery shopping by phone to a global team using reams of data analysis, we've seen a lot happen in our industry.
---
Data
Data has changed significantly in the last 13 years, both the volume that is generated and collected, and the way it is applied.
We used to collect 4,200 pieces of data for our clients each quarter. Now it's in excess of 10 million per month!
We've seen data usage change from pure retrospective benchmarking of a client's position in the market, to much more proactive use of the data to understand where there may be opportunities they aren't exploiting and then using our data combined with internal results and other data sources to plot a course of action and make changes to tactics or strategy as a result.
Acquiring new customers
Remember Yellow Pages? 13 years ago they were one of the biggest sources of leads. The big yellow book was once the mainstay of insurance acquisition strategies, but now the yellow book is smaller with much fewer pages; has been replaced by price comparison websites and PPC in helping consumers shortlist insurance companies.
The rise of digital has been one of the biggest changes in the last 13 years. When we were starting out insurers had basic online quote and buy platforms, with many just replicating their offline processes on their websites regardless of the customer experience. Now most insurers have a digital led strategy for acquiring new customers and according to a recent survey we carried out, 80% of consumers they buy their insurance online and intend to do so in the future.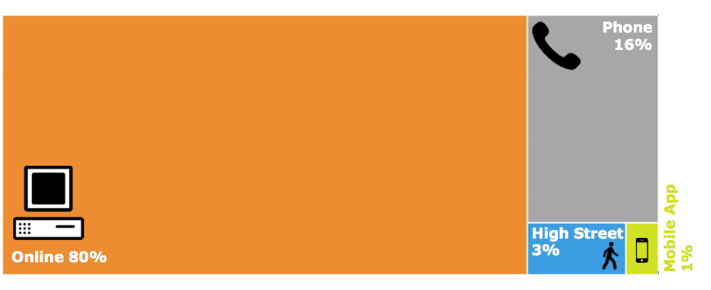 Digital now extends beyond customer acquisition and plays an increasing role in delivering customer service as customers seek real-time connections, with expectations on speed and quality of response. This places pressure on traditional insurance brands to deliver a high quality service benchmarked against non-industry competitors.
Social Media
13 years ago Facebook was something Mark Zuckerberg and his roommate were probably just building; launched in February 2004, 61% of us in the UK now have a Facebook account. Just as general insurers were getting to grips with what to use it for, and how to deliver real time customer communications without going through the usual lengthy sign off processes, Twitter came along in 2006 with its 140-character limit that further challenged an industry known for its long windedness and small print.
Now insurance companies have social media teams, skilled in both communications and customer services, as brands use social media to:
increase brand visibility
enhance familiarity
develop relationships
capture customer feedback or reviews
build trust
provide real time customer service
Price comparison websites
The advent of price comparison sites ushered in an era of unprecedented transparency which actually showed how broken some parts of personal lines had become. For the first time dual pricing was laid bare and industry took a reputational body blow for being more expensive for loyal customers, something it has not yet recovered from.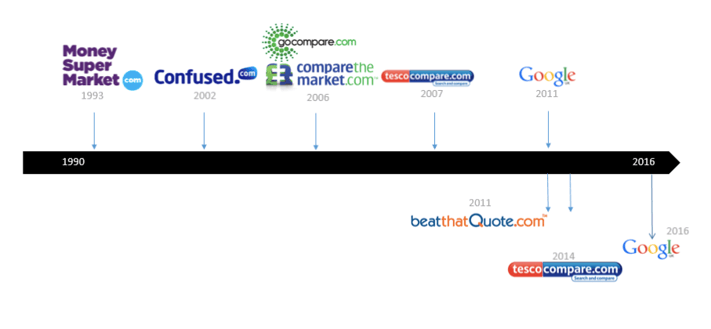 Price comparison websites have a significant role to play in the distribution strategy of most serious insurance brands with the exception of a few select brands who have made a deliberate decision to market their brands directly.
Our recent consumer insights show just how dominant they have become with nearly 90% of people who shop around for their home or motor insurance using a price comparison website.

There are few things that haven't changed in the last 13 years too.
We're still swayed by cute and cuddly animals in advertising. Well before Alexander the Meerkat made an appearance, More Than used Lucky the dog whose mishaps in and around the home or on the street where he lived reinforcing why we all needed to buy insurance. After five years of being the star of their advertising, Lucky was retired and disappeared from our screens. It wasn't long before the Lucky shaped hole was filled by Aleksandr the meerkat and his family.
Today, Compare The Market is the most popular price comparison website. By creating a character and personality, communicating stories over time, and giving away meerkat toys they've become the biggest price comparison website.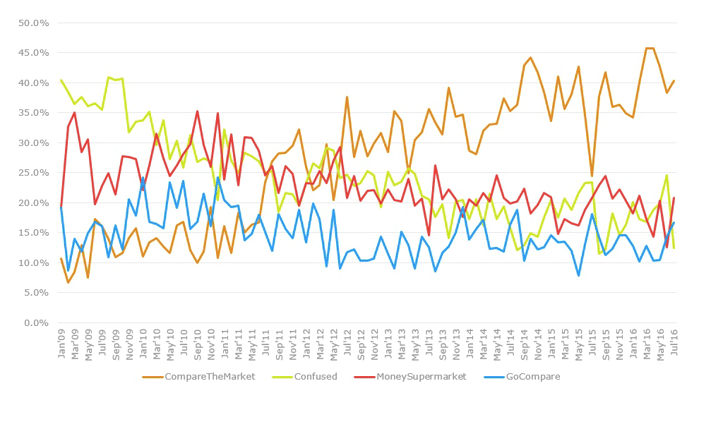 The only thing that never changes, is change itself
For an industry often perceived as traditional and slow to respond, we think a lot has changed in the last 13 years.
Big data, home tech, IOT, driverless cars - we're fascinated by the changes in store in our industry and we'd love to hear your thoughts on them…
Here's to the next 13 years of exciting insight!
---