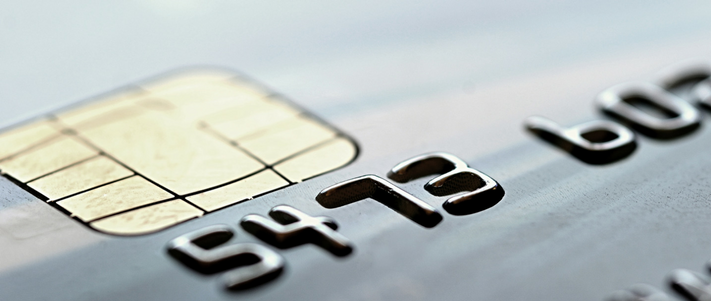 Merchants are still flouting new rules banning credit card surcharging, with more than one in ten credit card users reporting that they've been charged a fee in the last month, our latest insight shows.


---
From January 13, both online and offline shops have been banned from charging anyone an extra payment for debit or credit card payments, as opposed to cash. The new rule follows an EU directive, and will prevent any card surcharging for paying by debit or credit cards, PayPal and ApplePay in the UK. These fees are particularly common from flight and holiday booking companies. Before the change, Flybe charged 3% on credit card and PayPal transactions, while Ryanair charged 2%.
Consumer Intelligence's research, carried out a month after the charges came into force, shows that 14% of people have been charged for using a credit card since the rules changed. Others reported a bewildering variety of other fees, bearing out fears that merchants will continue to find ways to charge customers extra after the ban. The table below shows that 21% were charged a booking fee, 14% were charged specifically for using a credit card, while 13% were charged a 'transaction charge' or 'administration charge'.


The charges applied to credit card payments



Source: Consumer Intelligence ViewsBank, 1,005 online interviews conducted on February 13 2018
Mostafa Hussein, Banking Insight Analyst at Consumer Intelligence, said that although the government had promised "no more nasty surprises" for customers at the tills, following the ban on surcharges, organisations had taken a variety of different approaches, some of which have resulted in further charges and may not have benefited consumers.

One approach has been to ban credit card payments, which are more expensive for merchants to process. The tax office has taken this approach, with HMRC banning all credit card payments. Starling Bank also no longer accepts credit cards from those topping up their bank accounts.

A second approach has been taken by companies that have simply changed the name of the charges that they levy. Takeaway delivery company JustEat now levies a new service/delivery charge for everyone, irrespective of how they pay.

As our consumer research shows, some retailers, including Western Union at present, are simply carrying on charging customers for using cards. The money transfer provider charges a fixed fee of £4.90 for sending any amount up to £4,000 within the UK and to be receiving as a cash and paying with a debit or credit card whilst charges £2.90 to be receiving as a bank transfer and paying with a debit or credit card.

Consumer Intelligence research shows that card transaction charges are very unpopular with consumers, but that some charges are more unpopular than others. We asked consumers how likely they would be to abandon a transaction, on a scale of one to five, if certain charges were levied. The research showed that customers were happier to pay a Booking Fee than a Transaction Fee or an Administration Fee, even if all were the same amount.
Credit card fees were the most likely to make a customer abandon a transaction — with 67% saying that a charge like this would make them Likely or Very Likely to abandon a transaction, compared with a Booking Fee, which would only make 54% do the same.

Unsurprisingly, most consumers felt that all transaction charges were unacceptable, with 68% saying 'no charge at all' was the acceptable level when paying for something. A further 20% felt that a fee of under 1% of a transaction was acceptable, while 8% would pay between 1% and 3%. Flat fees were an unpopular option, with only 3% feeling that a flat fee of under £10 was an acceptable solution to the cost of processing payments.

For those offering prepaid cards, as well as goods and services, the change provides a conundrum, as topping up with credit cards can be very expensive for providers. While we will have to wait and see what the solutions are, the conclusion can only be that customers will only bear so many extra 'fees' before jumping ship. All businesses would do well to take note.

---
Travel money: how Britain buys travel money

Consumer Intelligence's biannual travel money survey reveals a detailed picture of the UK travel money market. Our last survey involved 1,096 online interviews in October 2017. Here are some highlights.


---
Post a comment . . .