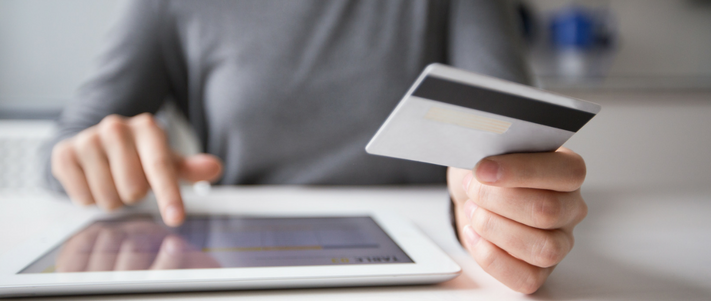 Confused by the international payment market? You should be. The pace of change within financial technology, not to mention the advent of Open Banking in Europe, means that new ways to pay for things seem to be launched every day.

---
British customers who travel, though, have remained loyal to more traditional ways of using money. Consumer Intelligence research shows that many people still exchange cash to take abroad, rather than using the new apps and payment systems that are becoming the norm for the younger generation when spending domestically.

The success of one big crossborder player could change all that, though, by making multi-currency transactions less confusing. One of the strongest success stories of recent years has been that of AliPay, the mobile payments company owned by Ant Financial. The company's dominance in China has led to an increasing reach worldwide, and the company is poised to have a huge effect on the hitherto slow moving travel money market.
"Chinese travellers now have an ever-growing option to use AliPay for international transactions," says Andrew Buller, travel money expert at Consumer Intelligence. "This will slowly impact the travel money providers, the FX providers and even the banks."

What do we know about AliPay and why is it important?
Even if you have not heard of it, you've probably heard of sister company Alibaba, the world marketplace. AliPay has grown thanks to Chinese enthusiasm for mobile payments and the company's drive to improve its reach through acquisitions and partnerships.

Ant, AliPay's owner, is now the biggest financial technology company in the world, and it doesn't stop innovating. Earlier this year it launched Facial Recognition technology, so that customers can 'Smile to Pay', for example, which Chinese shoppers have adopted enthusiastically.

AliPay is more widely used than PayPal. To illustrate its size and scope in China, the 'Singles Day' shopping event saw 1.5 billion transactions processed by online marketplace Alibaba. 90% of these transactions were processed by AliPay. Singles Day is the top shopping day in China, bigger than either Cyber Monday or Black Friday.

But what about the company's dominance outside China?
For a start, AliPay is already accepted in 900,000 places across Europe. That's a sensible move on their part, since Chinese tourists have deep pockets and are comfortable shopping with mobile. New initiatives from the company suggest that AliPay might become a bigger feature for other world travellers as well. The company is trying to acquire Moneygram, which would give it an established, base, and it partnered with mobile payments programme Zapper in the UK earlier this year.

Ant Financial now has a controlling stake in PayTM, an Indian payment service similar to AliPay with a customer base of 170m users. It has also started offering payments in Australia.

What's more, Allibaba's pockets could be about to deepen further, which could lead to further investment into the payment technology. The company is looking to go public, which would ensure a massive cash injection to help continue its global growth.

Consumer Intelligence's Biannual travel money survey suggests that the travel money market has remained relatively static for many years, dominated by big name brands and focussed around travellers using cash for most transactions.

Alipay's popularity, though, suggests that the dominance of traditional travel cash may be shortlived."By the end of 2018, Alipay will be impacting the market," Andrew Buller predicts. Being ready for change will help its rivals to survive and those travel organisations who fail to understand how global payments will impact holiday cash will lose out on a large global opportunity.
---
Travel money: how Britain buys travel money

Consumer Intelligence's biannual travel money survey reveals a detailed picture of the UK travel money market. Our last survey involved 1,096 online interviews in October 2017. Here are some highlights.