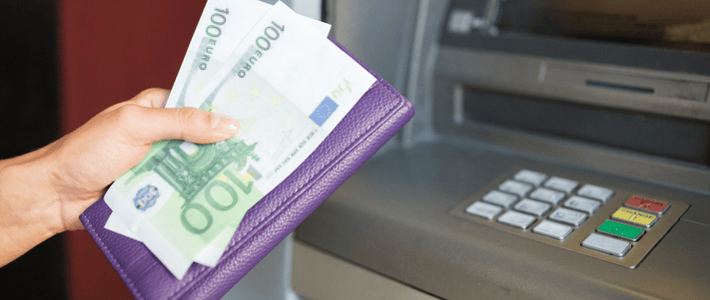 Brits travelling abroad are being warned about double hidden charges when using overseas cash machines in European Money Week.
---
Overseas cash machines often charge visitors a fee at the point where the money is taken out. In addition to that fee your local bank will often charge you a fee and charge a rate for conversion. That means that you are paying 3 times for that cash.
Research looking at the prepaid card market by Consumer Intelligence to coincide with European Money Week shows that 2 out of 3 Brits travelling overseas use plastic to pay for purchases and they may find themselves severely out of pocket by doing so.
"We recommend that people think carefully about the cash they take with them and try to make sure that they take enough, using a cash point can be really expensive. Another option would be to use a prepaid travel card where your hard-earned money is already converted before you leave, that locks in the rate and avoids further fees." Says Ian Hughes at Consumer Intelligence.
---
Prepaid travel cards infographic

- the importance of strategy and service

To get a deeper understanding of the challenges faced by prepaid travel card providers, Consumer Intelligence surveyed 1,087 consumers. The results highlight the importance of convenience and a strong upsell strategy over competitive exchange rates.

---