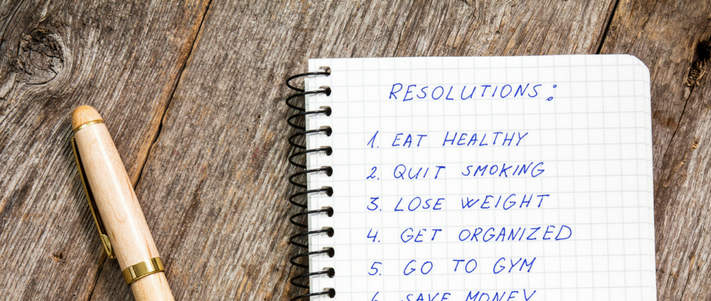 Forget losing weight, drinking less or making a packed lunch for work every day, here are five New Year's resolutions from our expert team here at Consumer Intelligence that will make a difference to your clients, and therefore to your bottom line.

---

1. Hire a Customer Officer

You've got a CEO, and CFO, but what about a CCO? Understanding what makes your clients tick will help you to give them what they want. A CCO (Chief Customer Officer) will help you to see the world from your clients' perspective.
"There's no point having great ideas about products if they aren't what your customer wants," says Ian Hughes, chief executive of Consumer Intelligence.

2. Involve the end user at every stage

Think you've got a product idea your customers will love? Don't wait until you've completed it to find out, says Consumer Intelligence's Principal Banking Consultant David Baker. Involving customers in product design as you go will ensure you iron out any glitches and ensure you have a winning formula. "Give the customer's needs and wants proper consideration at every stage in the design process and you won't go far wrong."

3. Use GPDR as an opportunity

Chances are you'll have to make contact with your customers this year, and not only those who regularly use your product, but also those who are on your databases. GDPR (the new General Data Protection Regulation) comes into force in May this year, and requires opt-in permission for contact as well as a host of other changes.

It's all too easy to annoy customers with unsolicited mailshots, so take time to involve your Marketing team — not just Compliance — in your GDPR contact. "Thinking from your customer's point of view should allow you to turn this problem into a way to build relationship with your customer," says Andy Buller, Consumer Intelligence's Travel Money expert.

4. Keep your customers in the loop

2018 looks set to be a year of uncertainty. For customers buying foreign exchange, there will be worries about how to get the best rate when the Brexit negotiations and other global issues cause volatility. At a time when customers are crying out for information, leverage your expertise by keeping them informed about good times to buy, triggers for possible rate changes and how to lock in good rates if needed. "This should help to build relationship and loyalty," Andy Buller says.

5. Make it convenient

Our most recent Travel Money survey shows that what customers value above all is convenience, and that this, even more than a good rate, will sway how and where they purchase currency. "Considering the journey your customers will take to buy their travel money and making it as smooth as possible will win over customers," says Andy Buller.

2018 will bring many challenges and we look forward to sharing more exciting insight to help you make the most of the opportunities these present.

From all of us here at Consumer Intelligence, have a happy holidays and here's to a prosperous 2018.
---
A refreshingly different approach to financial services consultancy

For over a decade we have helped some of the world's leading companies navigate their way through the issues to profits.

Our approach is refreshingly different. As a financial services consultancy we only focus on you and your world. This is what we do, not an adjunct to something else. Learn more about how we can help you with your challenges.


---