Filling out a claim is a

laborious

task not one typically associated with the word 'satisfaction'. However, satisfying your customers during the claims process is a very important objective for insurers.


The way insurers can help support their customers when making a claim could make or break a customer's decision to renew with the brand again. There are many different elements when it comes to satisfying customers during the claims process, such as a seamless digital experience, excellent customer service, and the speed of the settlement.

At Consumer Intelligence, we use our Insurance Behaviour Tracker to gain real insight into how consumers feel about their insurance provider, and each year we survey over 48,000 home and motor insurance customers to uncover the top-performing brands within the market. It's through this data that we can see which brands are hitting the top 10 spot for the highest claims satisfaction rates across the market.

For 2023, these winning brands are:
2023's top 10 insurance brands for claims satisfaction*
Voted by drivers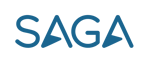 *winning brands are listed in alphabetical order
Voted by householders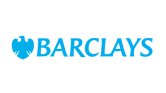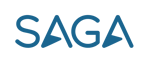 *winning brands are listed in alphabetical order
Mark Kell is our Client Services Manager; Mark has worked in multiple roles in the insurance industry and joined Consumer Intelligence last year to help our clients make well-informed decisions that help them and their customers through the uncertainty within the current market.

When discussing the importance of claims, satisfaction Mark stated that "making a claim is THE key stress point in the relationship between any provider and their customer, as this will likely be the first opportunity for the Provider to show their true value through their handling of the claim, the aim should be to make the whole interaction as pain-free as possible for the customer."
Mark continues, "The importance for the company cannot be overstated as a good experience will go a long way to cementing credibility to the brand and ultimately strongly influence the customer's decision making when it comes to renewing their policy. From the customer's perspective, it will be a case of dealing with an unwanted situation. It's at this point when the customer is distressed and will be frantically searching through previous communications or company websites for the best way to contact the provider for some clear guidance on the next steps and reassurance on timings.
"This is why the claims handling process is so important to get right. Whilst there are many elements to a claims experience that are outsourced to third parties, in the mind of the customer, it is still the Insurer who will ultimately be held responsible by the customer when the dust settles, and that is why excellence in claims is worthy of recognition."
We'd like to congratulate all of this year's Award winners. It requires dedication all year round. That is why it's such a huge accolade to win one of our awards – and one to shout about if you're lucky enough to be successful.
Our research shows that when shopping for insurance, consumers are over five times more likely to choose a company that had an award based on real customer feedback, as opposed to a company that had won an award based on the opinions of industry experts. That's why the Consumer Intelligence Awards are set apart from other industry awards.
If your brand has been successful this year, please get in touch, and a team member will be happy to speak to you about how we can help.
---
Are you a 2023 winner? Enquire about your award today...
Congratulations - what an achievement! Why? Because these awards are based purely on their feedback - and they say you are the brand to be with. Now it's over to you to decide how you would like to maximise the value of your award win. Click below to find our more...
---