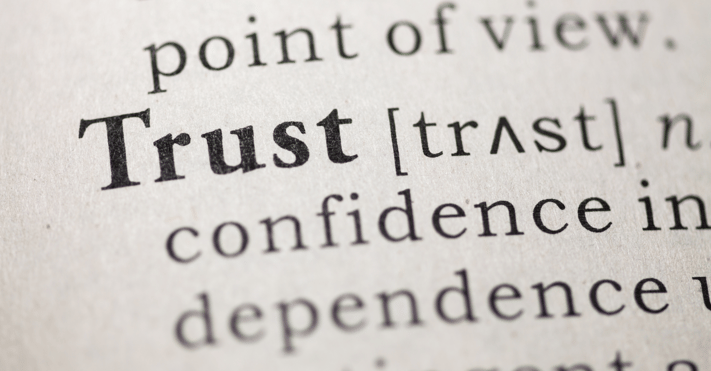 Trust is the foundation on which all good relationships are built – and the relationship between insurance provider and consumer is no different.
When we trust an organisation, we have confidence that they will fulfil what they promise to. It's for this reason that, for most insurance customers, trust in a provider is absolutely paramount, because the role of a provider is to be there to catch us when we fall.
From the insurer's perspective, earning and keeping customer trust is equally crucial – it not only impacts the initial purchasing decision, but also determines whether that customer will remain loyal and renew their policy, or look elsewhere when their cover comes to an end.
We use our Insurance Behaviour Tracker (IBT) to gain insight into how consumers feel about their insurance provider, and each year we survey over 48,000 home and motor insurance customers to uncover the top performing brands within the market. Based on this data, we can now see which brands have sidestepped the competition to become the most trusted brands of 2022.
As such, we are delighted to be able to share the Consumer Intelligence 2021 award winners for 'Customer Trust':
2022's top 10 most trusted insurance companies*

Voted by drivers

Voted by householders

*winning brands are listed in alphabetical order
Stuart Peters, Head of Research and Insight at Consumer Intelligence, has been studying the data behind this year's winners. He said, "Whenever we hear the word 'trust' in relation to financial services, it tends to evoke negative reactions because of the link to crisis and catastrophe with events such as pension mis-selling, PPI and the financial crash in 2008.
"However, as you dig further into this, trust tends to be higher when you talk about specific sectors of the industry (rather than a nebulous catch-all), and even more so once you delve into the actual brands people have a relationship with. Therefore, trust can be multi-dimensional and personal experience becomes a much stronger factor.
"Why is this important? Well, brand certainly has its part to play – within the motor market we see the highest trust scores from the brands that we are most familiar with, and in the home market, where banks have a strong heritage, we also see familiar names. However, there is also a strong link to service with high levels of satisfaction contributing to overall trust scores. A great example is NFU Mutual. They are top of trust in both home and motor because they provide great service alongside a strong brand."
Trust in relation to GIPP
The data indicates a slight increase in trust across both the home and motor markets, with the average scores for trust amongst the top ten brands seeing a modest increase on last year. But recent regulatory changes have sparked big shifts within the market, and with the general insurance pricing practices now firmly in place, it would be remiss to disregard its relevance here.
Stuart comments, "If we fast-forward into the new GIPP world the way these brands look after their customers at renewal will, undoubtedly, have an impact on trust. The new pricing practice rules give brands a unique opportunity to be open, honest and transparent with their pricing and really put their existing customers at the heart of their business.
"Those brands that handle this the best should see their trust scores improve. A good example are the renewal communications I have seen from LV that talk openly about GIPP and what it means to their customers. It's great to see such proactivity – maybe a lesson that the rest of the industry could learn from."
Our research shows that when shopping for insurance, consumers are over five times more likely to choose a company who had an award based on real customer feedback, as opposed to a company who had won an award based on the opinions of industry experts. That's why the Consumer Intelligence Awards are set apart from other industry awards.
We'd like to extend our congratulations to all of this year's Award winners. It's not easy – you can't just complete an entry form or write a submission. It requires dedication, consistency, and a successful customer strategy that performs 365 days a year. That is why it's such a huge accolade to win one of our awards – and one to shout about if you're lucky enough to be successful.
If your brand has been successful this year, please get in touch and a member of our team will be happy to speak to you about how we can help you make the most of it.
---
Are you a 2022 winner? Claim your award today...
Congratulations - what an achievement! Why? Because these awards are based purely on their feedback - and they say you are the brand to be with. Now it's over to you to decide how you would like to maximise the value of your award win. Click below to find our more...
---