The pet insurance market has grown steadily over the last few years, and that growth is only set to accelerate moving into 2022. Although lockdown pets and pandemic-tightened belts have been part of the boom, there's still nearly 4 in 10 pet owners without a policy – and that means a huge opportunity for insurance brands to step into this space.
At Consumer Intelligence we're expecting to see more brands diversify their product ranges following GIPP - but make no mistake, this market is very different to home or motor.
For a start, there's significant education job to do to help consumers understand the value of pet insurance, the different plans available – and the actual costs of vet fees when something goes wrong with a much-loved member of the family.
In a recent Viewsbank survey, we found that 40% of pet owners without insurance felt that cost was a barrier, and 35% felt their pet was healthy so they didn't need it.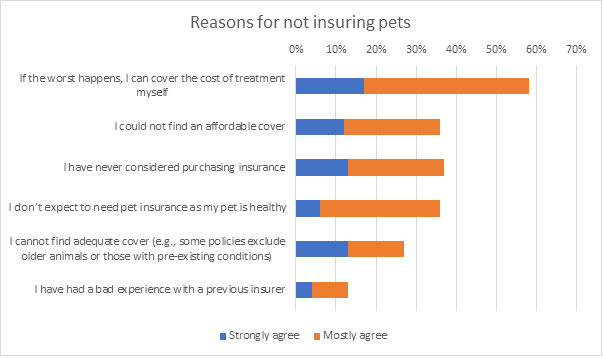 But with fees for treatment running into thousands of pounds – for instance after an accident – the costs of NOT having insurance are huge, and consumers aren't necessarily aware of how quickly the bills can add up.
36% of people we asked felt they knew what the cost of vets fees would be if their pet was ill or injured, with only 23% admitting they didn't know, and 40% who weren't sure. Unless it's happened to you, why would you know vet fees beyond what you pay for annual vaccinations and routine visits?
Yet 58% felt confident they would be able to cover the cost of treatment themselves if the need arose – which simply does not match with the number of people who say they understand vet fees, or the number citing affordability as a reason not to buy a policy.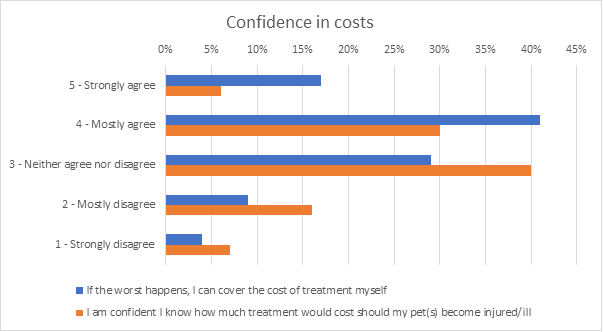 The big challenge for brands is clearly in communications, and targeted cross-selling. This is where an in-depth understanding of pet owners is going to be crucial. It's why at Consumer Intelligence we're launching a brand new Insurance Behaviour Tracker focused specifically on pet, which will enable players across the industry to build their understand of how this market and its customers behave.
Pet data will be available from next year, but you can get a sneak peak in our upcoming webinar. We'll take a look at what's been happening in the pet space in recent times - and share how we think the market will evolve over the next 12 months.