A brand that is able to satisfy its customers means that they are meeting their needs and helping solve the problems of those who hold policies with them.


To be worthy of a Consumer Intelligence award, your company had to have gone that extra mile, nurturing each of your customers through all touchpoints. It is not enough to communicate briefly via chat robots or to deliver a mundane service when it comes to consumers trying to make a claim.

With more insurance companies entering the market, it is harder than ever to truly deliver a unique product. Having the award for customer satisfaction shows that, as a business, you are on the right path and your customers are enjoying what you are doing. This really is an award you should hold in the highest esteem.

At Consumer Intelligence, we use our Insurance Behaviour Tracker to gain real insight into how consumers feel about their insurance provider, and each year we survey over 48,000 home and motor insurance customers to uncover the top-performing brands within the market. It's through this data that we are able to see which brands are hitting the top 10 spots for the highest customer satisfaction rates across the market.

For 2023, these winning brands are:
2023's top

insurance companies delivery customer satisfaction

*
Voted by householders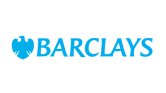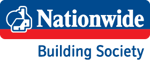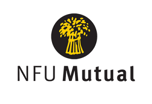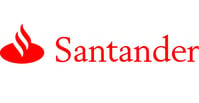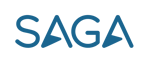 *winning brands are listed in alphabetical order
Voted by drivers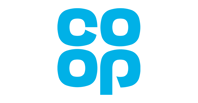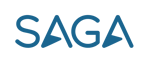 *winning brands are listed in alphabetical order
Consumer Intelligence's Client Services & Insight Director, Lisa Fraklin, says, "Brands who provide an excellent customer experience, leaving their customers feeling satisfied with the product and service they have received, are likely to have positive business outcomes. Retention will be higher, helping to keep recurring revenue flowing steadily. This is true across insurance as well as plenty of other sectors. As a consumer, if we feel positive about our experience with a brand we are more likely to continue spending our money with them."
The UK general insurance market has undergone substantial pricing changes over the past year, primarily due to triple challenges of the FCA's General Insurance Pricing Practices regulation, market and economy-wide inflation, and a cost of living crisis. In these more challenging times, where does customer satisfaction with insurance stand?
"Prices have generally increased for customers buying a new policy, whilst those renewing potentially have also experienced increases. With the changes to pricing in the market, can brands keep their customers satisfied when for many consumers price may become an even larger contributor to a sense of satisfaction?
"We have also seen this year the launch of many stripped back, essentials or basic products with lesser cover than more standard policies. Whilst this may allow for flexibility in pricing to win a sale, does the decreased level of cover risk customer dissatisfaction if their expectations are not met during a claim? This is where insurers need to be ensuring they are communicating clearly what is included and excluded in their policies, and also ensuring that the products they offer are fit for purpose."
Our research shows that when shopping for insurance, consumers are over five times more likely to choose a company who had an award based on real customer feedback, as opposed to a company who had won an award based on the opinions of industry experts. That's why the Consumer Intelligence Awards are set apart from other industry awards.
If your brand has been successful this year, please get in touch and a member of our team will be happy to speak to you about how we can help you make the most of it.
---
Are you a 2023 winner? Enquire about your award today...
Congratulations - what an achievement! Why? Because these awards are based purely on their feedback - and they say you are the brand to be with. Now it's over to you to decide how you would like to maximise the value of your award win. Click below to find our more...
---