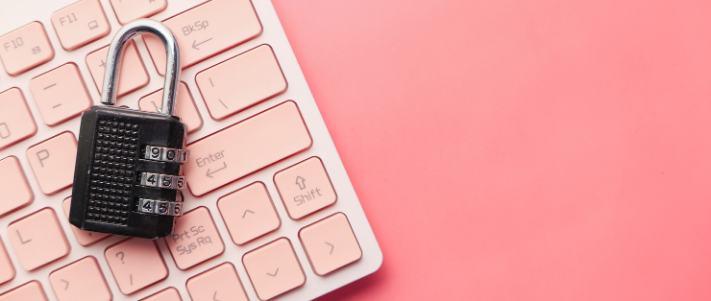 John Lewis hasn't just been reimagining the future of its bricks and mortar retail operations.
In February it launched a new standard home insurance proposition, swapping a long-standing relationship with RSA for a new product delivered by Munich Re Digital Partners, ICE InsureTech, the Hood Group and Sedgwick.
All the hallmarks of what has become a modern proposition are there; the promise that renewing customers will never pay more than new ones, no mid-term adjustment fees and a build-your-own approach to customised cover.
What particularly stands out in its menu of add on options is personal cyber cover.
Cyber insurance – which provides cover and support for incidents such as computer virus removal, hacking, and online fraud – is a growth area for business cover.
In the personal lines arena, Saga made headlines in 2018 when it added cyber advice as part of legal expenses cover, and several HNW insurers have developed a cyber proposition for individuals. But the cover has yet to cross over into the mainstream for home policies.
But with so many people working from home and awareness of online security growing, it looks like John Lewis and team are onto something.
Some 84% of the population don't currently have cyber insurance. Of those, a quarter say they would be interested in the cover. The figure rises to 31% of 18-34 year olds.
Asked to pick the top three add-ons, if they were offered for the same price, cyber insurance would be about as popular as key cover, but below gadget and accidental damage.
Of those that placed cyber in their top 3, 80% would consider changing their home insurer to one which includes cyber cover if they trusted the brand and the rest of their cover, or if they felt the price was appropriate.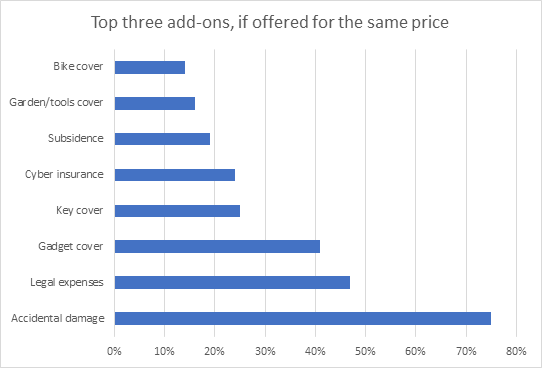 There is always a level of education and explanation needed to give new products the best chance.
Cyber seems to have been helped by a year of home working; 35% of us have become more aware of cyber security since home working has become more common, and half of us think we should take more steps to protect our online data, but haven't got around to it.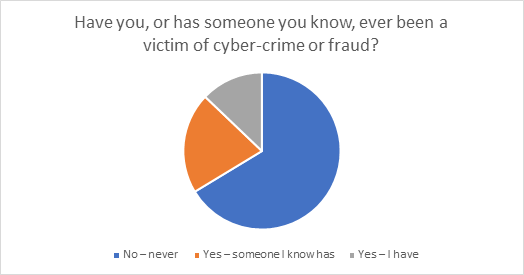 Past experiences also unfortunately demonstrate a customer need as one third of the population has been a victim or cyber-crime or fraud.
John Lewis' revamped offering raises the bar in many areas, and combines an already trusted brand with a product that may be unfamiliar to customers.
Other providers may too decide that cyber insurance should be on the table for households in 2021 and beyond.
---
Gain a deeper insight into how your customers think
At Consumer Intelligence, we help businesses to see themselves through their customers' eyes and keep them at the heart of what they do. It's our consumer insight that allows you to hear first-hand from those customers what they think, need and do.
Beyond the 'what', we can help you uncover the 'why' and the 'what next'. It opens a dialogue with consumers which ensures you continue to delight those who buy from you, and those who don't but will in the future – which ultimately determines success, resilience and growth.