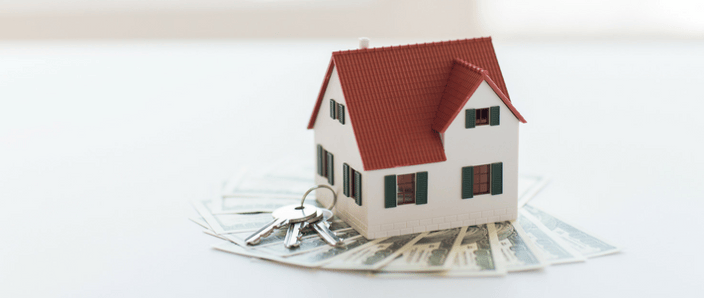 • 14% of people are considering cancelling their contents insurance given they are now mainly based at home
• 11% are thinking of reducing or cancelling their policy entirely because of financial constraints.
The latest research from data insight specialist Consumer Intelligence shows the cost of buildings and contents insurance has risen 0.5% in the last 3 months (to an average premium of £151), but remains competitive, with prices rising just 2.3% in the last six years. Despite this, further research uncovers that 14% of homeowners are now considering cancelling their contents insurance given they are now mainly based at home, and 11% who are suffering financially as a result of the pandemic are looking to reduce or cancel their policy entirely.
Unlike the car insurance market, where there's fewer vehicles on the road and less claims being made, people are spending more time at home. The UK's Office for National Statistics says that 49.2% of adults in employment are working from home now. On top of that, six million British workers have been furloughed to sit on their own couch.
John Blevins, pricing expert at Consumer Intelligence believes the pandemic will not only change the way we live, but also the way we interact with our insurance policies. He predicts this enforced behaviour change will have a knock-on effect to the rate of claims in the home insurance market:
"There's an expectation that potentially more claims will be made, but to counter that you are now more likely to spot a burst pipe early so damage limitation could be applied.
"This potential change in claims activity and a possible reduction in volumes due to policy reductions and cancellations force insurers to amend their pricing strategies. However, it is too early to say which way we'll see pricing go; we continue to watch carefully with interest."
Into the regions
The priciest postcodes for home insurance continue to be in London and the South East. With £205 average premiums, London is by far the most expensive region to insure your home with the South East following in second at £157 for an annual combined policy. The North East remains the cheapest region in the UK, with a typical premium costing just £133.

Age differences
Little continues to separate the two age demographics tracked by Consumer Intelligence, in terms of premiums. Both the under-50s and over-50s saw prices rise broadly in unison over the last 12 months – increasing by 4.3% and 4.1%, respectively. However, prices have deviated slightly for the two groups. Older homeowners now typically pay just £143 for a buildings and contents policy while their younger neighbours fork out on average £158.
Property age
Pre-war properties – especially those built more than a century ago – continue to attract the highest insurance premiums. The most expensive to insure are Victorian-era properties built 1850-1895 with a typical premium now standing at £184. Properties constructed between 1925 and 1940 follow next with an annual buildings and contents policy costing £165. This age cohort also saw premiums rise 6.3%, the highest of any group over the last 12 months.
Blevins says: "Like most pricing movements, claims play a huge part. Frequency and severity will dictate a large part of how a risk is priced. Older properties with ageing pipes are usually more likely to cause an escape of water claim which may lead to costly repairs. But equally new properties can have many wet rooms – ensuites, family bathrooms and downstairs cloakrooms – so there's more chance for something to go wrong there instead."
Average premiums and price rises around Great Britain

| | | |
| --- | --- | --- |
| REGION | CHANGE IN YEAR TO JANUARY | AVERAGE PREMIUM (FIVE CHEAPEST) |
| London | 6.8% | £205 |
| South East | 6.1% | £157 |
| Eastern | 5.5% | £149 |
| Scotland | 5.0% | £143 |
| South West | 4.9% | £137 |
| West Midlands | 3.3% | £141 |
| East Midlands | 2.9% | £140 |
| North West | 2.8% | £152 |
| Yorkshire and The Humber | 2.0% | £144 |
| North East | 1.6% | £133 |
| Wales | 1.3% | £140 |
| GREAT BRITAIN | 2.9% | £151 |
---
Insight that will enable you to optimise your pricing strategy
Download our Home Insurance Price Index to gain insight into market movements, benchmark the major van insurance brands and help you understand the data behind the results.