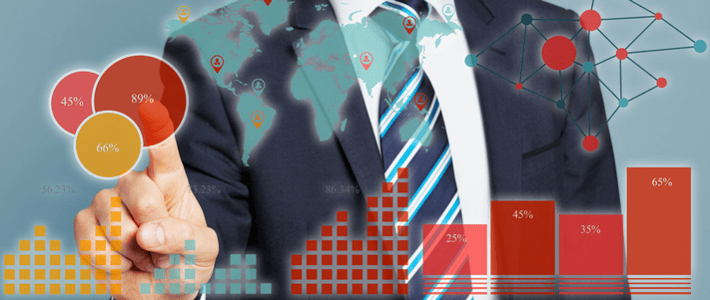 Consumer Intelligence has been measuring how people buy insurance, why they choose the brands they do, and through which channels for years.
---
As big data evolves, we are adding new information all the time and have recently enhanced our Insurance Behaviour Tracker to show how shopping habits differ according to consumers' socio-demographic group.
This uses Mosaic data from Experian, which divides shoppers into 15 categories, and 66 different types within those. Experian uses 850 million pieces of information across 450 data points to reflect the latest consumer and societal trends, to provide brands with the context behind the decisions that consumers make.
For insurance brands, knowing which profiles are most prevalent amongst your customers and target customers, and enriching your existing customer insight, can help you make better decisions about how you communicate.
Ultimately different groups behave in different ways and have different preferences. Talking to them in a way they will listen to will help foster the relationship and loyalty that successful brands enjoy.
As an example of how much this makes a difference, there is an 18-point gap in propensity to shop around at renewal by demographic type. At 79.6%, consumers in Group E, Senior Security, are the most likely to shop around for a new quote at renewal. There are 5.4m such retirees in the UK, living independently in comfortable homes which they own, risk adverse and unlikely to invest in new digital technology.
At the other end of the spectrum, only 61.9% of consumers in the Municipal Challenge bracket, who have low incomes and are long-term social renters in manual or low level services jobs, shop around.
| | | | |
| --- | --- | --- | --- |
| E | Senior Security | 79.6% | Above average likelihood to shoparound at renewal |
| H | Aspiring Homemakers | 77.5% | |
| F | Suburban Stability | 76.6% | |
| B | Prestige Position | 75.1% | |
| | AVERAGE | 74.9% | |
| M | Modest Traditions | 73.0% | Below average likelihood to shoparound at renewal |
| C | Country Living | 72.5% | |
| I | Family Basics | 70.6% | |
| K | Municipal Challenge | 61.9% | |
Drilling deeper into Group F, Suburban Stability, we can see the shopping preferences of mature couples who live in mid-range family homes in traditional suburbs, either with older children at home or enjoying recent empty-nest status. They are more likely to purchase direct from a brand's website, less likely to buy by phone, and those who don't shop around are more likely to renew because they like the brand they're with.
| | | |
| --- | --- | --- |
| Suburban Stability | Group F | Market Average |
| Shopping Behaviour | | |
| More likely to shop around at renewal | 77% | 75% |
| More said they shopped around every year on principle | 79% | 75% |
| Purchase Behaviour | | |
| More likely to purchase direct from a brand's website | 27% | 23% |
| Less likely to phone a brand to buy their insurance | 11% | 16% |
| Non shopping | | |
| More gave the reason for not shopping as they liked the company they were with | 30% | 26% |
---
Are you winning the insurance renewal game?
Our research tells us that 58% of people switched their car insurer at renewal in the first 3 months of 2017. Even more were looking around to see how their prices compared, and that was before brands had to publish last year's premium on the renewal notice. Whilst high levels of shopping around opens up an opportunity to brands to win new business, it also provides the threat of losing valuable customers. The brands with the strongest retention and acquisition strategies will be poised to take advantage of this state of change.

Our infographic highlights insights from our research on consumer behaviour at renewal and shows key factors at play in the renewal game.
---