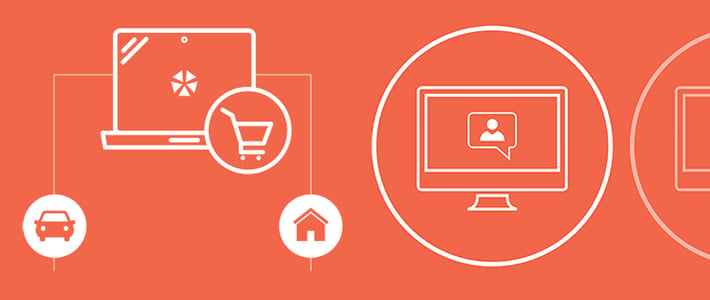 Shopping and sourcing information online is now firmly part of our everyday lives. And this is also certainly the case for shopping around for insurance quotes and buying or renewing a policy.
---
But there is still a difference between age groups with older customers being slower to totally adapt to online shopping, with many still happy to pick up the phone for some service needs. A third of people aged 55 or over said they would rather speak to someone on the phone than go online to check they were covered for something, compared to just 15% of 18-35 year olds.
For most brands an online presence is a given and there is a drive to increase customer adoption of self-service channels for customer service as well as quotes and purchase. The desire for an omni-channel approach means a need to provide a consistent look and feel across the touchpoints – whether this is through phone calls, web chat, mobile or website.
A recent survey we conducted showed that many customers are happy to help themselves online but there is still a way to go – 51% said they would try using their company's website to make changes to their policy. This means that brands need to consider the needs of those who are moving between channels but they should not ignore those who are not yet ready for a total online experience.
---
Infographic: What do your customers think of your service?
These insights come from a survey we carried out using our in-house panel and from our Insurance Behaviour Tracker. If you've got questions on what your customers think of your online service and what it would take to drive greater usage of them, we can help you find the answers.
---
Comment . . .