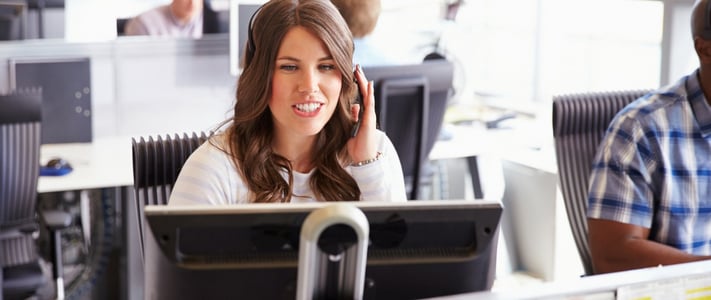 With the rise of price comparison websites, many in the insurance world predicted the call centre would become a thing of the past when it came to selling insurance policies. But while the aggregators have grown from strength-to-strength over the last decade, call centres have remained the second most popular way that shoppers get quotes.
---
Today, around a quarter of home and motor insurance customers still pick up a phone when looking for a quote, with the figure climbing to 33% for the over 50s, maintaining its position as a significant distribution channel for insurers.
Consumer Intelligence market specialist Jill Holland says the call centre is vital in offering consumers different options when it comes to buying their insurance.
"There have been big changes in the channel options, and there was a time when people thought telephone sales would just drop off," she says.
"But although the internet has risen in such a huge way in terms of how people shop around and purchase insurance, the telephone continues to hold its own, playing a vital part in the shopping journey."
Quote Channel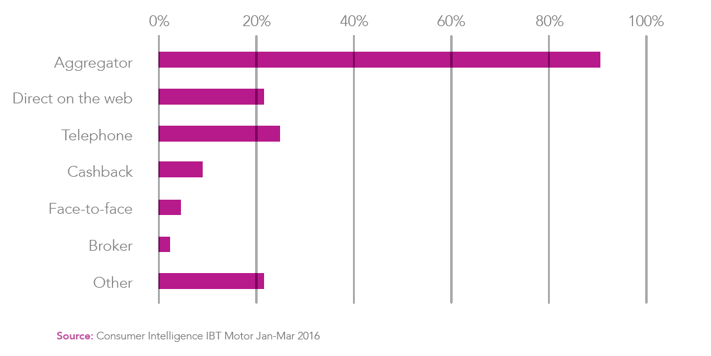 Tailoring of calls to meet customer needs
This means that call centre agents need to be able to adapt to and manage a wide variety of consumers, with many different reasons for calling and various policy requirements. All of this requires constant analysis of your call centre performance and consumer agent behaviours, as well as a tailoring of calls to meet customer needs and a plethora of regulatory and compliance requirements.
---
Infographic: Telephone service for motor insurance customer journey

These insights come from our telephone mystery shopping programme, as well as a survey we carried out using our in-house panel and our Insurance Behaviour Tracker. If you've got questions on what your customers think of your call centre service or how to improve its efficiency and effectiveness, we can help you find the answers.
---