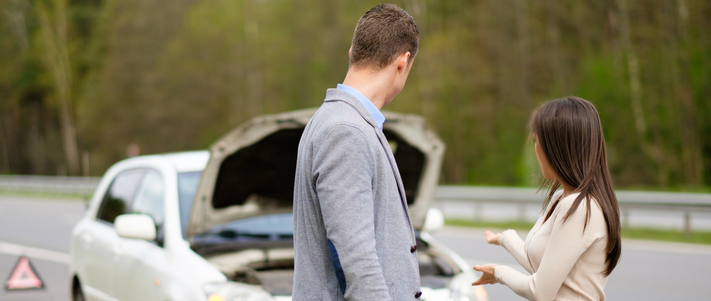 When choosing insurance cover, customers rely on considerations such as price, cover options and brand. In addition, most customers won't have experienced the claims service of a provider, yet ultimately this is the real moment of truth in delivering on the promise of peace of mind.
---
Every year we survey over 24,000 purchasers of insurance to find out about what they think of the brands they buy insurance from, and their experience with that brand.
Their feedback determines which of these companies receive a Consumer Intelligence Award for Claims Satisfaction.

Customers who have made a claim, provide us with feedback on performance and rate their experience on a 1 to 10 scale, with 10 being the best.

In the past two years, the top performing brands scored an average of 8.8 out of 10 for home and 8.6 out of 10 for motor, with the highest brand scoring 9.2.

Our Marketing Director, Ruth Connor explains what matters the most in achieving claims satisfaction:

"The only way to achieve this level of customer satisfaction for claims is to work really hard all day every day in delivering the best customer claims experience and continuously trying to improve it and for your customers to recognise that. In particular, making it an easy to navigate process and regular communication is important to customers in a crisis. And that's not easy to do."
Further to this, we've identified three key ways to deliver when it matter's the most:

1. Ensure your claims process is clear and easy for customers

We heard at the Future of General Insurance conference how making a claim is still a hassle for most customers. Focusing your operational staff around a customer centric claims process gives you the opportunity to make life easier for the customer when they need it most and potentially improve your NPS scores.

2. Provide regular, clear communications to customers

In 2017, a quarter of home insurance claimants felt they had not been kept fully informed throughout the process of their claim, taken from our comprehensive Insurance Behaviour Tracker (IBT).

Maintaining a dialog throughout the claims process is no easy task, but one that technology could help deliver a pain free experience that they tell their friends and family about.

3. Put yourself in the shoes of your customers and see the situation through their eyes
Being able to empathise and put yourself in the shoes of your customers is a key part of providing a good service.
---
Making Customer Experience Count: Consumer Intelligence Awards 2017
This report celebrates the success of the award-winning brands. It looks at the importance of each of the five categories in the eyes of the customer, as well as how this impacts on business performance. It also highlights the key action points to help businesses improve so that they can also be recognised — and perhaps even win an award next year.

---